• Savile enjoyed a 24 year campaign of abuse at Stoke Mandeville Hospital
• Victims included children as young as 8 and a pregnant woman
• Presenter molested one patient as she recovered from burns
• DJ boasted about having sex with corpses
• He discussed hospital funding with Margaret Thatcher
• Savile's brother Johnny committed sex attacks at a London hospital
Nine informal complaints were made about paedophile Jimmy Savile at Stoke Mandeville Hospital but none "were either taken seriously or escalated to senior management", a report into his abuse of 60 victims there has found.
A formal complaint about the depraved children's entertainer was also made but dropped due to the victim's ill health, the report released today into his 24-year campaign of abuse there said.
A second report, into how Savile abused hundreds of other victims under the eyes of NHS staff at 41 hospitals around the country, was also released, setting out a string of recommendations to ensure it cannot happen again.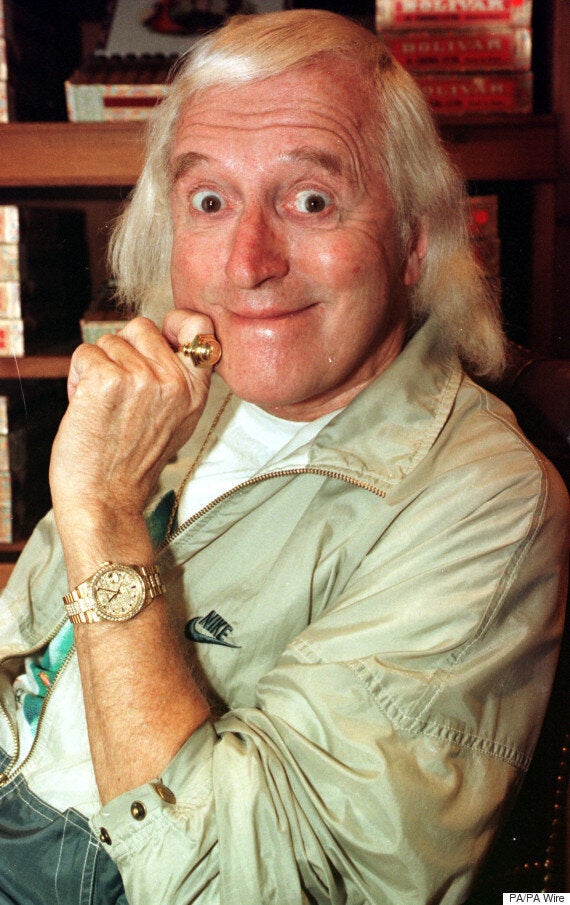 Jimmy Savile is reported to have abused 60 people at Stoke Mandeville Hospital
The findings raise questions about the role of the government at the time in "undermining statutory or conventional governance processes" after the Department of Health made him chairman of trustees for a charity appeal in the 1980s, the report by Kate Lampard - who was appointed by Health Secretary Jeremy Hunt to oversee the investigations - said.
They also indicate "the need for us to examine safeguarding arrangements in NHS hospitals, the raising of complaints and matters of concern and how managers and staff respond to complaints", the independent report added.
Evidence from Savile's victims at Stoke Mandeville suggest his shocking behaviour was an "open secret" as early as 1973 after he started working at the Buckinghamshire hospital as a voluntary porter "with no checks, monitoring or supervision in place".
Savile met then-prime minister Margaret Thatcher to discuss the funding of the spinal injuries unit in February 1980, the Stoke Mandeville report said.
She and Savile, who went on to receive a knighthood in 1990, later exchanged several letters about the unit.
Thirty-seven of his victims, who included hospital patients, visitors and staff, were interviewed for the report and told of behaviour ranging from groping to rape.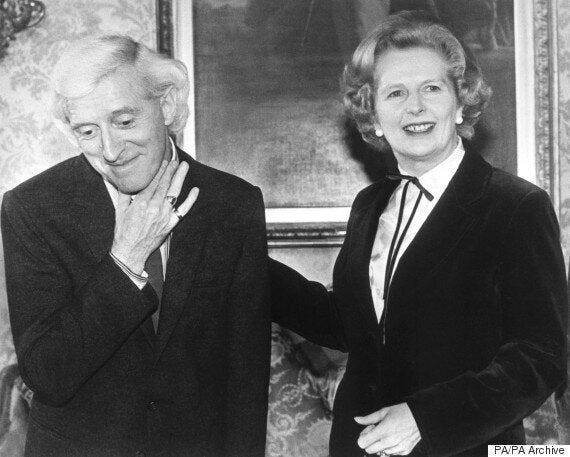 Savile and Thatcher exchanged letters about the spinal injuries unit of the hospital
They include children as young as eight and adults, including a pregnant mother in her 20s in hospital with her sick son and a 19-year-old paralysed woman in a wheelchair.
A 23-year-old radiographer in the late 1970s at the hospital, known as victim 19, said she often saw Savile walking around the hospital at night, assisting the porters.
The report added: "A nurse that victim 19 spoke to said that Savile would often push his way into their rooms and that he was known to be a dirty old man. No one ever indicated that Savile had actually abused them; he was regarded as a pain, nothing more."
The woman also noted that "Savile's brother (uncertain which one) used to wander around the hospital also dressed in a tracksuit. The common view was that he cut a rather pathetic figure". Savile's older brother Johnny is suspected of carrying out attacks at a London hospital
A separate report released today found it was likely Jimmy Savile's older brother Johnny molested and possibly raped women at Springfield Hospital in south London.
Johnny, who died in 1998, worked at the hospital as a recreation officer in the 1970s and allegations of abuse by him were uncovered by Operation Yewtree officers.
They were made by five women, between 1978 and 1980, with the last two culminating in him being sacked for gross misconduct of a sexual nature in 1980. It is alleged senior staff knew Savile was abusing young patients at the hospital but turned a blind eye
However, the report by South West London and St George's Mental Health NHS Trust found no evidence Jimmy Savile ever visited Springfield or any other of the trust's units.
One of Savile's victims, aged 18 at the time, recalled that the DJ climbed into her room through a window to molest her as she was heavily sedated and recovering from burns to her hands in 1973. He also spoke to her about her private life, suggesting he had read her medical records, the report said.
He groped the paraplegic woman after taking her for dinner to thank her for fundraising towards the hospital's National Spinal Injuries Centre in August 1973, forcing himself on her in the back of his car while his driver sat in the front.
The report noted: "The ward nursing staff had tried to warn her before she went that Savile had a reputation, and when Victim 9 returned to the ward she told the nursing staff what had happened. It appeared to be an open secret that Savile was a 'sex pest'."
The 348-page report, released today following repeated delays as new information came to light, said: "Savile was an opportunistic predator who could also on occasions show a high degree of premeditation when planning attacks on his victims."
Despite his sleazy behaviour upsetting junior staff from the outset, "Savile was feted by senior managers as an important part of hospital life".
Previously released reports into Savile's wrongdoings in NHS premises found the former BBC presenter committed ''truly awful'' abuse against patients all over the country and even boasted about having sex with corpses.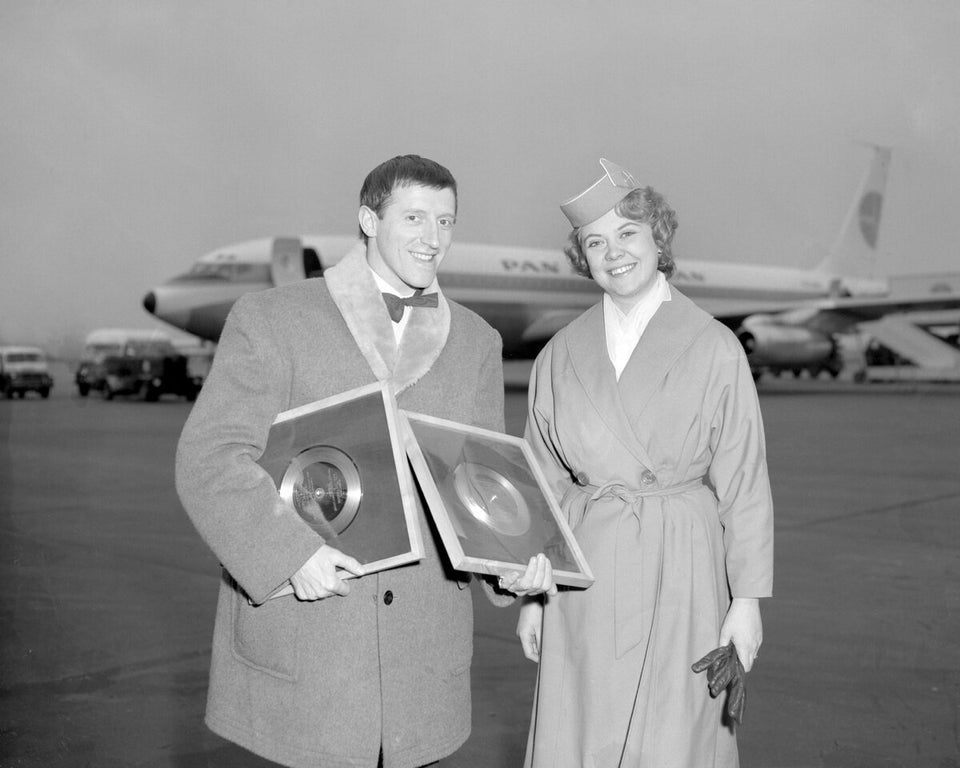 Jimmy Savile Abuse Timeline
Related