A lesson for police forces - when trumpeting the success of violent crime reduction on Twitter be very careful what your cartoon stick men look like.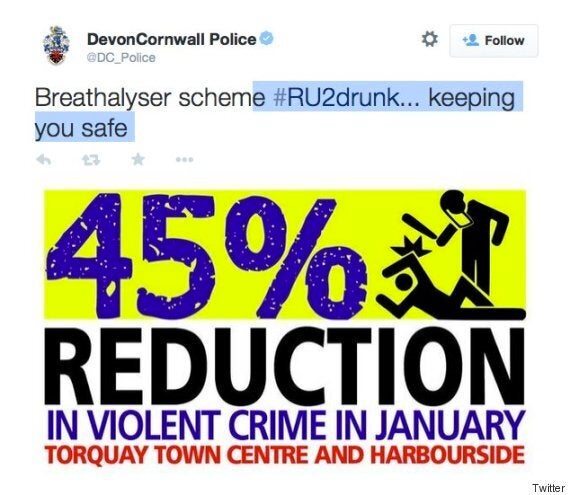 The tweet was swiftly deleted
Yeah, that does look a lot like a riot policeman beating the hell out of an unarmed man.
Devon and Cornwall police are adamant that it is in fact just a standard depiction of two drunk people.
Apparently a night on the town in Devon and Cornwall requires some specialist equipment.
The tweet was swiftly deleted presumably by the same flustered person who tweeted the above message to themselves.