Loyal to the end, fans gathered in the courtroom where Gary Glitter was on Friday sentenced to 16 years in jail for a string of historic sex attacks on three schoolgirls.
As the 70-year-old learned he faced the prospect of dying behind bars one fan waved at him, thought did not manage to elicit a response from the paedophile glam rock singer.
Ahead of the hearing a gaggle of devotees had huddled together outside Southwark Crown Court, poring over a Glitter annual, sharing tales of their fandom, one of them wearing a sequinned jacket and another studded pumps.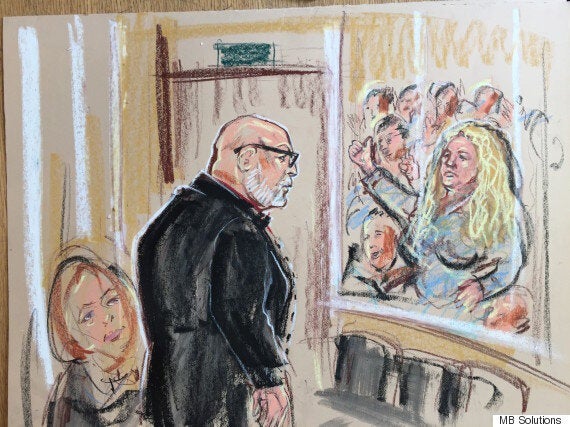 Gary Glitter receives a wave from a fan as he is led to the cells
Dressed in a black velvet coat and burgundy scarf, he showed no reaction as he was led from the dock after sentencing.
But he could face fresh charges as Scotland Yard confirmed it had received more information since the convictions which is "currently being assessed". Undated Metropolitan Police handout photo of Gary Glitter
Sentencing the singer Judge Alistair McCreath said: "I have read the victim impact statements of all three victims. It is clear, in their different ways, they were all profoundly affected by your abuse of them.
"You did all of them real and lasting damage and you did so for no other reason than to obtain sexual gratification for yourself of a wholly improper kind."
In relation to Glitter's behaviour against his first victim, he continued: "It is difficult to overstate the depravity of this dreadful behaviour."
Referring to the second girl who he attacked after a nightclub performance, the judge told Glitter he was able to attack her "because, and only because of your fame".
Judge McCreath went on: "The assessment of the harm caused by sexual offending is not easy in the immediate, or near immediate, aftermath of it. But where the offending took place many years ago, it is a great deal easier."
He concluded that while Glitter had sought professional help to understand his sexual attitudes and behaviour, it did not "include any admission at all on your part of the wrong that you had done, in particular of the offences of which you now stand convicted". A courtroom sketch of Glitter in the dock
Glitter was at the height of his fame when he preyed on his vulnerable victims who thought no one would believe their claims over that of a celebrity.
He attacked two girls, aged 12 and 13, after inviting them backstage to his dressing room, and isolating them from their mothers.
Glitter's youngest victim was younger than 10 years old when he crept into her bed and tried to rape her in 1975.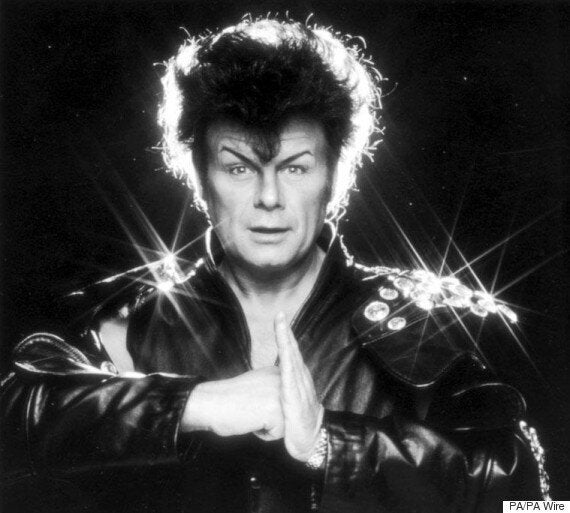 Glitter was convicted of historic sex offences earlier this month
But the allegations came to light only around nearly 40 years later when Glitter became the first person to be arrested under Operation Yewtree - the investigation launched by the Met in the wake of the Jimmy Savile scandal.
Glitter suffered a spectacular fall from grace in 1999 when he admitted possessing 4,000 child pornography images and was jailed for four months in 1999.
In 2002 he was expelled from Cambodia over unspecified allegations, and in March 2006 he was convicted of sexually abusing two girls, aged 10 and 11, in Vietnam.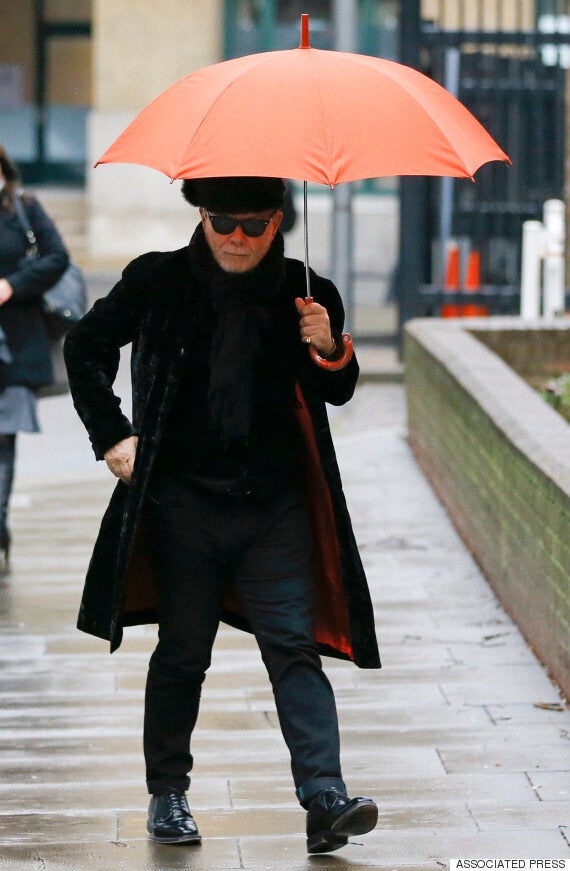 Glitter pictured arriving at Southwark Crown Court on 5 February
During the trial, all three of Glitter's victims sobbed as they recounted their ordeals. One woman, now in her 50s, described how she had attended a party at a house - where she had previously met Alvin Stardust - on the night she was attacked in 1975.
Glitter's second victim was 12 years old when he attacked her after a spring 1977 show at Leicester nightclub Baileys. She initially went backstage with her mother and had a gold jacket autographed while drinking Moet champagne, but was then invited to the singer's Holiday Inn hotel suite where he sexually abused her all night.
Two indecent assault charges related to a third girl, who was aged 13 when the singer invited her to sit on his lap in his dressing room between October 1979 and December 1980. Glitter claimed there was no way he could have abused the girls in his dressing room because his rigorous wig-maintenance routine required him to return to his suite immediately and clean his hairpiece.
Glitter, from Marylebone, central London, denied the allegations against him.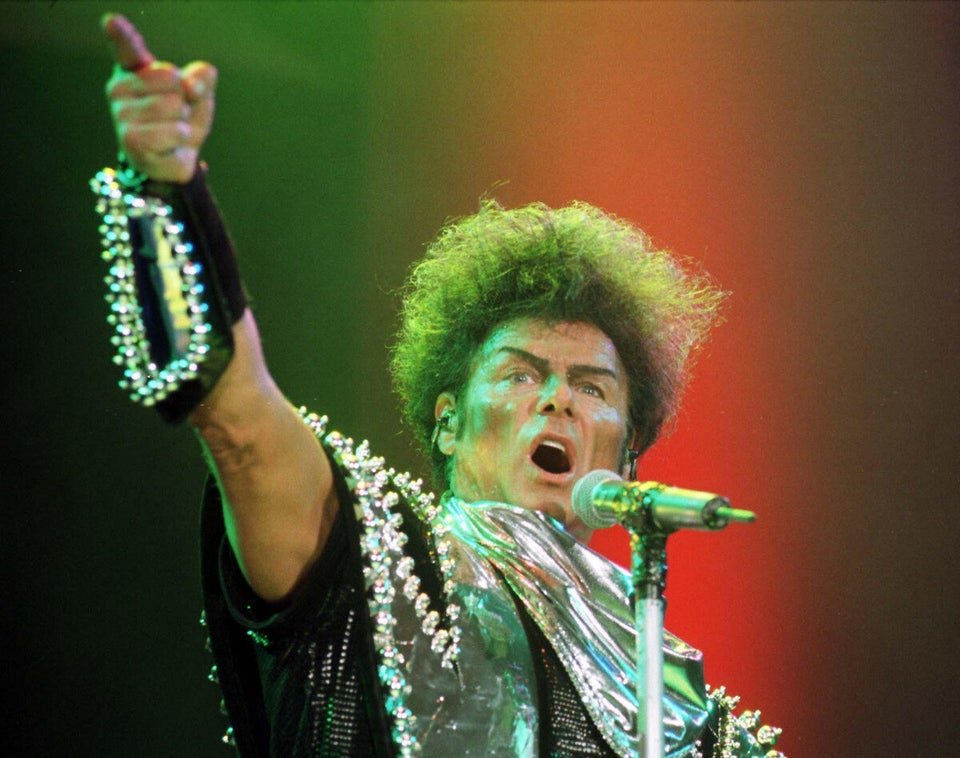 Gary Glitter