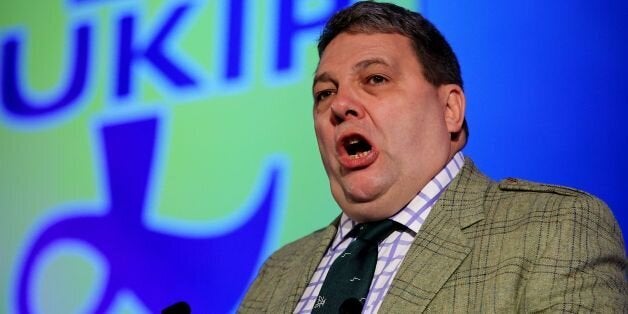 Ukip MEP David Coburn appeared on BBC Radio 4's Any Questions programme on Friday evening. He got slow hand-clapped by members of the audience. So he called them names.
Coburn got into a fight with the audience at Bristol University during a discussion about housing. "How would we know how many houses we need? Because we don't know how many people are coming into the country," he said, having dismissed the "wind" from Labour's shadow housing minister Emma Reynolds.
Coburn, Ukip's MEP from Scotland, said Britain should leave the EU in order to be able to properly understand how many houses needed to be built. Members of the audience then started to loudly slow handclap the MEP.
"This is a blatantly Green [Party] audience," Coburn shot back, as host Jonathan Dimbleby tried to keep things calm. "Many of these people sitting around here, all very nice bourgeois Greens and whatever and so on and so forth, what about the working man? How can he afford a house if he is competing with open door immigration?"
Coburn is no stranger to controversy. In a recent interview with The Huffington Post, Coburn, who is gay, said supporters of same-sex marriage were "equality Nazis".
He also made fun of SNP leader Nicola Sturgeon for her "mad scary eyes" and compared Scottish Tory leader Ruth Davidson to porridge.
His comments in the interview formed part of the biography handed to people in the audience for Friday evening's edition of the BBC programme.
Ukip members are gathered in Margate this weekend for the party's Spring conference. News of Coburn's run-in with students on the radio appeared to quickly spread among Ukippers enjoying the evening in the sea-side town.