Samsung has unveiled two powerful new smartphones, the Galaxy S6 and the Galaxy S6 Edge. Described by Samsung as setting a 'new standard' in mobile computing both feature the world's highest-resolution display on a smartphone.
As you've probably guessed from the naming, the S6's screen is flat while the Edge has a display that's curved on both sides which means it'll wrap around the full width of the phone.
Starting from scratch Samsung has ditched the traditional plastic body from previous Galaxy phones opting instead for a premium metal and glass design.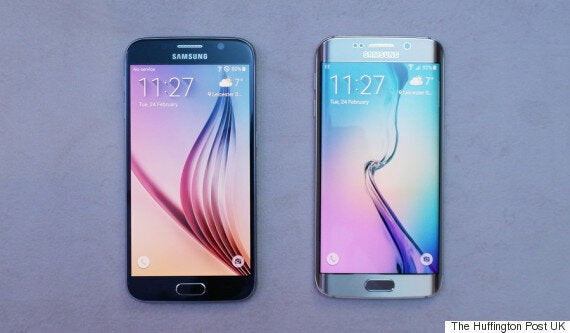 They both feature powerful new processors, much faster memory and storage and will come running Android Lollipop. The Samsung Galaxy S6 and S6 Edge have a release date of April 10th.
Samsung also unveiled the new Gear VR Innovator Edition, an Oculus-powered virtual reality headset that will work exclusively with the Galaxy S6 and the Galaxy S6 Edge.
The Gear VR Innovator Edition is smaller in size than the original Gear headset to compensate for the smaller 5.1-inch display however thanks to the higher resolution users shouldn't see a drop in performance.
Six things you need to know about the Galaxy S6 Edge:
Samsung Galaxy S6 Edge Curved Display: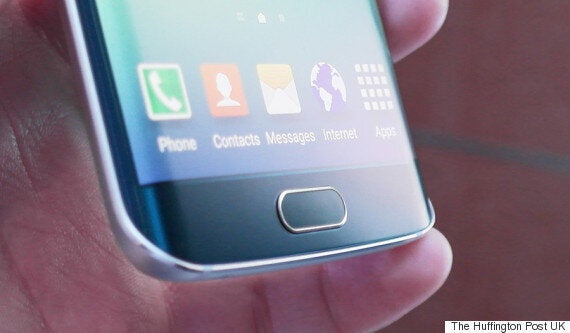 Where the Note Edge dipped a toe into the world of curved displaya, the S6 Edge dives in like an olympic athlete. The screen is a 5.1-inch 2560x1920 Quad HD Super AMOLED that's gently curved on each edge. It's the world's highest resolution display on a smartphone with 577 pixels per square inch while Samsung claims it's also one of the brightest as well.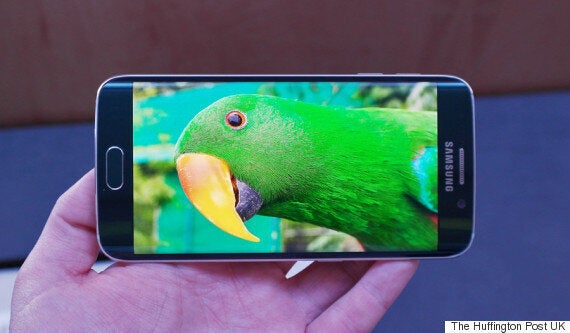 The Galaxy S6 Edge also comes with a number of exclusive software features that won't be available on the normal Galaxy S6. Called 'People Edge' and 'Info Stream', they utilise the curved sections of the display.
'People Edge' allows you to assign a colour to a contact, then when your phone is placed screen down in a meeting, the edges will then pulsate in that colour when you get a call. If you ignore it you'll see a small coloured tab appear on the edge which can then be drawn across to show a contact bubble.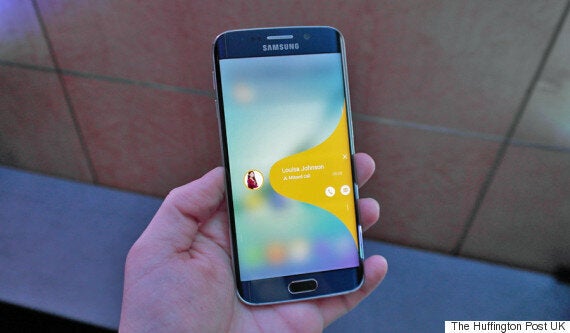 'Info Stream' is literally that. You can flick through a live news ticker, notifications bar or phone status bar while the rest of the display is off. It's accessible even when the screen is locked.
Samsung Galaxy S6 Edge Design: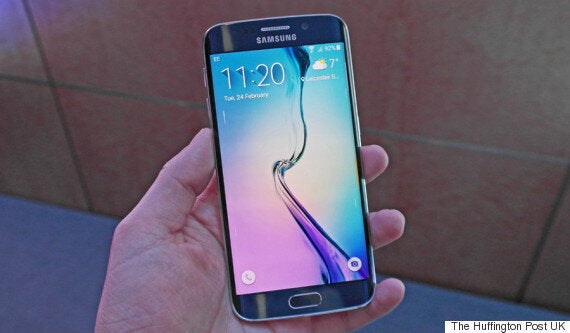 Samsung claims it has started from scratch with the design of both the S6 and the S6 Edge. Gone is the plastic from the old models. The sharp metal edges of the Alpha range have been smoothed out into a smokey aircraft-grade aluminium frame.
A strengthened glass display is then accented with Samsung's new colour schemes that include Emerald Green, Topaz Blue, Sapphire Black, Pearl White and Platinum Gold.
Samsung Galaxy S6 Edge Power:
This is the most powerful smartphone Samsung has ever made. Ditching Qualcomm, Samsung has chosen to build its own 64-bit 14nm processor. We won't bore you with the technicalities of why 14nm is significant other than to say it means the processor is capable of handling far greater workloads without compromising on battery life.
Samsung's also choosing to go with next-generation memory and storage as well. By using Flash 2.0 the onboard storage now performs 30 per cent faster so you'll be able to save large files, move them and play them much much quicker. As there's no SD card slot, both the S6 and S6 Edge will come with 32/64/128GB of storage. Finally there's 3GB of next-generation RAM.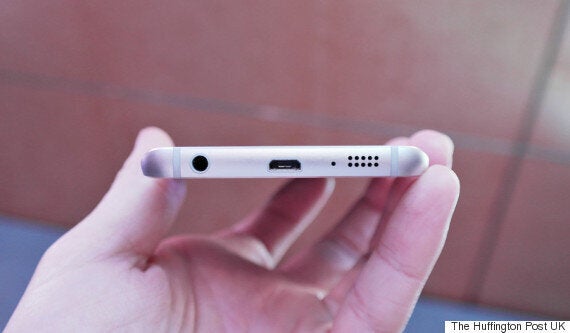 Audio has been given a substantial upgrade. The speaker has finally been moved from the back to the bottom of the phone. The S6 Edge can also now play hi-res audio files and according a Samsung spokesperson, it should theoretically be compatible with Micro USB headphones as well.
Samsung Galaxy S6 Edge TouchWiz
Samsung's Android User Interface TouchWiz may -- on the surface at least -- look very similar to previous versions and while the icons look familiar, the apps themselves have been given an overhaul.
The company claims that it has made a 40 per cent reduction in features and steps which means core apps are now simpler to user without losing any of the functionality.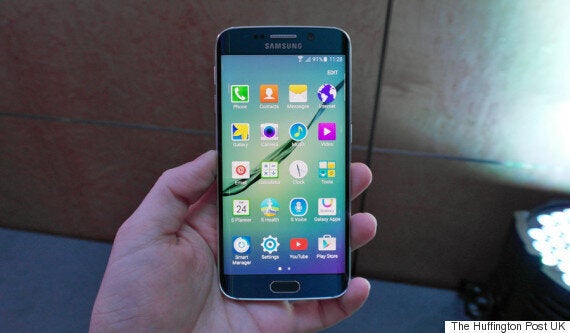 There's been a significant reduction in the amount of bloatware that comes with the phones out of the box. Now you'll be greeted with just two pages of apps. The only additions appear in the form of Microsoft Office icons and Skype, both of which are shell icons which when tapped will than ask if you actually want to download them.
Samsung has also unveiled a new payment service to rival that of Apple Pay and Google Wallet. Samsung Pay uses both NFC and Magnetic Secure Transmission technology to allow customers to pay with their phones. At present the company only has agreements in place with banks in the US and Korea however the company confirms that it'll be expanding to Europe soon.
Samsung Galaxy S6 Edge Camera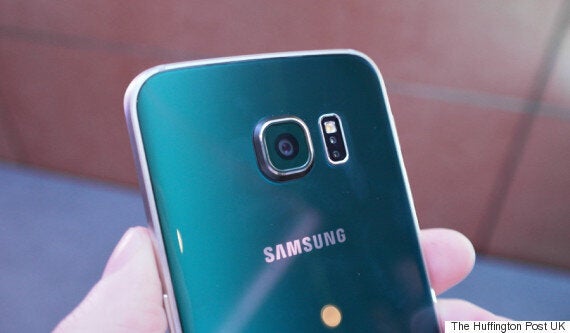 Samsung has given both the front and rear-facing cameras a considerable upgrade. Both now feature larger F1.9 lenses which should allow for better low-light photography while Samsung has upped the sensor to 16MP on the back and 5MP on the front.
They'll both feature HDR which should drastically improve the quality of front-facing selfies. The main camera now also comes with tracking autofocus which will improve the clarity of fast-moving stills and HD video.
Finally the software has been given a major rethink. Listening to execs at the briefing that Samsung held for the S6, it was clear that simplicity has become the order of the day. Double-tap the home button and it'll instantly boot the camera. Click on the camera settings and you'll find there are just two: 'Auto' and 'Pro'. Underneath you'll then find all the extra features including panorama, virtual shot and time lapse.
Samsung Galaxy S6 Battery:
In a contradiction of themes, Samsung is keen to highlight the longevity of the S6 and S6 Edge, but oddly it won't discuss actual figures.
Judging by the sizes of the batteries (S6: 2550mAh S6 Edge: 2600mAh), it seems unlikely that you'll be able to get more than a days usage out of them however we'll have to wait until we do a full review before we can pass judgement.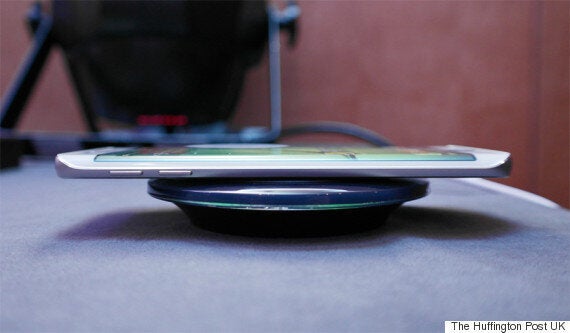 Rather than duration, Samsung is focusing on how you charge your phone. The S6 and S6 Edge now come with wireless charging built-in with the added bonus being that it actually supports both systems that are being rolled out. It should mean there isn't a wireless charger out there that won't work with either of them. Both support fast charging as well so just 10 mins of charging will give you two hours of HD video playback.