Braun, the leading home design brand in every day electrical home essentials, has teamed up with HuffPost UK Lifestyle to offer two lucky readers the chance to win a Braun Multiquick 7 juicer worth £150.
With the juicing trend in full swing, and demand for fresh, homemade juices on the rise, the Braun Multiquick 7 juicer is the latest must-have kitchen appliance, flawlessly combining form and function.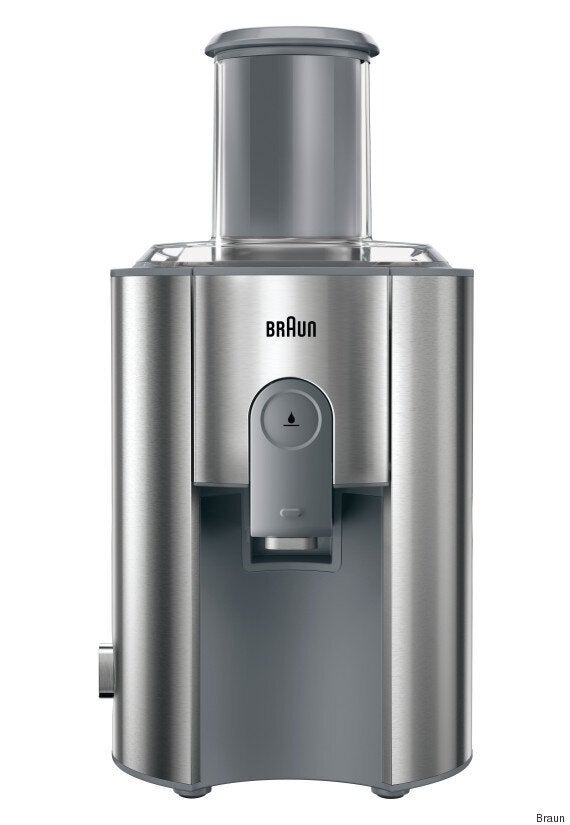 Juicing can be enormously beneficial to health, providing the body with essential micronutrients, vitamins and enzymes, and the Braun Multiquick 7 makes juicing a breeze.
Perfect for people on the go, this juicer fits seamlessly into a busy lifestyle, featuring a range of convenient and user-friendly functions, designed to make a difference.
Preparing juice is no longer a messy business – the unique anti-splash stainless steel spout allows juice to flow directly into the jug, for spotless results. The Multiquick 7 juicer maintains total stability with special anti-slip feet, and features a jug with built-in foam separator, ensuring a minimal amount of foam and no leaking when pouring.
This top of the range juicer boast a powerful, two-speed motor which can whizz through the hardest ingredients with ease, including beetroots, carrots and ginger. You can enjoy a full glass of delicious, freshly-squeezed juice in just 15 seconds, thanks to the robust, German engineered and designed motors. A wide 75mm chute allows you to simply drop whole fruits directly into the machine, even whole apples and pears, cutting down prep time dramatically.
The Multiquick 7 juicer also features a 1000W motor, elegant brushed stainless steel and grey design, innovative anti-drip system, dishwasher-safe parts for easy cleaning, and a 4-way safety system, able to cut the motor within three seconds.
To enter to win this amazing prize, click here and fill in the form by 09/03/2015.