The unnamed Kuwaiti IT firm, which hired Mohammed Emwazi during a stint in the Gulf before he eventually fled London for Syria in 2013, described him as "the best employee we ever had".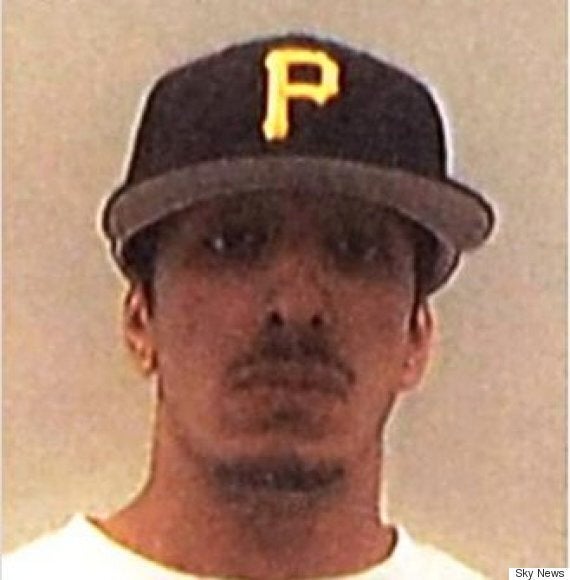 Mohammed Emwazi, pictured before he joined IS
"How could someone as calm and quiet as him become like the man who we saw on the news? It's just not logical that he could be this guy."
"I have no answers for this. He wasn't sociable. He was always earnest. He didn't smile. But he wasn't bad."
He said Emwazi left the company when he returned to England abruptly in 2010.
The boss told the Guardian: "Maybe he fell into the wrong hands when he went back."
He said: "He was cold. He didn't talk much. He wouldn't join us in prayer. He'd only pray with his friends ... the other British brothers prayed with us, but he was strange.
"The other British brothers would say 'Hi' when they saw us on the road, but he turned his face away. The British fighters were always hanging out together, but he wouldn't join them."
On Jihadi John's status among the extremist group, also known as Isis and Isil, he added: "Some love him. Some joined Isis after watching and admiring him; they take him as an example.
"Isis play him like a piano. He's a celebrity to attract our Muslim brothers in Europe but some think he is showing off; they think he's being used by Isis."
Jihad John aka Mohammed Emwazi

Name: Mohammed Emwazi

Age: 26, born in 1988

Place of Birth: Kuwait, moved to Britain at the age of six, and obtained British citizenship

Family: The child of a minicab driver and a stay-at-home mother, with two sisters and a brother

Languages: Arabic, English

Education: Mary Magdalene Church of England Primary School, Maida Vale, Quintin Kynaston Community School in St Johns Wood, and then the University of Westminster, class of 2009, where he graduated in computer science

Spouse(s): Ex-fiancee in London, and ex-fiancee in Kuwait
The claims come amid continuing arguments over the role security services and authorities have in allowing a potential terrorist suspect to slip through the net and fall into the clutches of extremists.
Tories have been accused of "giving in to terrorists" and risking radicalising more young people by seeking a ban on extremist preachers from university campuses in a coalition row over how to respond to IS.
New laws place a duty on institutions to prevent students being drawn into terrorism but the governing parties are split over how it should be implemented in official guidance to educational leaders.
Labour demanded a watchdog investigation into whether a relaxation of the "control order" system for keeping suspects under surveillance had allowed Emwazi and others to join Islamist fighters in Syria and Iraq.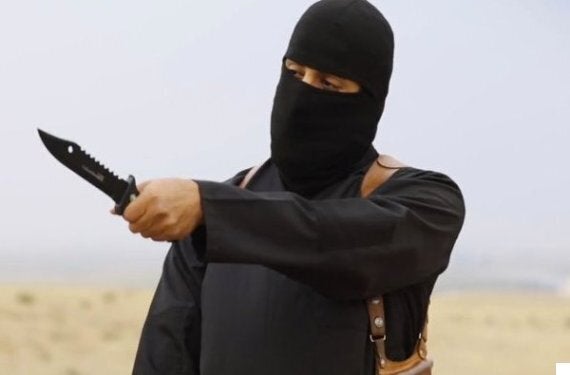 Jihad John aka Mohammed Emwazi
But politicians on all sides continued to defend the work of the intelligence services against suggestions MI5 contacts with Emwazi could have contributed to his radicalisation as emails emerged in which he said he feared he was a "dead man walking".
Conservative Party chairman Grant Shapps confirmed there was a "difference of opinion" over the guidance to be issued to universities but said his party was determined to ensure the public was protected.
"Vince Cable doesn't want to do what the Conservatives want to do, which is to make sure that on campus we do not have radical preachers saying things which incite violence which ultimately can lead to the radicalisation of young people," he told Sky News Murnaghan programme.
The Lib Dem Business Secretary's department deals with higher education.
"We have seen these three girls go off to Syria. We have seen Jihadi John. We don't think that sort of preaching should happen in our universities.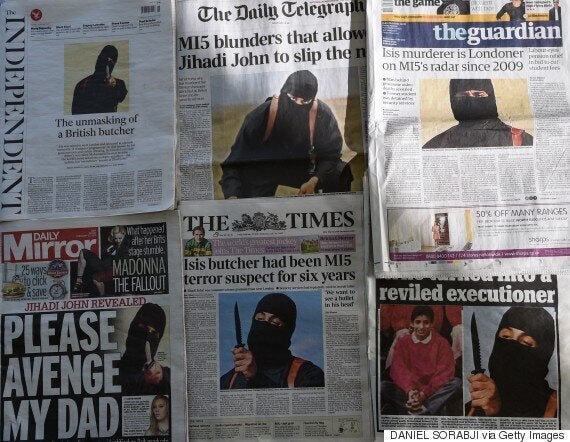 "People in Vince Cable's constituency of Twickenham or around the country deserve that protection and that means that we have to put proper, decent, tough rules in place which don't ban free speech but do prevent people from preaching death."
But Lib Dem Energy Secretary Ed Davey said it was anti-free speech for the state to try to define what was "extremist" and would simply drive unpalatable views underground.
Drawing a parallel with previous calls to ban the far-right British National Party from campuses, he said: "Racist views are abhorrent and they are very easy to demolish. Equally, some of the appalling views of some of these preachers are easy to demolish.
"What the Tories are asking for would make radicalisation worse ... because it would push these people into a more secret world which we know exists and therefore they couldn't be challenged.
"The beauty of democracy, the beauty of free speech is that it stops these appalling views taking root."
In a 2010 email exchange with Mail on Sunday security editor Robert Verkaikat, Emwazi said he considered suicide after coming face to face with what he suspected to be a British intelligence official as he attempted to sell a laptop computer.
He said he felt harassed by security services, in a series of emails in 2010, three years before he left to join IS, saying: "Sometimes I feel like a dead man walking, not fearing they (MI5) may kill me.
"Rather, fearing that one day, I'll take as many pills as I can so that I will sleep for ever! I just want to get away from these people!"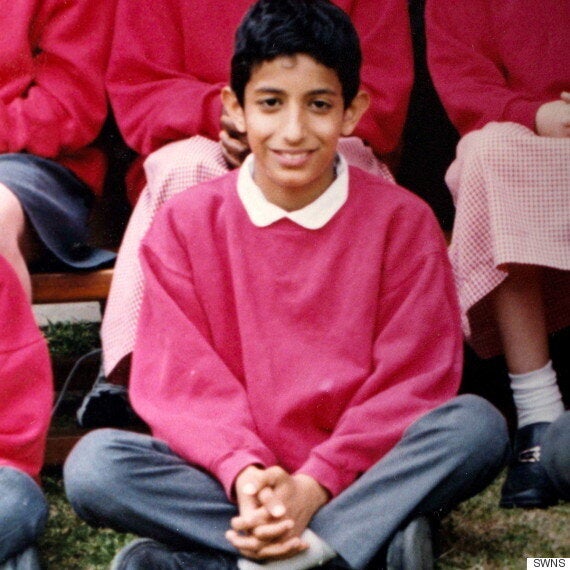 'Jihadi John' as a boy growing up in Kensington
Kuwait-born Londoner Emwazi had been pinpointed as a potential terrorist by the British authorities but was nonetheless able to travel to Syria in 2013 and join a group responsible for the murder of several Western hostages.
Former independent reviewer of government anti-terror laws Lord Carlile said there was a "realistic prospect Emwazi might have been prevented from joining up with IS had restrictions on suspects not been relaxed.
Shadow home secretary Yvette Cooper claimed the security services' hands were tied for nearly five years by Mrs May's "wrong" decision to scrap powers to move terror suspects away from their networks.
Relocation powers have been reintroduced by the coalition this year but Ms Cooper called for the security services to immediately brief the Intelligence and Security Committee on how the loss of the measures might have affected their work.
"The fact that Theresa May could take the decision to remove those relocation powers against all that expert advice, against the arguments that were made in Parliament, I think was the wrong thing to do," she told BBC1's Andrew Marr Show.
"We do need to know more about whether that has increased the risk as a result, about what difference it's made to some of these very serious cases.
"I think the Intelligence and Security Committee needs to be briefed immediately on the details of these cases and whether or not it could have been handled better if they had been able to be moved outside London."
Related