Los Angeles police officers were caught on camera fatally shooting a homeless man on Sunday.
One officer can be heard shouting unintelligible statements about a gun and representatives of the LAPD claim Africa reached for one police officer's weapon before being fired upon by two officers and a sergeant.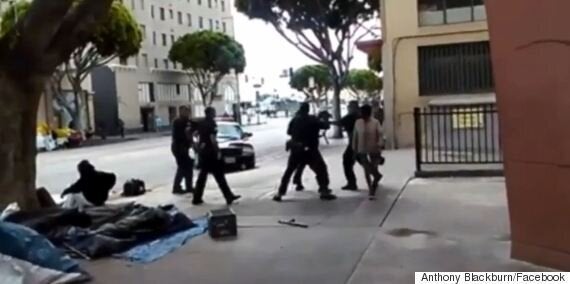 Smith is one of a number of officers assessing the harrowing footage in an attempt to ascertain what happened.
He added: "At some point in there, a struggle over one of the officer's weapons occurred. At that point an officer-involved shooting happened."
The man was pronounced dead at the scene.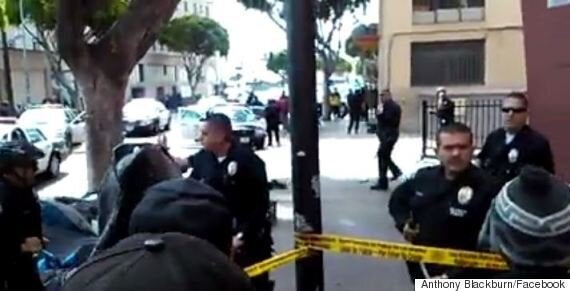 Police attempt to subdue angry onlookers in the aftermath of the man's death
The LAPD and the local police commission will be investigating the use of force in the situation.
"Of course, I would encourage people not to rush to judgment. It's not fair to anybody," Police Commission President Steve Soboroff said.
"It's not fair to the family of the victim or the victim or the officers. We'll find out what happened."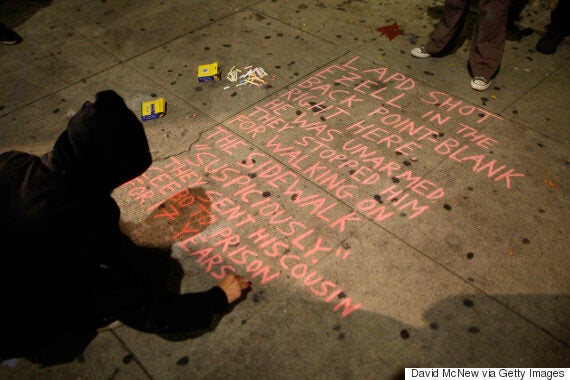 A protester writes a chalk message on the sidewalk near the site where Ezell Ford, a 25-year-old mentally ill black man, was shot and killed by two LAPD officers in August 2014
Eyewitnesses claim Africa was unarmed throughout the altercation, which occurred after police supposedly responded to a robbery in the area.
"That man never was a threat," said Lonnie Franklin, 53, who said he was across the street when the shooting occurred. "The amount of officers present at the time could have subdued him."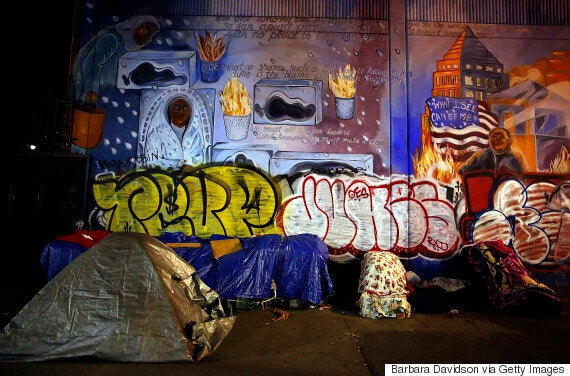 Tents line the streets of Skid Row
One witness, Yolanda Young, told CBS2 that the altercation between officers and the deceased occurred after an argument in a tent.
"And they were hitting on him and then two other cop cars pulled up and they got out of the car and ran over there, and they had three tasers out."
Police Sgt. Barry Montgomery claims Africa was the suspect in the robbery they were responding to.
The LAPD investigation into possible use of excessive force continues.