The Liberal Democrats would block a reduction in tuition fees if it went into coalition with Labour after the general election, a senior cabinet minister has said.
The announcement is a marked turnaround for the party, which in 2010 promised to abolish university fees but ended up tripling them instead. On Sunday, energy secretary Ed Davey ruled out a u-turn on one of the Lib Dem's most contentious policies, saying a cap cut to £6,000 a year was "stupid" and would only benefit students from more affluent backgrounds.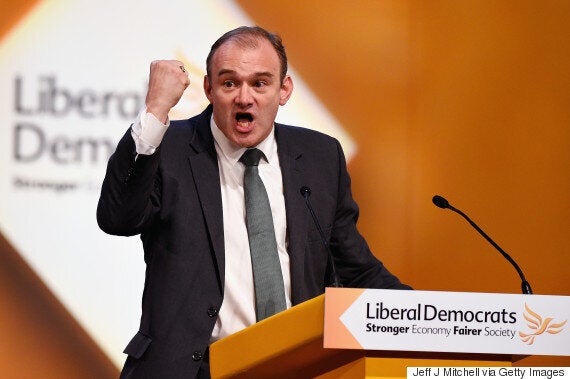 "We will stand up for making sure we can get the economy right, get the deficit down, and not waste money on stupid policies like this latest Miliband policy," he told BBC Radio 5 Live's Pienaar's politics programme.
Ed Miliband has announced plans to reduce the £34.8bn spent on pension tax relief every year to help subsidise those going into higher education. It is predicted a cut in the fees cap to £6,000 would cost the government £2.7bn.
"No Ifs, No Buts, No Nick Cleggs – We're Going To Do It," he said in a speech to students in Leeds last week.
"The scourge of debt from tuition fees is not only holding back our young people, it is a burden on our country," he told supporters, adding that the policy would "go down as one of the most expensive broken promises in history".

But Miliband's claim, that the latest policy pledge was a "red line" which would not be reneged on in coalition negotiations, will put the possibility of a formal alliance of Labour and the Lib Dems in jeopardy.
Tensions have been growing between the two parties in recent days, after business secretary Vince Cable, responsible for setting the tuition fee cap, dismissed Labour proposals as "very foolish" and "completely financially illiterate".
Related