Benjamin Netanyahu boosted his domestic election chances with a high-profile speech to a joint session of US Congress on Tuesday, lambasting the current negotiations between the Western nations and Iran, warning the days the Jewish people remain passive in the face of a genocidal threat "are over".
In a speech that stirred political intrigue in Washington as well as Tel Aviv, the Israeli prime minister called the negotiations with Tehran "all but [a] guarantee" that Iran will get nuclear weapons, a step that the world must avoid at all costs.
"Iran has proven time and again that it cannot be trusted," no matter what it says about permitting verification of the terms of any accord designed to prevent it from getting such weapons, he said. "The greatest danger facing our world is the marriage of militant Islam with nuclear weapons," he said in remarks before a packed House chamber.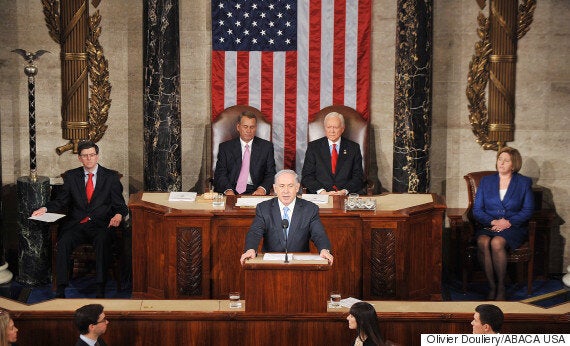 Israeli Prime Minister Benjamin Netanyahu addresses a joint session of the US Congress at the Capitol March 3, 2015 in Washington, DC
The White House expressed its displeasure with the appearance by word and deed, dispatching Vice President Joe Biden on an overseas trip that meant he did not fill his customary seat behind the House rostrum during the speech. Nor did Netanyahu meet at the White House with Obama on his trip to the United States.
The prime minister was greeted with a roaring welcome as he walked down the same center aisle of the House chamber that presidents tread before their annual State of the Union speeches.
He also sought to smooth over any political unpleasantness, thanking Obama lavishly for the help he has given Israel since he became president. In a grace note, he took a moment to mention Senate Democratic Leader Harry Reid, who is back at work after suffering an eye injury in an accident at home.
At the same time, Netanyahu was unrelenting in his condemnation of the negotiations the administration is conducting with Tehran.
He said that with the concessions the United States was prepared to make Iran would not only gain nuclear weapons, but also eventually would become free of international economic sanctions. As a result, he said, it would be emboldened to finance even more terrorism around the Middle East and the world.
The result for Iran, he said, would be "aggression abroad and prosperity at home." Instead, he said that if Iran wants to be "treated like a normal country, it ought to behave like a normal country."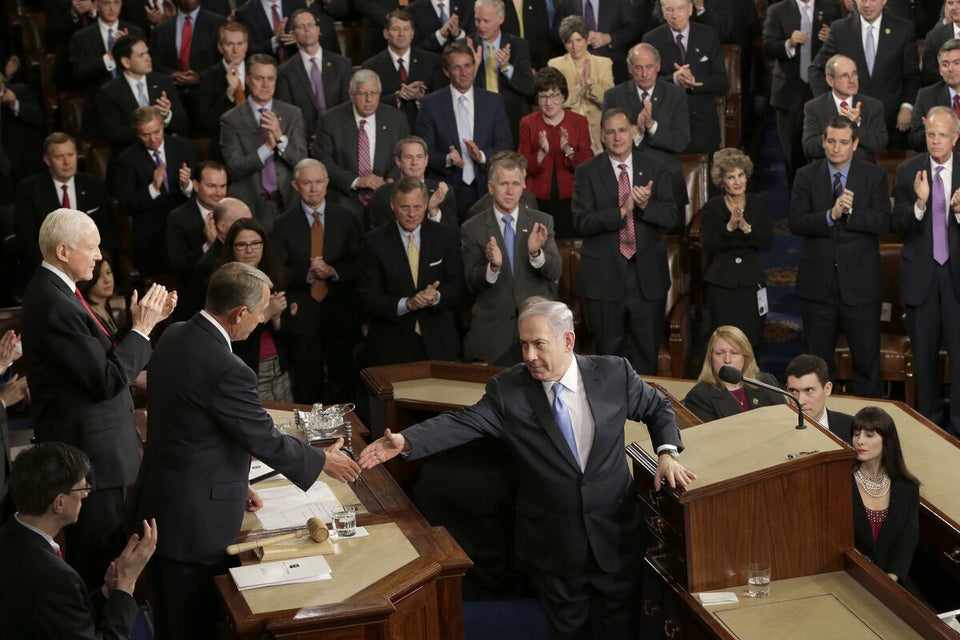 Benjamin Netanyahu Addresses Congress
Popular in the Community