Cara Delevingne has been secretly dating singer-songwriter St Vincent for the past four months, according to reports.
The pair were photographed walking in New York together on Monday afternoon, days after the Brit Awards, where it was reported that the the two had been seen kissing and looking very cosy at an after-party on Wednesday night.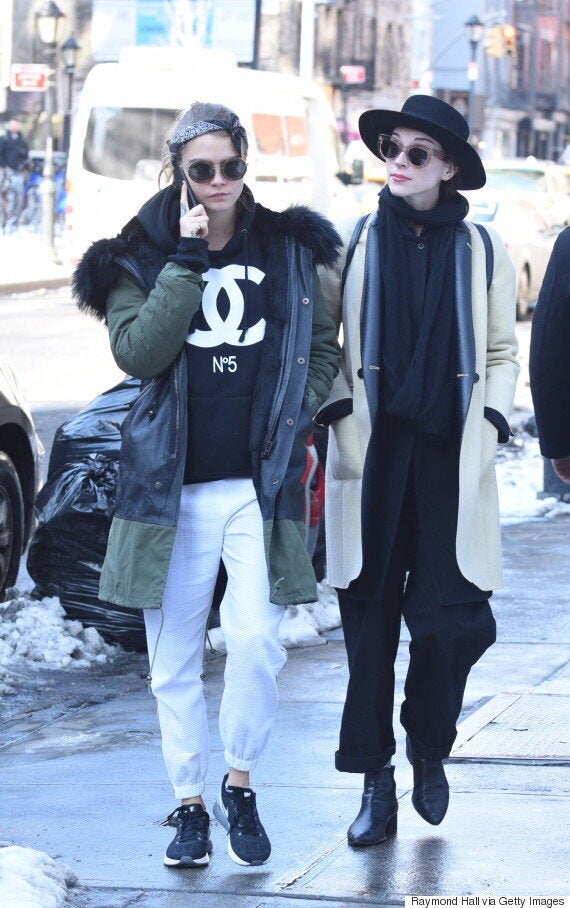 Cara and St. Vincent in New York on Monday
Annie Clark, better known by her stage name St Vincent, has reportedly been dating Cara since they first met in December, and according to The Mirror, the model has been attending Annie's gigs around the world, in places including Tokyo and Tulsa, as well as meeting her family.
The newspaper even reports that Cara has added to her ever-growing tattoo collection by having 'AC' inked on her finger.
They've now been snapped spending a day together in New York, where they both wrapped up against the freezing temperatures (although we have to say, our mum would have something to say about Cara "catching her death" with those bare ankles on display in the cold).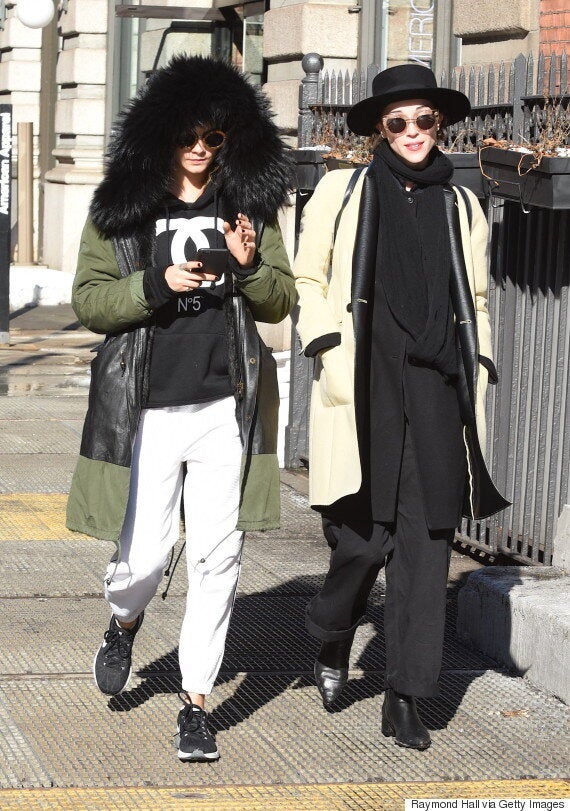 The rumoured couple take a walk together
Cara can be seen affectionately touching Annie in the Instagram video above, taken by a fan during the Brit Awards.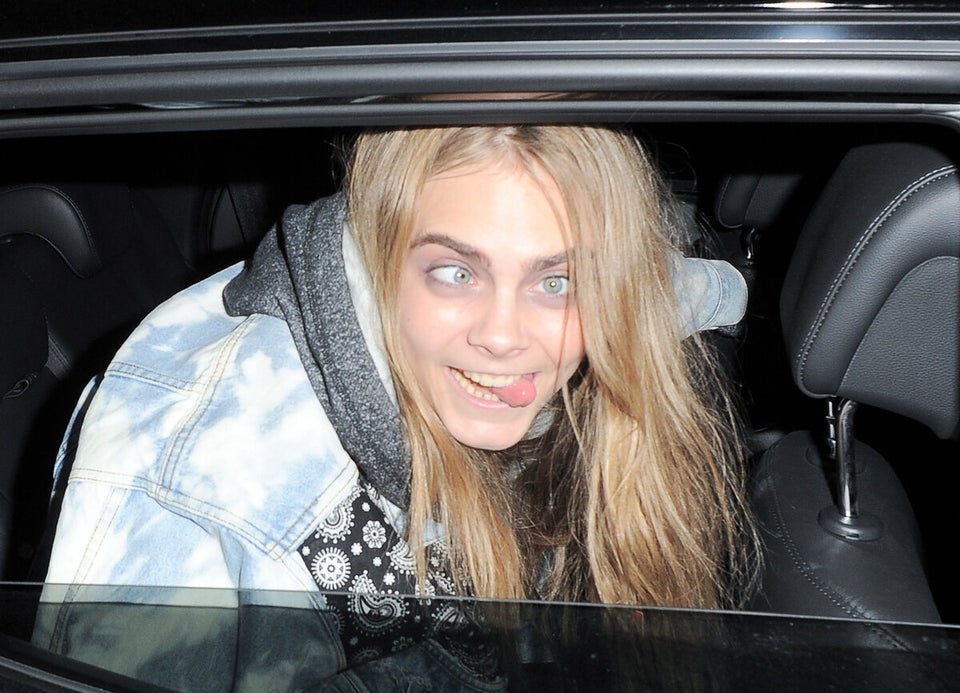 The Many Faces Of Cara Delevingne