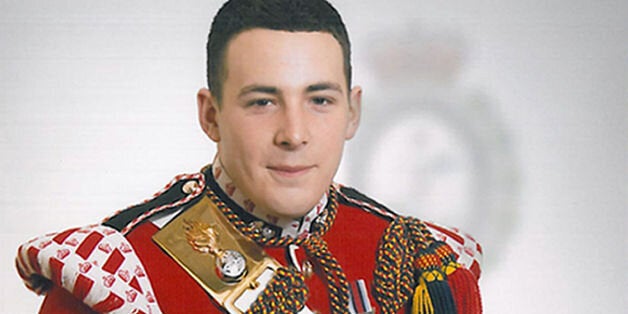 A memorial to murdered soldier Lee Rigby will be unveiled in his home town later this month. The 25-year-old from Middleton in Greater Manchester was killed outside London's Woolwich Barracks in May 2013 by two Islamic extremists. Rochdale Council said a bronze drum will now be unveiled alongside a plaque in honour of Fusilier Rigby in Middleton Memorial Gardens on Sunday, March 29.
It will also feature a memorial wall where the names of fallen soldiers from the local area will be added. Fusilier Rigby's mother Lyn Rigby said: "It will be a lovely tribute to Lee who put his life on the line every day to serve his country. Over time the memorial will remember not just our Lee, but other soldiers, whose bravery will also never be forgotten."
His father Philip McClure said: "I am still coming to terms with what happened. Lee will never be forgotten and this memorial is keeping his memory alive in his hometown. He enjoyed many good times growing up in Middleton and this will be a place for people to come along and pay their respects in a way they've not previously been able to."
Fusilier Rigby's widow Rebecca said: "I am pleased this memorial is being unveiled in Middleton. It should be seen as a celebration of his life because that is what he would have wanted. People will be able to come here in peace, remember Lee and reflect."
A private ceremony at Middleton Memorial Gardens will be held before the public can view the memorial from 2.30pm on March 29.
Popular in the Community