Police searching for missing teenager Becky Watts have announced they have discovered body parts, which her family have called "too much to bear".
She vanished from her home in Bristol more than a week ago. Detective Superintendent Mike Courtiour.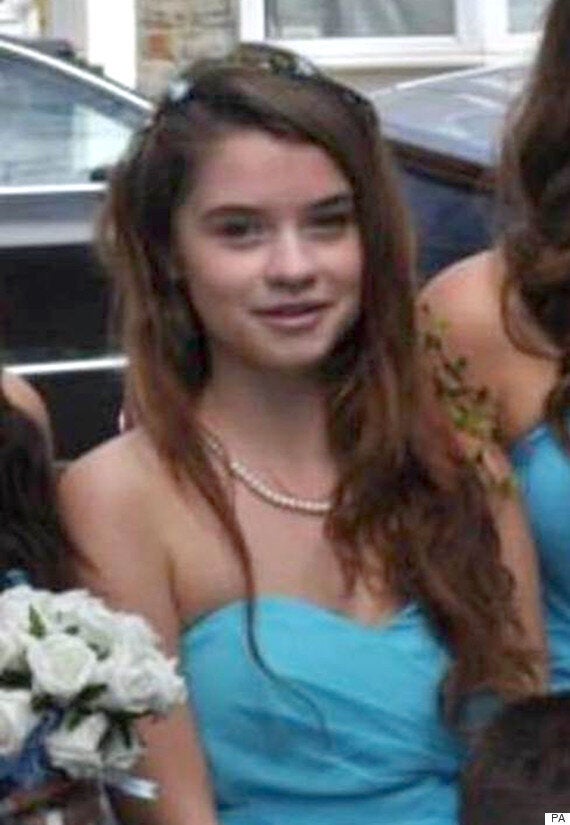 In a statement released by police, Becky's father Darren and stepmother Anjie Galsworthy said:"To receive such news as we did today about our dear daughter and step-daughter Becky is too much to bear.
"We have the support of a good family network to help us in these challenging times.
"We would ask that you treat Becky with the due reverence and allow us to come to terms with our grief in private."
In a separate statement, Becky's mother Tania, grandmother Pat and brother Daniel Watts said: "We are devastated to be told of this latest development.
"We are at an utter loss to understand why anyone would want to hurt our beautiful Becky in such a brutal way.
"We are grateful to the police for all they have done and are continuing to do in this investigation.
"Whilst there are people in custody, none of whom are connected to the Watts family, we will not be making any further comment and we ask that our privacy is respected at this horrific time."
Mr Courtiour said in a statement: "As a result of new information received late last night, we attended a house at Barton Court in the Barton Hill area of Bristol.
"The information suggested that Becky's body had been cut up and a search at the new location resulted in the discovery of body parts.
"Although formal identification procedures have not yet been completed, we have made Becky's family aware of this discovery.
"As a result of this latest development, a further three men and two women have been arrested on suspicion of assisting an offender.
"They remain in police custody at this time as do the man and the woman arrested on suspicion of Becky's murder.
"This is devastating news for Becky's family and friends and our thoughts are with them. We will continue to offer every support we can to them during this terrible ordeal."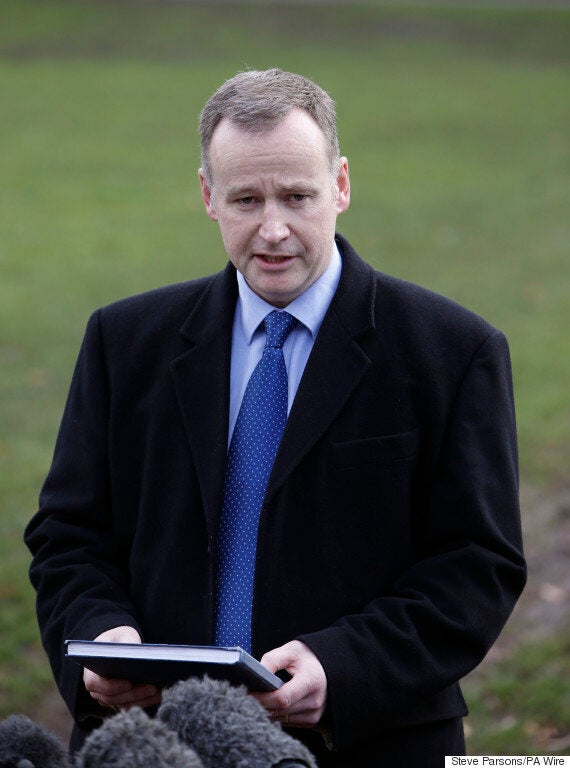 Detective Superintendent Mike Courtiour announces the news at a press conference
Becky left home with her phone, laptop and tablet computer but did not tell friends or family where she was going, or take extra clothing. She was reported missing at 4pm on February 20.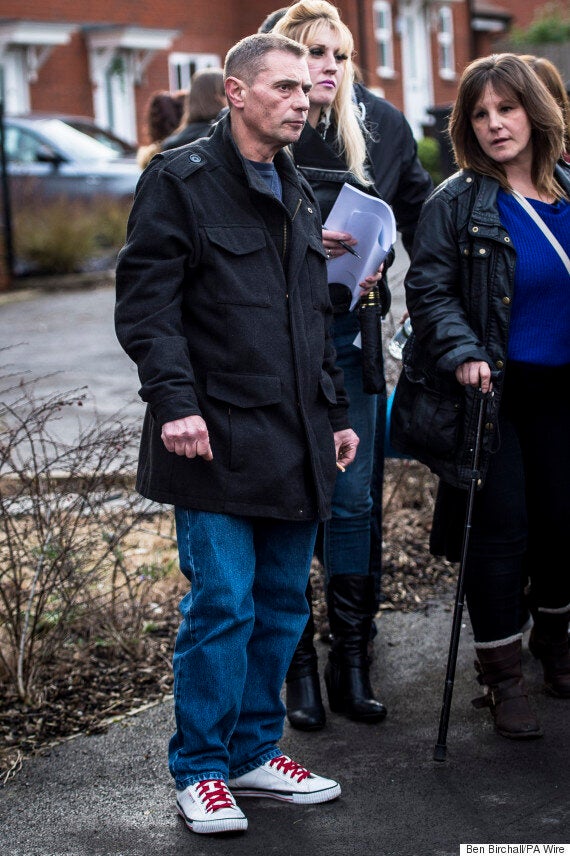 Becky Watts' father Darren Galsworthy speaking at the weekend, before the remains were discovered
A 28-year-old man and a 21-year-old woman were arrested on Saturday on suspicion of kidnapping the teenager. They were further arrested yesterday on suspicion of her murder.
Speaking at the weekend, Becky's father, Darren Galsworthy, and stepmother, Angie-Mae Galsworthy, said in a statement: "We continue to hope that she will be found safe and unharmed but we will prepare ourselves for the worst."
Mr Galsworthy added: "It's an absolute hell-on-earth nightmare that seems to be going on and on forever. We just need closure, we want it all to go away, get everything back to normal, get my little girl home."
The teenager's uncle, Sam Galsworthy, said no-one on her father's side had any connection to her disappearance.
Seeking to end speculation and rumour, he told ITV News: "We want to make it absolutely clear that no member of Darren's side of the family are implicated in any way.
"Every family member who was part of our search for Rebecca still remains with us."
Hundreds of leaflets have been printed and a social media campaign, using the hashtag #FindBecky, has gained thousands of hits.
The total reach for the social media campaign to find her has been more than four million people worldwide.
Today's development has seen Avon and Somerset Police carry out a search of a fourth property, erecting a large white tent at the front of a house in Barton Court.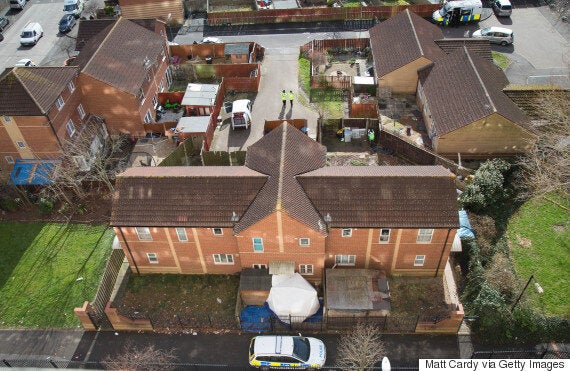 A police forensic tent outside the property in Barton Court, Bristol
The property, in the Barton Hill area of Bristol, is a modern mid-terrace house and is in the street adjacent to Cotton Mill Lane, where forensic experts were examining a home yesterday.
A private ambulance was seen arriving and then leaving Barton Court a short time later, at 1.10pm.
Sixteen forensics officers wearing protective white suits and face masks then walked into the rear of the property.
Since Becky went missing, police have also carried out searches of her home in Crown Hill, St George, and a house in Wilton Close, Southmead.