Forget expensive spas and luxury holidays, stressed-out Londoners may now have a new way to unwind - London's first happy café launches on Wednesday.
The Canvas, a café and creative venue in Shoreditch, has teamed up with Action for Happiness to host events and workshops aimed at improving confidence, self-esteem and wellbeing in the capital.
The project has a simple aim: to make people feel better about themselves.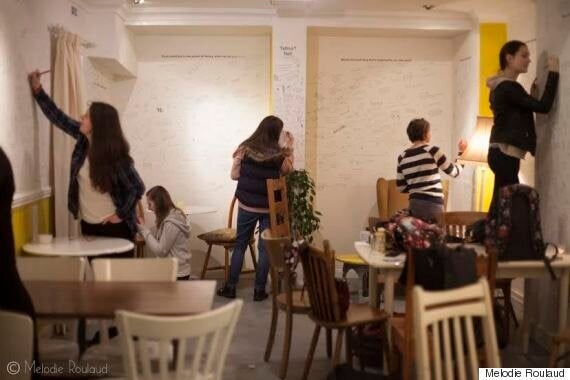 The Canvas is the brainchild of actress Ruth Rogers, the founder of award-winning body image charity Body Gossip.
"I founded Body Gossip back in 2006. I took my white living room sofa to Edinburgh Fringe Festival in 2007 and invited passers by to write one thing about their body it," Rogers tells HuffPost UK Lifestyle.
"To be honest I just thought it would be a great photo opportunity, but people wrote the most beautiful, open messages and I thought, wouldn't it be great for us to have a whole space dedicated to talking about self-esteem.
"It's taken me five years, but The Canvas is now open."
Although Body Gossip will run events at The Canvas, body image isn't the café's only focus.
It will run daily events to inspire self-expression, happiness and positive thinking including a drop-in choir, body confidence classes and relaxation workshops.
Visitors will also have the chance to become part of an ever-evolving piece of live art, by being invited to contribute to the positive messages and memories scribed across every wall.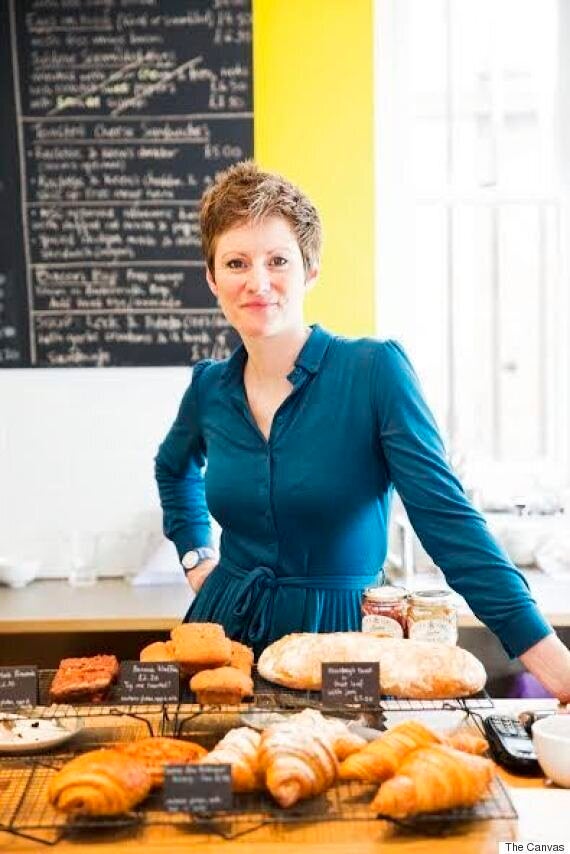 Although today marks the launch of the Action for Happiness partnership, The Canvas opened four months ago. Ruth says it's been popular with families and students in particular.
She believes it's because The Canvas isn't too "hipster cool" like other venues in the Shoreditch area.
"We welcome people to sit here for as long as they like. We never say 'oh you've been working here for too long'. The café aims to be like an extension of people's living rooms," she says.
So why are Londoners so in need of a happy café in the first place?
"I think people are focussing on the wrong things," Rogers says.
"People are focussing on money, power and possessions to be happy, but actually, happiness is about how we connect with one another.
"It's about finding the joy in small things, communication, relationships and doing things for others. We try and do all those things at The Canvas."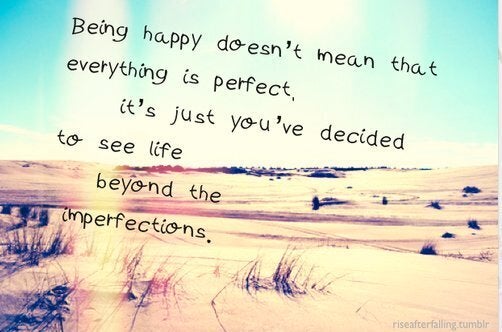 These Quotes Sum Up Happiness Perfectly
Related