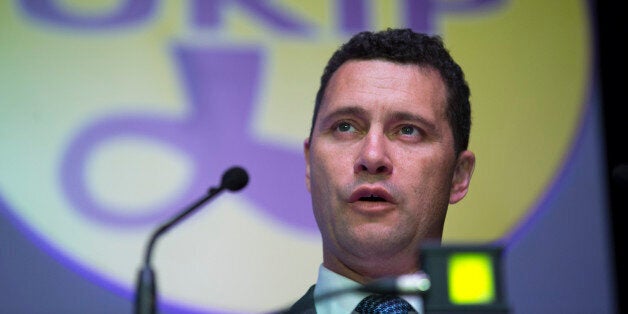 Ukip's immigration spokesman Steven Woolfe believes the party will win the general election in May.
Speaking in central-London at the launch of Ukip's immigration policy for the election, Woolfe, an MEP, told boldly predicted: "When we win this election."
Ukip is expected to secure a handful of MPs on May 7. However securing the over 300 MPs required to form a government seems would probably require more support that the 14% the party currently enjoys.
Woolfe told Ukip supporters today that not only would the party "kick" David Cameron out of power and stop Ed Miliband from taking over "but we will do so for the next 20 years".
Taking questions from the press at the same event, Nigel Farage admitted he was "concerned" that Ukip was being perceived as prejudiced.
"I don't want this party to be perceived as anything other than an open, inclusive political party, which without doubt it is," he said.
Asked whether immigration could reach the point where he was uncomfortable living in Britain, Farage said: "I want to live in a country that is at ease with itself, where we speak the same language ... where our kids can play football with each other, and we all get on."
The leader said he thought London was "very close" to having a non-white majority. "But I am hoping as the years go by that ever more of them will not just be voting, but standing for Ukip as candidates," he added.