Police are appealing for information after a video allegedly showing Chelsea supporters singing racist and anti-semitic songs about Spurs fans on a train emerged.
The incident occurred on the 9.25pm train from London Euston to Manchester Piccadilly on Sunday following Chelsea's 2-0 victory over Spurs.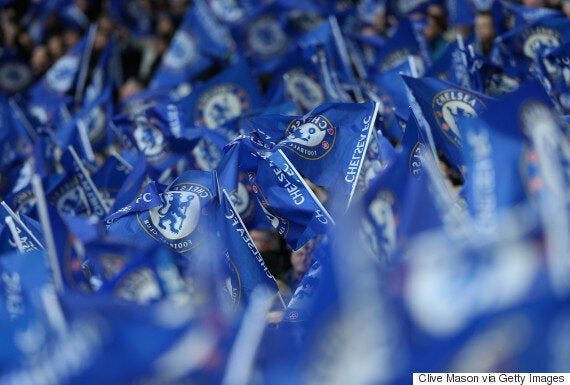 The fans were travelling from London to Manchester following the team's win over Spurs on Sunday at Wembley
Further chants heard are: "Tottenham are a load of Yids" and "John Terry is a racist, a racist, a racist".
Terry was acquitted of racially abusing Ferdinand at Westminster Magistrate's Court but was punished by the FA.
The video then cuts out as a man is heard warning his friend "somebody might be filming us".
Three young Asian women and a black man left the train carriage in disgust, The Sun writes.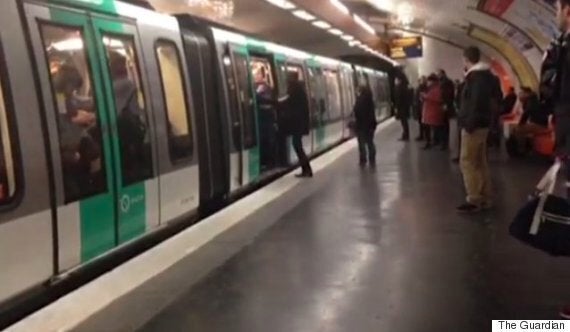 The incident in Paris saw fans push a black man out of a train
British Transport Police (BTP) said officers had received a number of complaints from passengers on the same train.
Detective Sergeant Michael Maher said: "I want to hear from anyone who was on the train, particularly in coach E, around the time it reached Stoke at 10.40pm.
"By the accounts we have received, the group were chanting insults at other passengers, and some of these insults may have been racist."
He went on: "We are in the process of checking CCTV, but I would like to hear from any passengers who may have captured the behaviour of the group on mobile phones. Such footage could be crucial to our investigation."
The incident involving Chelsea supporters last month occurred on a Paris Metro train before their club's Champions League match with Paris St Germain.
Footage posted online showed fans preventing a commuter from boarding a train before declaring: "We're racist and that's the way we like it."
The club said it is prepared to ban the fans involved and said it supported any criminal action against them.
Anyone with information about last Sunday's incident should contact BTP on 0800 405040, or by text, to 61016, quoting B5/PSUB of 5 March 2015.