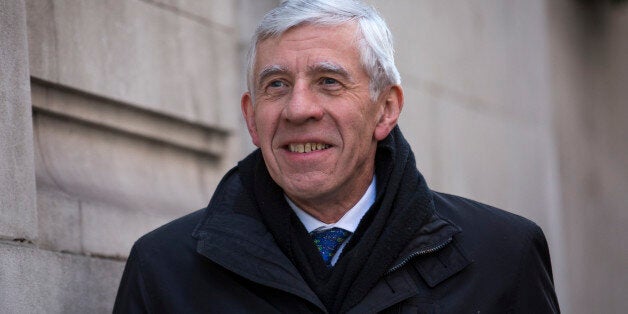 Veteran Labour MP Jack Straw has said a "changed agenda" from newspapers had contributed to a decline in respect for MPs and parliament.
Speaking in Westminster on Thursday evening, the former cabinet minister observed that the press no longer provided "systematic reporting" of parliamentary debates while still printing political "gossip".
Last month Straw was embroiled in a "cash-for-access" row after the The Daily Telegraph and Channel 4 secretly recorded him offering his services to a fictitious Chinese company for a salary of £5,000 a day. The sting also led senior Tory MP Sir Malcolm Rifkind to announce he would quit the Commons in May. Straw had already announced his intention to leave parliament.
Straw said last night that it was a paradox that while MPs are "working harder than they ever did" and "much more assiduous" the reputation of politicians appeared to be worse than ever.
"Scrutiny of what MPs do is much higher, yet the respect with which MPs are are held and the political class in general [has declined]," he said.
"It's partly do with expenses, it's also to do with the changed agenda amongst our newspapers. Newspapers used to be secure. Very secure. Because they were the only source of information. But we have one of the most competitive national media and local media in the world, fighting for a declining paid for revenue base, that just makes difficulties."
Straw, who was first elected to parliament as the member for Blackburn in 1979, said that since the mid-1990s "newspapers had adopted a fashion of no longer providing systematic reporting of what is happening" in the Commons. "There's gossip of course … thats still there."
He added: "That has contributed to this paradox, there is much more information but there is less understanding." Straw was speaking at an event organised by UCL's Constitution Unit.
Following the Daily Telegraph and Channel 4 News story, Straw said he was "mortified by the fact I had fallen into a trap". The former foreign secretary also insisted he had not done anything wrong. "Not even Channel 4 can make allegations that I have broken rules or broken the ethics of parliament," he said.
Related