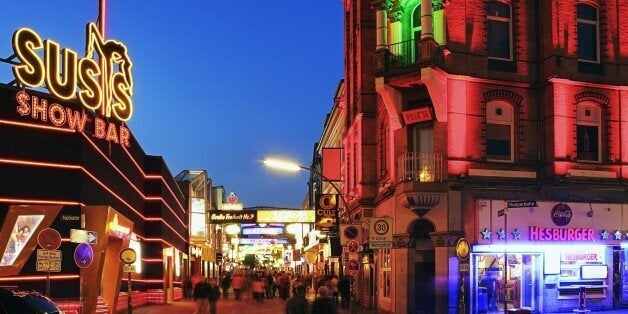 Residents of Hamburg's red-light and nightclub district St. Pauli will get a shock if they decide to spend a penny in public.
"The paint protects the buildings and the residents and most importantly it sends a signal this behaviour is not on."
In a YouTube video, Staron is seen putting up a sign saying "Hier nicht pinkeln! Wir pinkeln zurueck" (Do not pee here! We pee back!).