The world of the Seven Kingdoms is not for the faint-hearted. With family trials, military tribulations and betrayal on every corner, the Lannisters, Tyrrells and Starks are among the many fighting it out for the Iron Throne in HBO's biggest-ever show 'Game of Thrones'.
But, despite the amount of blood shed over four series so far, there's been time, too, for some epic romance, secret friendship and enormous valour along the way. And some of the leading characters have changed beyond recognition. So, of those whose heads remain intact, and their insides not pierced by an unwelcome sword, we give you our countdown of our favourite eight. See if you agree…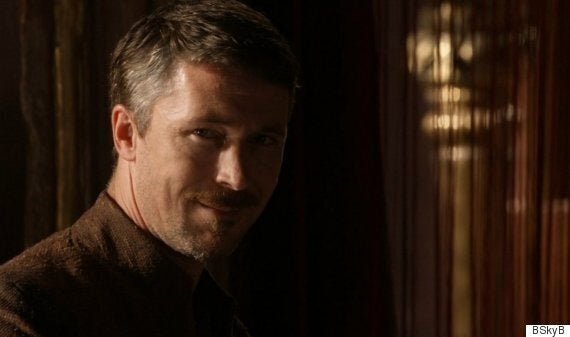 Petyr Baelish - a secret passion has turned to betrayal
Starting Point: Nicknamed "Littlefinger," is the Master of Coin in King Robert Baratheon's Small Council. Secretly lovelorn for childhood friend Catelynn Stark. His eye on the Iron Throne.
High Point: Helping to orchestrate the assassination of King Joffrey, closely followed by helping Sansa Stark escape King's Landing.
Low Point: Betraying Ned Stark to the Lannisters, thereby ensuring his death. Pushing his wife Lysa through a hole in the floor, to the rocks thousands of feet below.
Finishing Point: Lord Paramount of the Vale, still planning his ascent to the Iron Throne, this time via his dead wife's son Robin, and now nursing a not-so-secret lustful eye for young Sansa.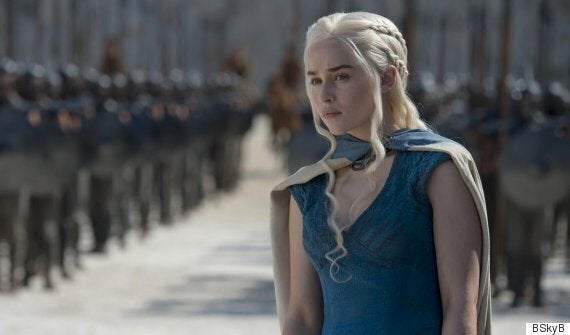 Facing her destiny - Daenrys Targaryan (Emilia Clarke)
Starting Point: Timid sister of Viserys, bundled reluctantly into an arranged marriage with the Dothraki's Khal Drogo, in exchange for an army.
High Point: Stepping into the fire with three dragons' eggs, emerging all-powerful, untouched and with three new pets. Freeing all the slaves of Astopor and earning undying loyalty of thousands of men.
Low Point: Killing husband Drogo with a pillow, losing control of her dragon, and then losing him altogether.
Finishing Point: Breaker of Chains, a queen among men, 'Mhysa' (mother to thousands of grateful former slaves), a woman embracing her destiny full-scale.
Evolution Factor: A good 8/10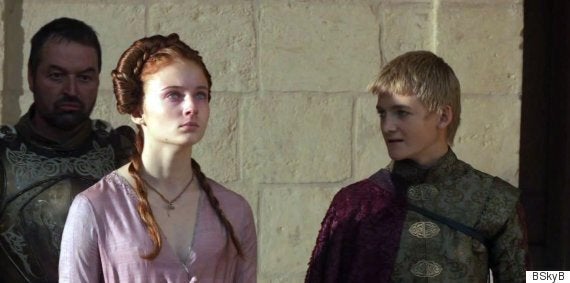 Sansa Stark - a courtship of cruelty
Starting Point: Elder Stark daughter, destined for marriage to Prince Joffrey to strengthen the two families' alliance. Keen to be a princess in a nice dress.
High Point: Not many, it has to be said. Arguably being married to Tyrion, who at least is kind to her. Escaping King's Landing finally.
Low Point: Catching Joffrey's eye in the first place. Seeing her father executed, despite Joffrey's promise to save him. Life with Joffrey, generally. Nearly being murdered by Petyr Baelish's wife.
Finishing Point: Finally escaped away from the ghastly court, but still dependent on someone else whose motives are unclear, this time Baelish.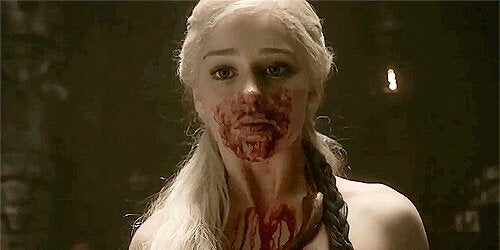 12 Times The Women Of 'Game Of Thrones' Were Super Fierce
Starting Point: Queen of Westeros, wife of Robert Baratheon. Secretly involved with her brother Jaime, who is the father of her three children, including Prince Joffrey. A woman of deep family loyalty, and hungry for power for all of them.
High Point: Getting Joffrey on the throne before news of his illegitimacy leaks out, and installing herself as his Regent.
Low Point: Losing the ear of her son Joffrey, and with it any course of restraint at court. Having Tyrion arrested for Joffrey's murder, even though she knows his guilt is unlikely. Becoming engaged against her will to Loras Tyrell.
Finishing Point: Her son is dead, so is her father, one brother will rightfully have a lifelong grudge, and the other brother no longer so smitten as to fulfil her every whim.
Evolution Factor: 8/10, and not in a good way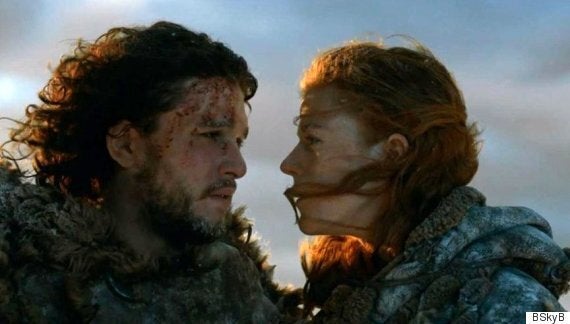 Jon Snow: A wildling was his weakness
Starting Point: Bastard son of Ned Stark. A man out of place at court, who joins the Night Watch in search of valour.
High Point: Overcoming his snobbery and befriending his fellow Watchmen. Saving the Lord Commander's life and being given the Blade of Mormont. His attack on Craster's Keep.
Low Point: Being discovered that he is not one of them by the Wildlings. His relationship with Ygritte. Having to be rescued by Stannis Baratheon from the clutches of Mance Rayder.
Finishing Point: A proven warrior, brave, but with emotional weaknesses.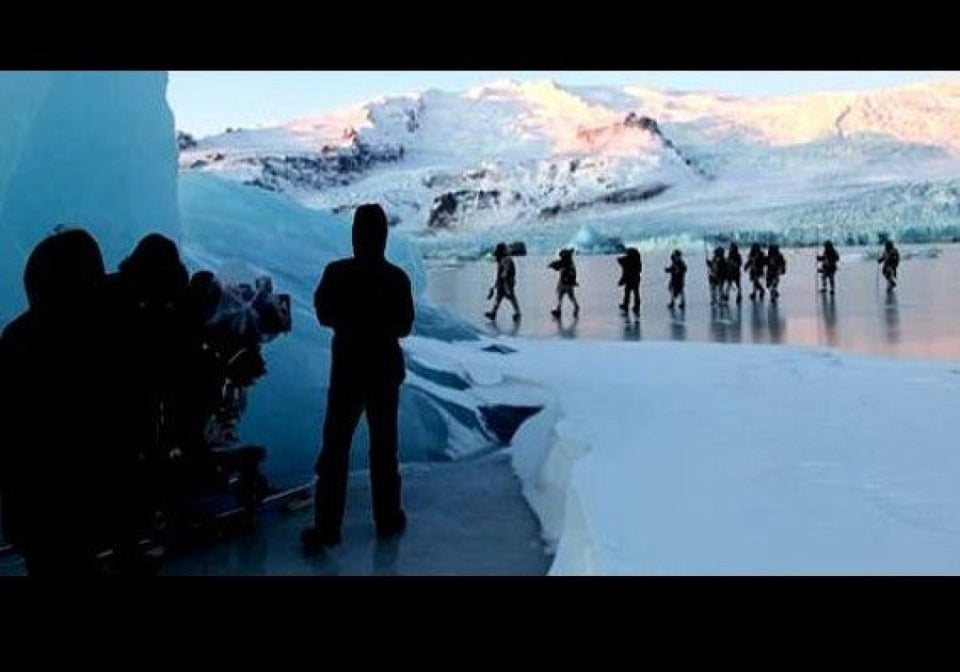 Game of Thrones Locations: Beautiful Spots From the HBO Hit Series
Starting Point: Skilled swordsman of the Kingsguard. In love with his sister the Queen, willing to do anything for her. Also 'the Kingslayer' for getting rid of the previous incumbent Aerys II.
High Point: Duelling with Ned Stark, and then letting him live when the fight is skewed in his own favour. Pairing up with Brienne of Tarth and later saving her life. Disobeying Cersei's order to kill their brother Tyrion before trial and later helping him escape King's Landing.
Low Point: Being taken prisoner by the Starks. Dealing with his father's contempt, generally. Oh, and having his sword hand cut off by the brutal Locke.
Finishing Point: A much-maligned man of valour, disillusioned by the actions of those he loves most, but his bond with his brother deepened and new friendships created along the way
Arya Stark - barely recognisable as the young lady of Winterfell that we first met
Starting Point: Younger Stark daughter, tomboy, happy with a weapon.
High Point: Escaping King's Landing dressed as a boy. Freeing prisoner Jaqen H'ghar and earning his loyalty. Unlikely friendship with Tywin Lannister. Killing her first man.
Low Point: Her father's execution. Discovering her brother's murder. Travelling all the way to the Vale, to discover her aunt is dead. Having to escape… again.
Finishing Point: A girl who's seen far too much bloodshed for her young age, but now has the fighting chops to acquit herself in this brutal world
Evolution Factor: An easy 9/10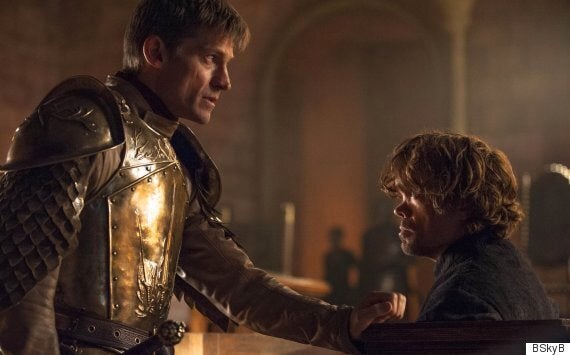 Brothers Tyrion and Jaime Lannister have found comradeship in trying times
Starting Point: 'The Imp'. The runt of his mother's litter, after a birth which killed her, for which his father blames him. A hedonistic, decadent but wonderfully witty courtly plaything. Despairing of the antics of his siblings, he has rightly turned to wine, women and song.
High Point: His skills finally being recognised by his father, who makes him 'Hand to the King', even if it is Joffrey. Becoming ever more powerful in King's Landing. Leading the city's men against their besiegers, after Joffrey abandons post.
Low Point: Being overruled by his father and stripped of all power. Being forced to marry Sansa Stark. Being put on trial for Joffrey's murder. Losing his lover Shae to his father. Killig his father in the privy.
Finishing Point: An underestimated but astounding leader of men, driven mad with betrayal, smuggled out of the city that has undone him and on the way to brand new fields
Evolution Factor: A staggering 10/10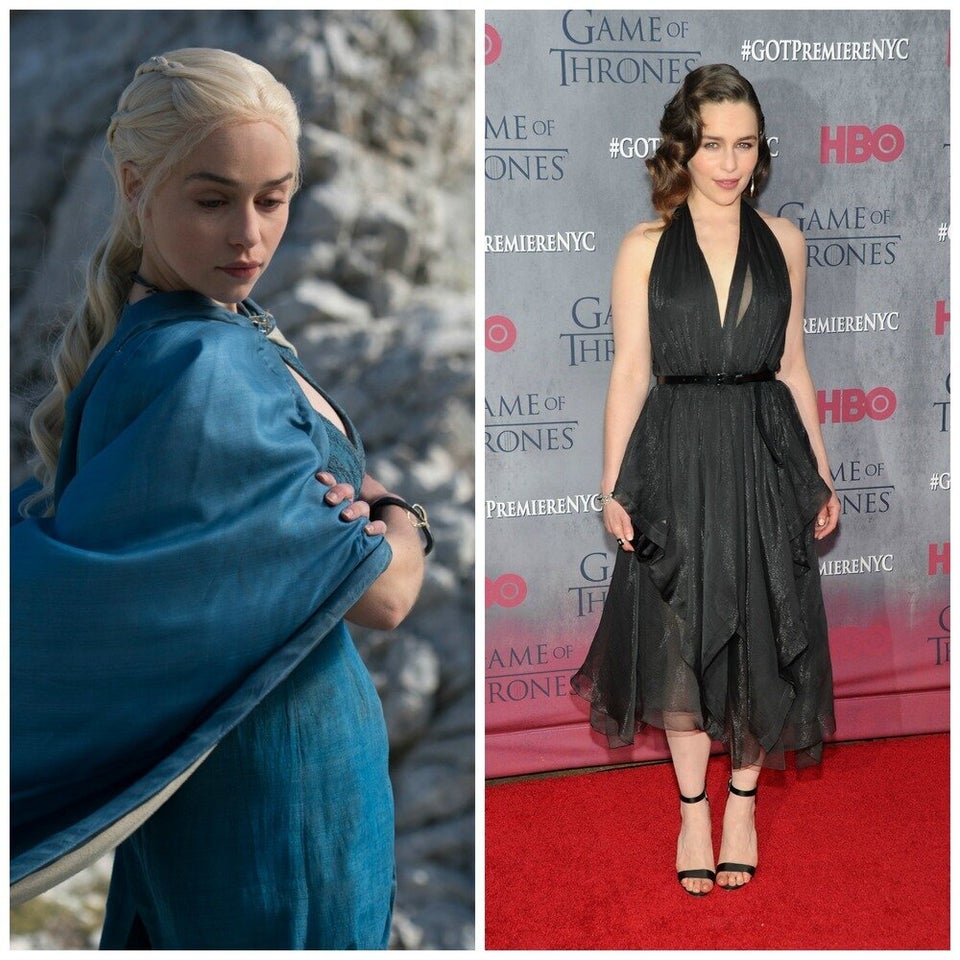 "Game of Thrones" Actors, In & Out of Character