From ramen to chia seeds, food trends come and go. But there's one newly-opened hot spot that we hope is here to stay.
Mazí Mas is a roaming restaurant that supports migrant and refugee women by offering them paid employment in an often impenetrable job market. How? By using the finely-tuned culinary skills many of them have developed from cooking in their own kitchens for years.
Its founder Niki Kopcke understood the difficulties facing migrant women from a young age. Her Greek godmother, Maria Marouli, who moved to the US in the 1960s, dreamt of opening her own bakery but was unable to do so.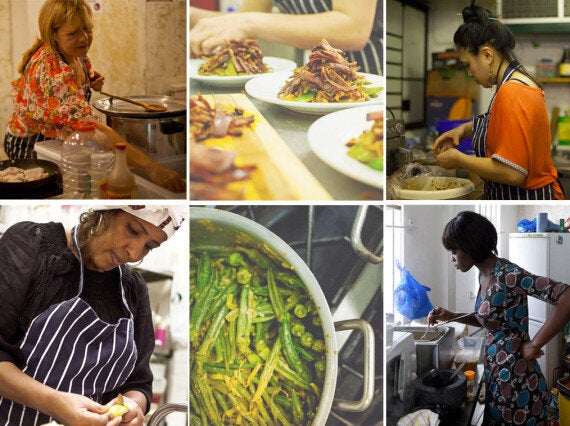 "Like many other migrant women, my godmother had incredible cooking skills because she'd been cooking for her family for years," Kopcke told HuffPost UK Lifestyle. "But she had a very classically patriarchal Greek husband who thought that women should stay home, take care of the children and cook."
After moving to London to study and volunteering a various migrant organisations, Kopcke met women all over London whose stories echoed her godmother's.
Whether due to childcare responsibilities, unrecognised qualifications, discrimination or lack of formal networks, she met many women unable to reach their full potential in the city.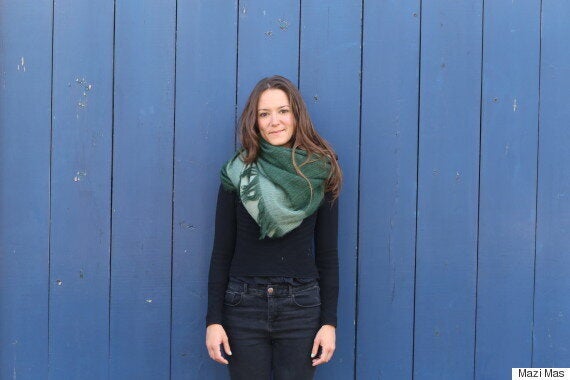 Niki Kopcke - photo credit: Elena Manfredi
After completing her Masters in Gender Development and Globalisation, Kopcke had had enough and decided to take action.
And so Mazí Mas, which is Greek for 'eat with us', was born. It began as a series of short-term pop-ups and private events, but moved on to a series of longer-term residencies in 2015. The first, at Ovalhouse Theatre in south London, opens on 17 March and will run until the end of May.
The menu will offer a range of tapas-style dishes from around the world. But the mains change daily, depending who is in the kitchen: one day could be Ethiopian, another Brazilian.
"So much of what we do is about the woman, her individual story and her family recipes," says Kopcke. "That's what makes the menu so exciting, the sky really is the limit in terms of what we can offer."
The residency business model offers chefs 16 hours of paid work per week and will be accompanied by a comprehensive training programme to equip women with the skills to move on to permanent jobs in the food industry.
"The most important thing for me is to give groups of people a seat at the table, who are never otherwise invited to dinner," Kopcke tells HuffPost UK Lifestyle. "Think of the food revolution sweeping the country and the moment, they're all white, young, male, middle-upper class - they are hardly ever women, let alone migrant women.
"It's an age-old story: professional kitchens are full of men, while women are doing all of the cooking at home. There is an incredible opportunity here and that is to give migrant women a platform to do great things."
The residency was made possible thanks to a Comic Relief grant, but in order to become sustainable Mazí Mas have started a Crowdfunder campaign.
The £15,000 goal is mostly to pay the chef's salaries ("That is, and always will be, our first priority," says Kopcke.) but other costs include training for the women and project running costs. All of the costs are broken down on the site.
Here are some of the fantastic chefs being given a leg up by Mazí Mas:
Roberta Siao - Rio de Janeiro, Brazil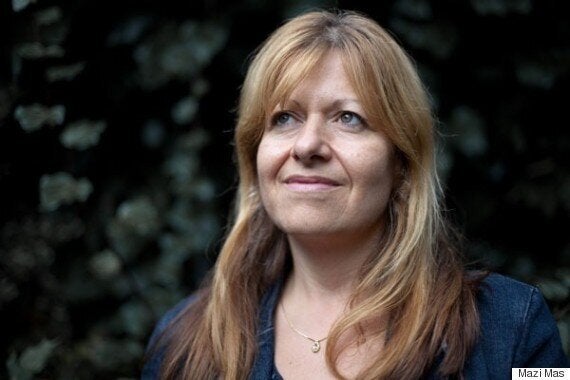 Roberta was born in Rio de Janeiro. She has loved cooking since she was a child, when she used to conduct barbeque experiments in the backyard of her family home over a couple of bricks and a wood fire. She moved to London after meeting her husband, leaving behind a job at the Central Bank of Brazil. She has a son, Thomas, who now accompanies her on her culinary explorations of London's markets, cafés, and food festivals. She believes that food is about nourishing, caring, and sharing, and is fundamental to a life well-lived. "Together, sharing food and love, life becomes more meaningful. That's what Mazí Mas is all about for me."
Zohreh Shahrabi - Tehran, Iran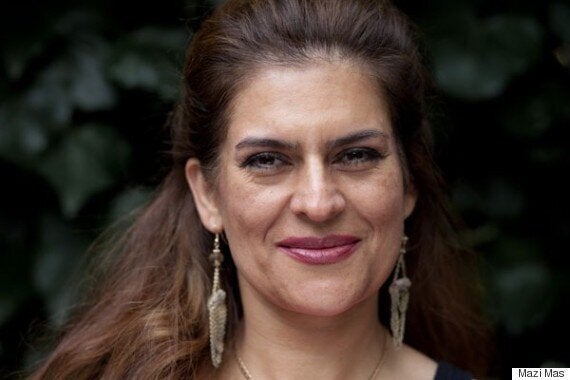 Zohreh was born and raised in Tehran. She studied art in Iran, and moved to the UK to pursue a degree in Design at Coventry University. She became interested in cooking because she loves to eat ("I'm very greedy!"), and enjoyed it so much that she started a small food business selling Iranian sandwiches. Zohreh sees cooking as a kind of art, where the pan becomes your canvas and the colours of the dish are added with spices and herbs. She would like to open her own Iranian coffee shop in London, where she is now living with her son. She loves that at Mazí Mas different chefs, each from a different country, with a different language and different cultures, come together to cook food that can't be found anywhere else.
Azeb Woldemicheal - Addis Ababa, Ethiopia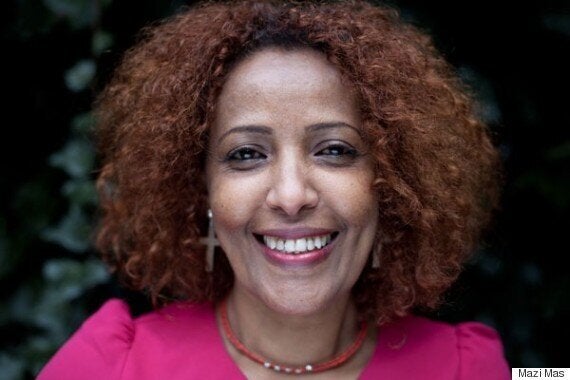 Azeb was born and raised in Addis Ababa, and lived in Italy for 17 years before moving to the UK. She has a diploma in Accounting but her passion has always been food, having grown up in a big family where food brought everyone together. Azeb worked in both Ethiopian and Italian restaurants whilst living in Italy, and her lasagne is as exceptional as her doro wet. Her life changed in 2000 with the birth of her son Jonathan, whose education eventually led her to London. Azeb loves discovering new cuisines and trying recipes she has learned from her fellow Mazí Mas chefs, and hopes to open an Ethiopian coffee shop in London.
Aissatou Diagne - Dakar, Senegal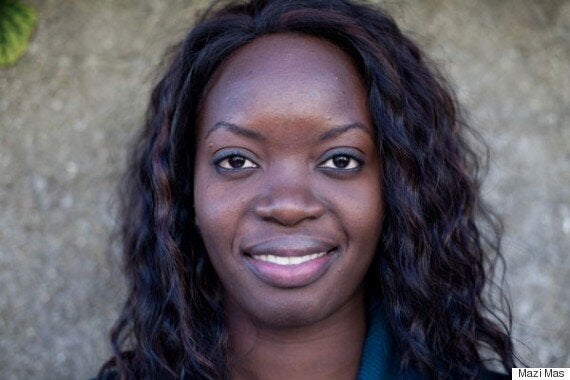 Aissatou was born in a village called Meckhé and grew up in Dakar. She planned to study law at university but instead joined her husband in the UK, where he had gotten a teaching job. Aissatou learned to cook Senegalese food from her mother and sister at a very young age; but it was here in London, when she found herself cooking every day for her family, that she decided to make it her profession. What most excites Aissatou about food is that it helps people get to know about her country. Her dream is to have a restaurant in Senegal. "For me, Mazí Mas is a place where happiness, lovely women and authentic dishes all combine to create a successful business."
Marlith Tenazoa Del Aguila - Rioja, Peru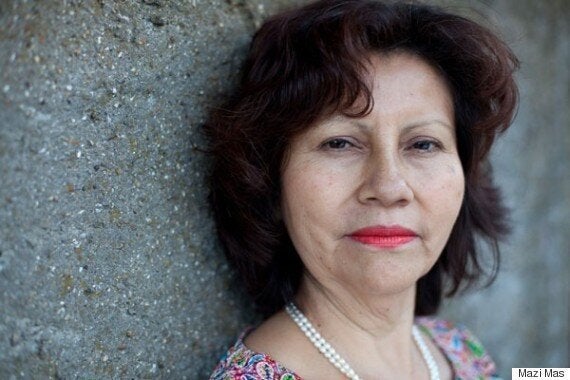 Marlith was born and raised in the Peruvian Amazon. She was a successful food entrepreneur in Peru for many years before emigrating to Spain and finally moving to London in 2012. She has always enjoyed cooking and sees food as a reason to bring together family and friends. Working with Mazí Mas has helped her access the London food scene and launch her catering business, Cocina Peru. She values being part of the Mazí Mas team, and enjoys having the opportunity to learn and to share what has been collectively achieved.
If you would like to contribute to Mazí Mas fundraising efforts click here
HuffPost UK Lifestyle are running a month-long campaign during March called All Women Everywhere, which champions women from all walks of life. If you would like to contribute, please email us .
Related