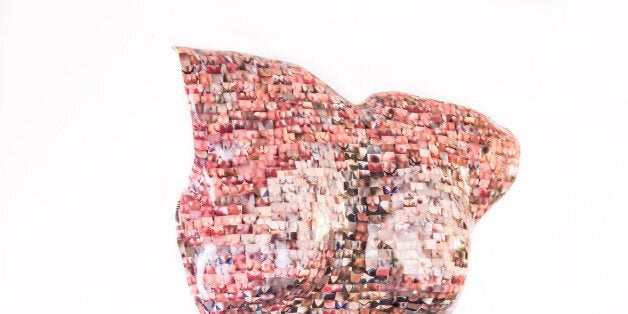 Thousands of people across the UK have taken anonymous Breasties (photos featuring only their breasts) - and before you ask, they haven't been swept up by the latest narcissistic selfie craze.
The intimate pictures will be displayed to the public as part of an artwork to raise funds for the breast cancer charity The Haven.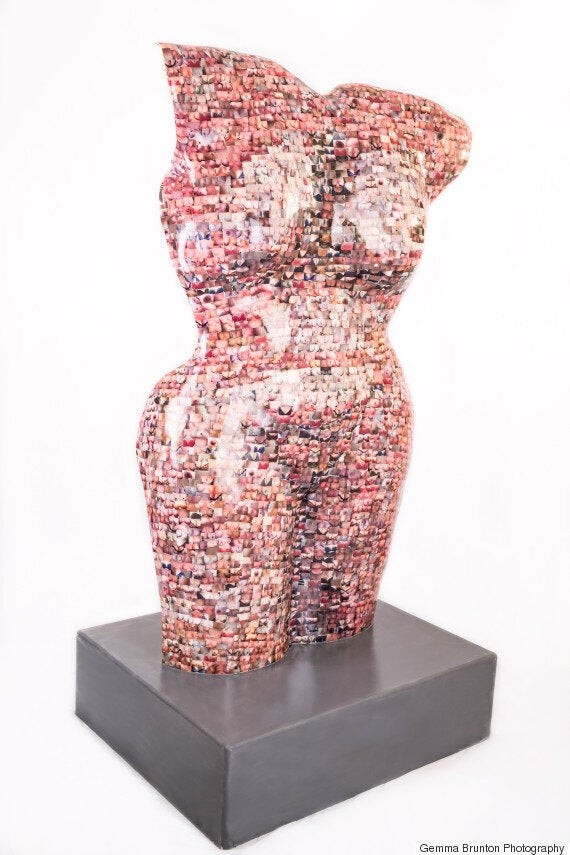 It is not uncommon to see bare breasts in an art gallery, but the SnapBreast sculpture stands out because the photos of breasts that adorn it have not been edited or 'beautified' - they are the naked truth.
The five-foot sculpture of a woman's torso was created by artist Rose Eva, who wanted her work to reflect the fact that breast cancer is indiscriminate.
With this in mind, Rose did not vet the images that were donated to the project by members of the public. Across the sculpture's curves are images taken by people of all shapes, sizes, genders and personalities.
"The courage of these people in actively engaging with the project by giving their most intimate images, many displaying the most brutal effects of breast cancer, was both extraordinarily moving and inspiring," Rose told HuffPost UK.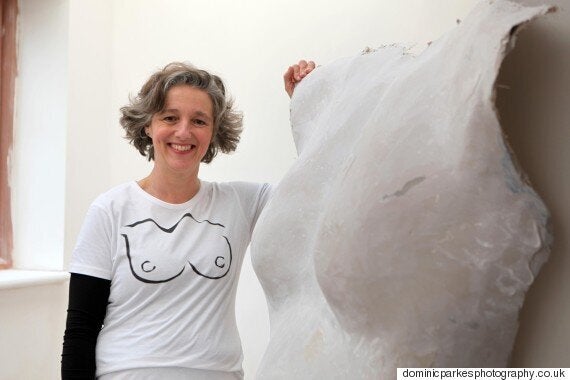 "Creating SnapBreast has been one of the most challenging and rewarding experiences of my artistic career," Rose adds. "She was made using what is, for me, a completely new technique, so was something of a leap of faith.
"I have so many people to thank for helping me to make her: Jan de Brauw, who created the website, the photographer Gemma Brunton, who helped collate the images and get them into some sort of order, and the gilder Ursula Falconer, who helped lay the gold; all gave their services for free.
"But the greatest thanks of all must go to all the women and men who uploaded their images. Many of these pictures showed the scars of radical surgery, some still so new that the bruising was still evident. "
The SnapBreast sculpture is the centrepiece of the British Art at Avington Park exhibition organised by the Art Salon, which will be open to the public from 22-22 March 2015.
Profits from all art sales at the exhibition will go to The Haven, a charity which provides, free of charge, a wide range of therapies to help people deal with the physical and emotional side effects of breast cancer.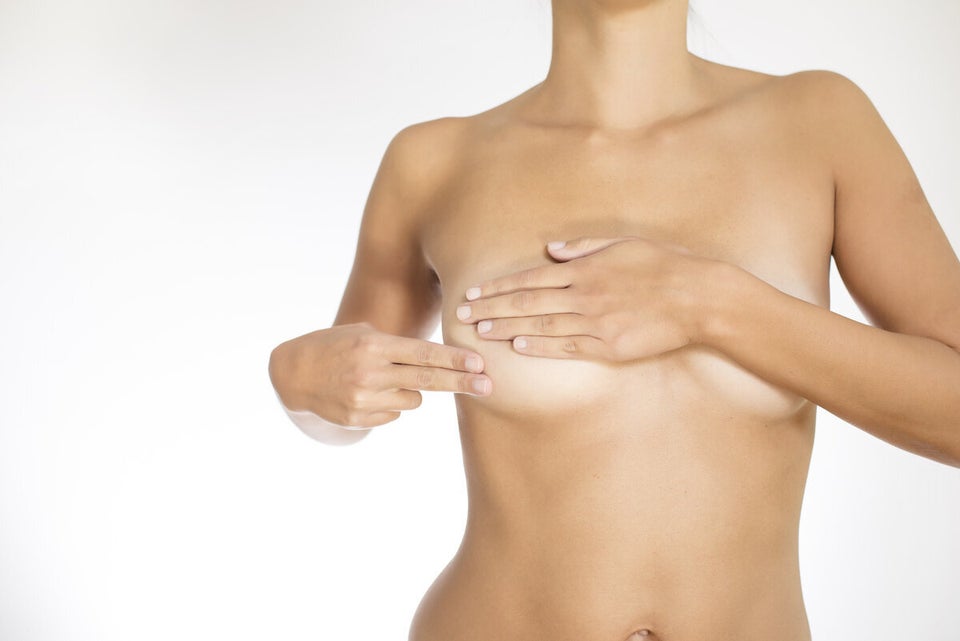 Breast Cancer Signs And Treatment