The Islamic State has posted a video online purporting to show a young boy killing an Israeli-Arab accused of spying for Mossad. The video shows the youth shooting Muhammad Musallam in the head with a pistol.
Within the film Musallam, wearing the familiar orange jump suit of Islamic State captives, "admits" he was recruited by the Israeli intelligence service. He is then guided to a field and killed by the boy, who is described as one of the "cubs of the caliphate".
Although the video could not be independently verified, it appeared on the Twitter feeds of Islamic State supporters on Tuesday.
An older Jihadi, who spoke French to deliver a verdict, flanked the young boy. He said: "Allah granted us the grace to murder Jews on their lands in France. As to what happens here in the Islamic State, these are our young lions. They will kill those sent by the stupid Mossad to spy on the secrets of the Mujahedeen and the Muslims."
Stood facing Musallam, the child shoots him in the head with a single shot, before shouting "Allahu Akbar!"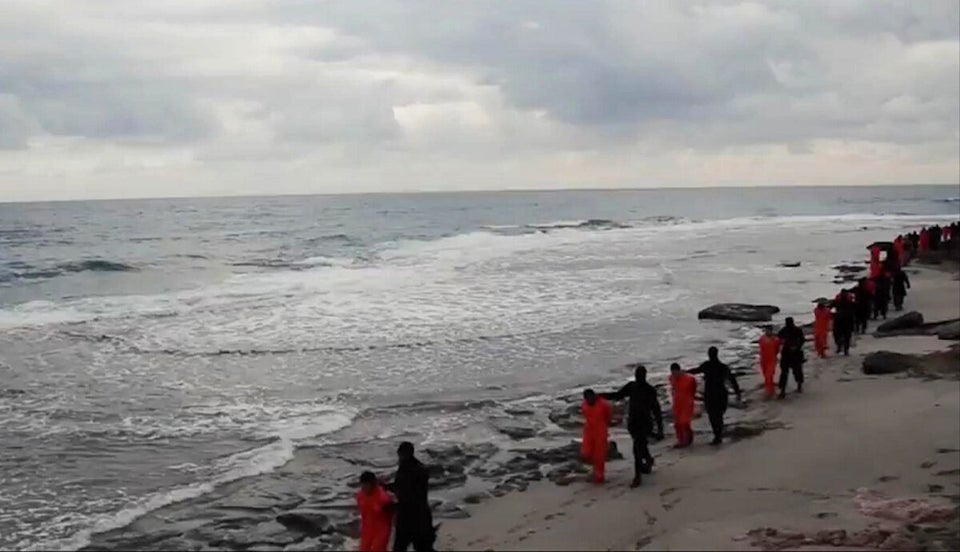 Victims of the Islamic State
Popular in the Community