We've all done it, looked back on the past through rose-tinted glasses and seen things in a slightly more positive light than may actually have happened.
But by the sounds of it, John Inverdale's earlier years were a nightmarish mashup of nostalgia, terror and... well we're not quite sure what.
During Radio Five Live's coverage of the Cheltenham Festival, the BBC presenter managed to invent the phrase "rose-c***ed glasses".
He swiftly apologises for the "slip of the tongue" (slip?!) before heroically carrying on to the presumably rather bemused next interviewee.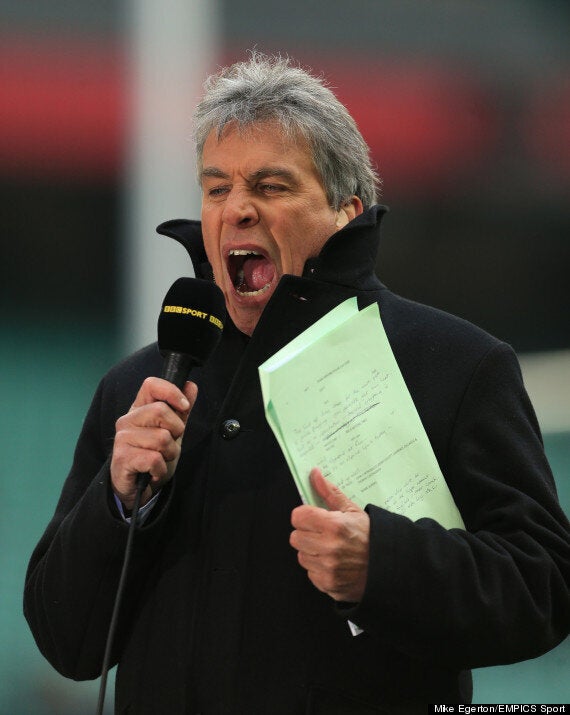 Inverdale sparked outrage following his Bartoli comments last year
A BBC spokesman said: "It was a slip of the tongue and John apologised immediately afterwards."
Inverdale is unlikely to face any internal sanction over the embarrassment, but it's not the first time the perma-tanned presenter has found himself in hot water over comments made live on air.
In 2013 he caused a storm of outrage after declaring Wimbledon ladies champion Marion Bartoli was "never going to be a looker". Inverdale sparked a backlash when he told listeners that Bartoli was "not much of a looker ... a Sharapova ... you're never going to be 5ft 11in, you're never going to be somebody with long legs, so you have to compensate for that."
He later lost his Wimbledon presenting role at the station to Clare Balding.
"Did you know the past parciple [sic] of tweeting was twat... Was twit?" Courier couldn't help but chuckle at Inverdale's double fault.