A planned Euro coin commemorating the Battle of Waterloo has been withdrawn after the French objected to it, saying it was a "negative" symbol.
The European Council allows member states to propose designs for €2 coins to mark historic events. Belgium, the site of Napoleon's defeat at the hands of the British and the Prussians in 1815, suggested one marking its 200th anniversary.
But the proposal was withdrawn after the French protested, saying it could "appear prejudicial".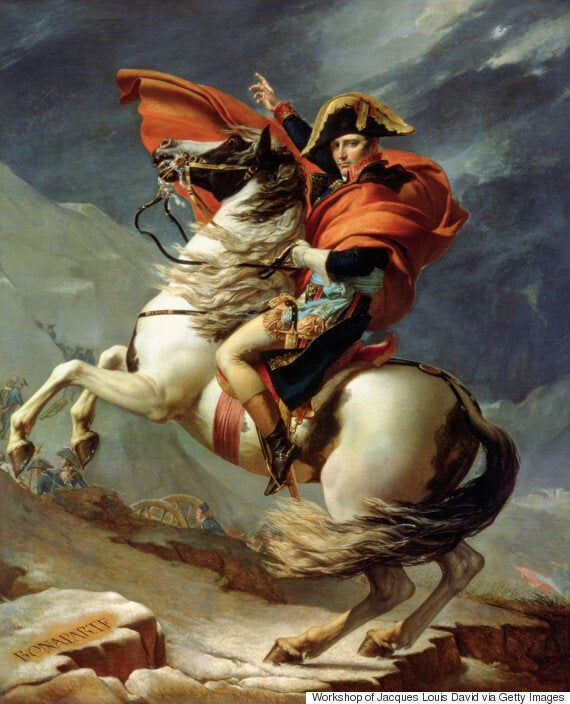 The coin would have commemorated Napoleon's defeat at Waterloo
"The Battle of Waterloo is an event with particular resonance in the collective conscience, going beyond a simple military conflict," the letter said, according to The Telegraph.
"The circulation of coins carrying a symbol that is negative for a fraction of the European population to us appears prejudicial, in a context where the governments of the Eurozone are trying to strengthen unity and co-operation throughout the monetary union."
The Belgian proposal was withdrawn on Wednesday morning, an EU official told HuffPost UK.
Speaking before the plan was withdrawn, Sir Peter Luff, Tory MP for Mid Worcestershire, told The Telegraph that he backed the coin, saying "the Eurozone should celebrate the failure of France to create a European super-state."
He added the French position was "disappointing", saying they "really should recognise that this is a momentous event in Europe's history and an important one for freedom and democracy – which I'd have thought the French Republic would have celebrated, rather than sought to prevent."
Peter Bone, MP for Wellingborough, also told the paper: "It would seem extraordinary that this remarkable 200th anniversary of the Battle of Waterloo should not be commemorated just because it would hurt the feelings of the French.
"The French should grow up a bit and support the Belgians."
Sir Gerald Howarth, MP for Aldershot, told The Sun: "This is an absolutely absurd thing to do. The battle was the salvation of Europe from a tyrannical threat."