In a move that will surely cost him the election, David Cameron has come out IN SUPPORT of beleaguered Top Gear host Jeremy Clarkson, calling the portly-headed presenter a "huge talent". The prime minister dirtied his hands in the row on Wednesday afternoon, saying he hoped the situation would quickly be resolved for the sake of his children.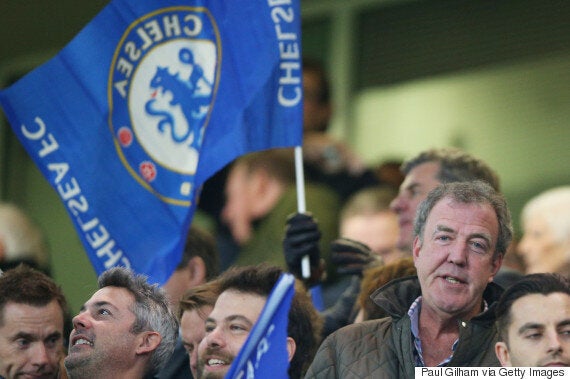 Clarkson attends the Champions League match between Chelsea and Paris Saint-Germain at Stamford Bridge on March 11, 2015
Despite the furore, the Doncaster-born presenter, who lives in Cameron's Oxfordshire constituency, laughed off his predicament, telling reporters he was "just off to the job centre." On Wednesday evening, Clarkson was pictured in the stands for the Champions League round of 16 second leg match between Chelsea and Paris Saint Germain at Stamford Bridge.
Speaking on BBC Midlands Today, Cameron said: "I don't know exactly what happened. He is a constituent of mine, he is a friend of mine, he is a huge talent. I see that he said he regrets some of what happened. All I would say, because he is a talent and he does amuse and entertain so many people, including my children who'll be heartbroken if Top Gear is taken off air, I hope this can be sorted out because it is a great programme and he is a great talent."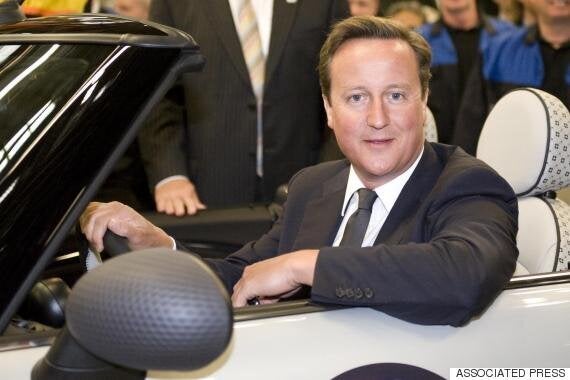 David Cameron drives the 2,000,000 new Mini off the production line at the factory at Cowley, near Oxford, England, Wednesday Aug. 31, 2011
When pushed on whether Auntie was right to suspend his "friend", the Tory leader said: "I don't know what happened. Every organisation has to be able to be free to manage its talent and to say to people, 'you can do this', or 'you can't do that', so I don't want to interfere in the running of the BBC." He added: "The Prime Minister has many responsibilities, sadly securing the future of Top Gear isn't one of them."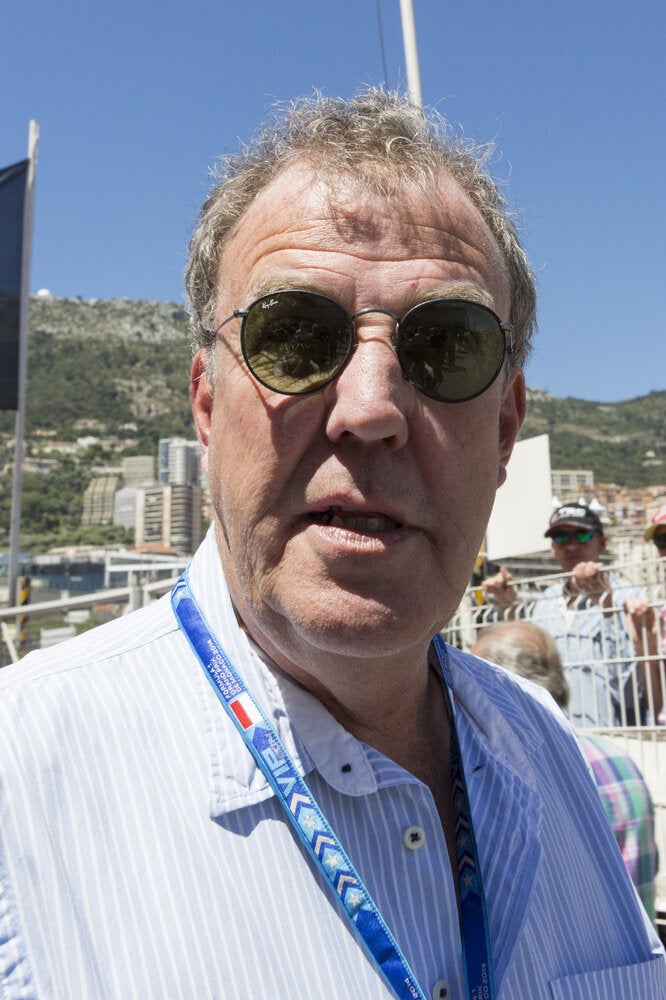 Clarkson Has A Massive Head