Jeremy Clarkson appears to be taking his suspension from the BBC in his stride, shrugging off reports that he allegedly punched a 'Top Gear' producer' during a 'fracas'.
SEE MORE:
The presenter told the Sun: "I'm having a nice cold pint and waiting for this to blow over."
Well it certainly sounds like the 54-year-old will be able to enjoy a few more pints after the BBC axed the final three episodes of 'Top Gear' while it investigates the incident.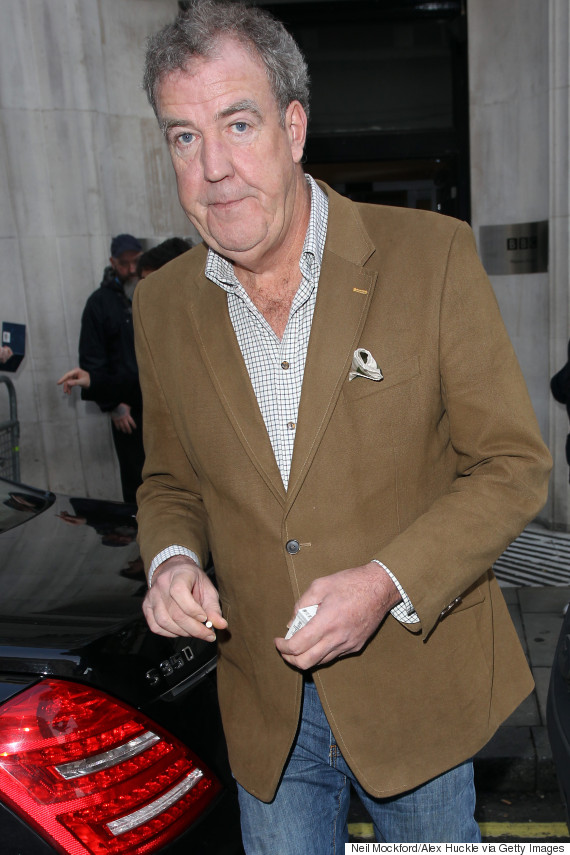 Jeremy Clarkson
Jeremy is alleged to have punched producer Oisin Tymon in the face in a row over an apparent lack of catering facilities while filming on location.
A source told The Sun: "Jeremy had a massive bust-up with one of the male show producers and he ended up smacking him in the face. Everyone was absolutely stunned.
"Jeremy is an incredibly valuable asset to the BBC. He is Top Gear and the show makes more money than anything else on their roster.
"They have given him countless chances, but when you hit someone, there is no way round it. They had no choice but to suspend him."
However, a source close to the star insisted he was innocent, adding: "He didn't punch anyone."
Clarkson later took to Twitter to make light of the incident, tweeting to Miliband, whose wife gave a personal interview to the BBC: "Sorry Ed. It seems I knocked your "I'm a human" piece down the news agenda."
Sorry Ed. It seems I knocked your "I'm a human" piece down the news agenda.

— Jeremy Clarkson (@JeremyClarkson) March 10, 2015
A petition to "Bring Back Clarkson" has already gained more than 189,000 signatories after the BBC announced the suspension.
The petition was started by right-wing blog site Guido Fawkes, which has an unabashed and well documented anti-BBC bias, with many signatories threatening to stop payment of their TV license until the pompous host is reinstated.
And rent-a-gob Katie Hopkins has also lent her support to the presenter, branding his suspension as 'lefty lunacy' in a series of tweets.
"Clarkson suspended by BBC. I don't care what he said. Clarkson all the way. #TopGear #topbloke," she tweeted.
Sher later added: "JeremyClarkson v @BBC Without him, the licence fee makes no sense whatsoever. Enough lefty lunacy. Get the man back on #topbloke #TopGear."
LIKE US ON FACEBOOK | FOLLOW US ON TWITTER