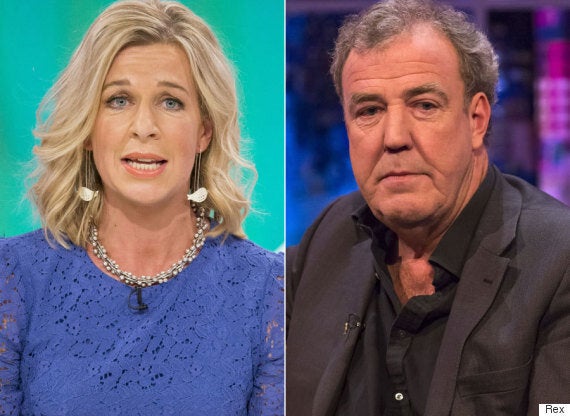 Katie Hopkins and Jeremy Clarkson
This week's 'Top Gear' has been cancelled after the 54-year-old allegedly punched producer Oisin Tymon in the face while filming on location.
Former 'Apprentice' and 'Celebrity Big Brother' star Katie immediately took to Twitter to voice her support for the presenter, describing his suspension as 'lefty lunacy'.
"Clarkson suspended by BBC. I don't care what he said. Clarkson all the way. #TopGear #topbloke," she tweeted.
She later added: "JeremyClarkson v @BBC Without him, the licence fee makes no sense whatsoever. Enough lefty lunacy. Get the man back on #topbloke #TopGear."
She also retweeted a message from a Twitter user, which read: "BBC allegedly cover up Jimmy Saville, but Clarkson causes a "fracas" and he's suspended?!"
A spokesperson for the BBC confirmed on Tuesday that his co-presenters James May and Richard Hammond had not been suspended, explaining: "Following a fracas with a BBC producer, Jeremy Clarkson has been suspended pending an investigation.
"No one else has been suspended. 'Top Gear' will not be broadcast this Sunday. The BBC will be making no further comment at this time."
The petition was started by right-wing blog site Guido Fawkes, which has an unabashed and well documented anti-BBC bias, with many signatories threatening to stop payment of their TV license until the pompous host is reinstated.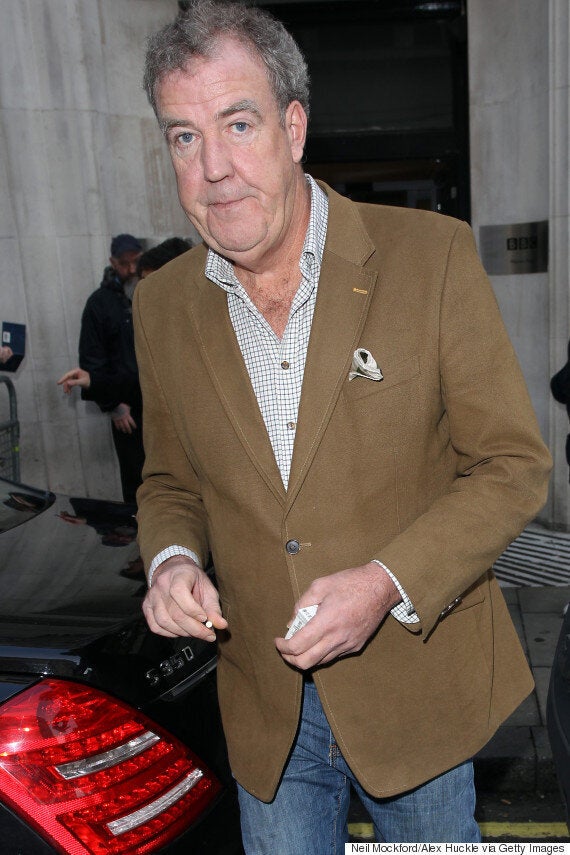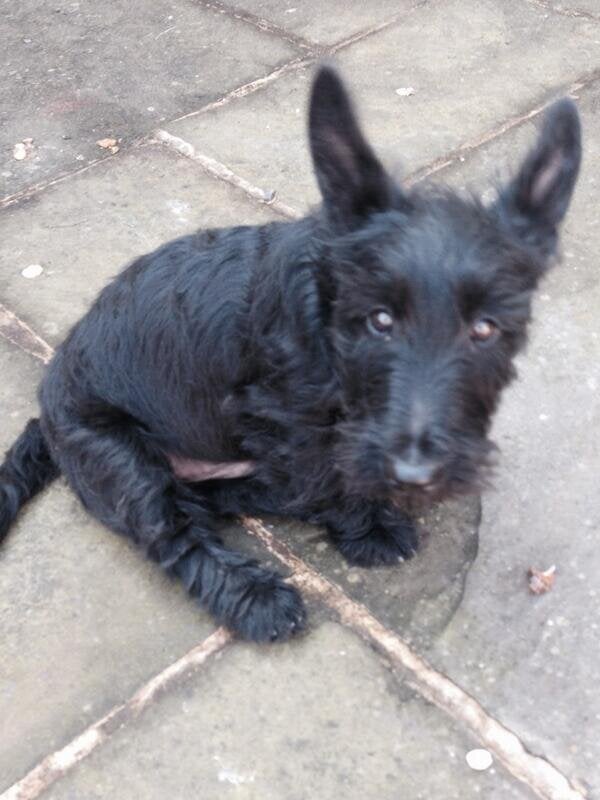 7 Other Times Jeremy Clarkson Definitely Wasn't Being Racist Or Homophobic