Sir Terry Pratchett died on Thursday after a long and debilitating battle with a rare form of Alzheimer's at the age of 66.
His death was announced to fans on Twitter in a series of messages shortly after 3pm. The messages read: "AT LAST, SIR TERRY, WE MUST WALK TOGETHER.
"Terry took Death's arm and followed him through the doors and on to the black desert under the endless night.
The legendary 'Discworld' author was diagnosed with the disease in 2007 giving him ample time to contemplate his own death.
Pratchett covered the topic in a series of incredibly moving talks and documentaries. The introduction to one of these, 'Choosing to Die', can be viewed above.
In it he says: "My name is Terry Pratchett and I write fantasy novels for a living.
"I am 62 and I was diagnosed with Alzheimer's three years ago.
"Sometimes when I'm particularly depressed I dread what the future may hold and it occurred to me in these modern times one shouldn't have to fear that sort of thing.
"I'm talking about assisted dying which is currently not legal in this country.
"What you are about to watch may not be easy but I believe that it's important. The people I meet in this film are all like me, considering how they will die.
"Is it possible for someone like me - or like you - to arrange for themselves the death that they want?"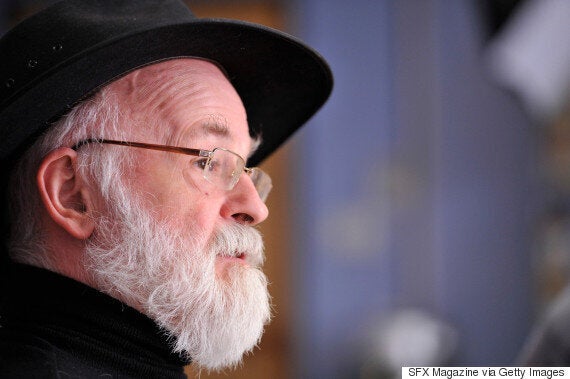 In 2010 Pratchett wrote a lecture on the topic, 'Shaking Hands With Death', for The Richard Dimbleby Lecture series. Tragically, due to his illness impairing his ability to read he could not read it himself.
His good friend Tony Robinson stepped up to do the talk for him which can be watched in full below.