TERRY PRATCHETT BLOGS FOR THE HUFFINGTON POST
The final tweet left on the fantasy author's official Twitter account simply said: 'The End'.
Sir Terry - who announced back in 2007 that he was suffering from early-onset Alzheimer's disease - had sold more than 85 million books, making him the UK's bestselling author of the 1990s.
He was knighted for services to literature in 2009.
Tributes from David Cameron and authors and writers including Caitlin Moran, Ricky Gervais and Tony Parsons poured in for the Sir Terry, following his death.
Leave your own tribute to Terry in the comments below...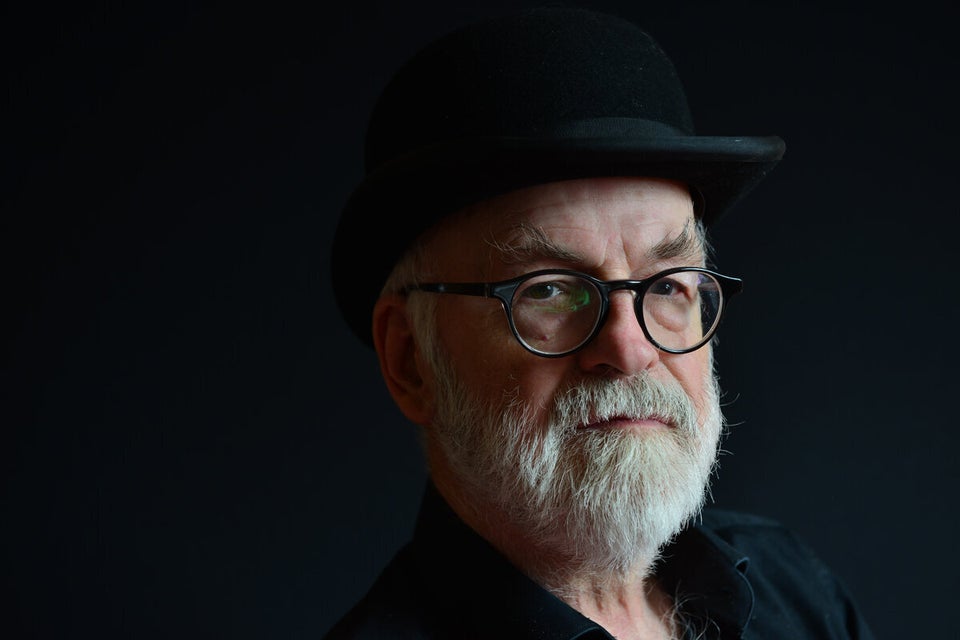 Τerry Pratchet (1948 - 2015)