A major fire tore through London's Battersea Arts Centre - sending thick clouds of black smoke billowing into the sky.
Twelve fire engines and around 80 firefighters fought the large blaze, which destroyed a section of the centre's roof. Two aerial appliances – similar to cherry pickers – tacked the fire from above.
Paul Foxcroft, 35, a comedian, was walking from his home in Battersea when he saw flames tear through the venue's bell tower.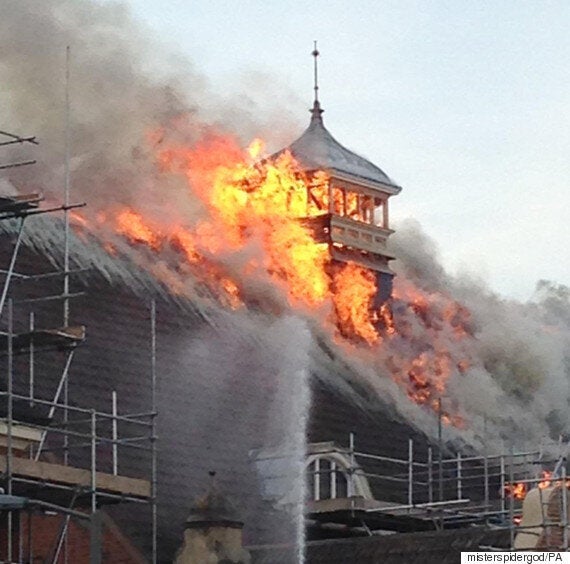 The Battersea Arts Centre was ablaze on Friday afternoon
He said: "The first thing I saw when I came out of my house were several fire engines hurtling past then I saw grey smoke in the sky.
"Crowds had started to gather. There were two ladies outside crying. I got the impression they were just so sad because they loved the building.
"It is an institution for the whole of the city of London. It is hugely popular so this fire will affect a lot of people. The back of the building was being renovated."
As the blaze was being fought, London Fire Brigade Station Manager John Snelgrove said: "This is a large, challenging fire and crews are working hard to bring it under control.
"We've got 12 fire engines at the scene, as well as an aerial appliance and an aerial ladder platform fighting the fire from above.
"Firefighters are working with a number of water jets around the building to stop the fire from spreading."
Nicholas Bennett, a magistrate at nearby Lavender Hill Magistrates' Court, said at the time that black smoke was engulfing the entire area.
He said: "It appeared to be getting worse, although I can't see the flames any more. But there is black smoke everywhere, engulfing the area.
"There are still more appliances arriving now. There are large numbers of people at the opposite side of the road to the fire. You can clearly see the firefighters at work."
The Arts Centre tweeted: "There is a fire in our building. Everyone is out safe and the fire brigade are working hard to get the fire under control."
The Brigade's control officers have taken over fifty 999 calls from members of the public, with the first coming just after 4pm.
The cause of the fire is not known at this stage.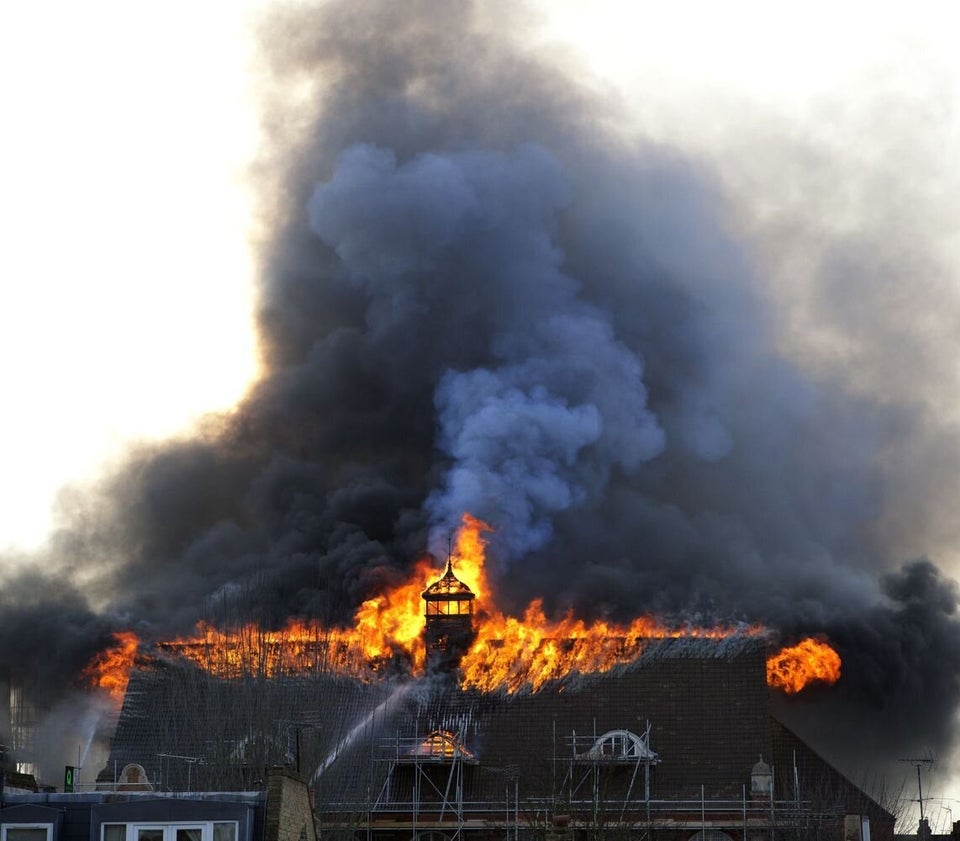 Battersea Arts Fire
Popular in the Community