James Corden is giving Kim Kardashian a run for her money (kinda) in the bum-flashing stakes after baring his derriere for a new magazine photo shoot.
The Brit actor donned a union jack apron and socks for the cheeky picture in this month's GQ magazine ahead of his US TV debut.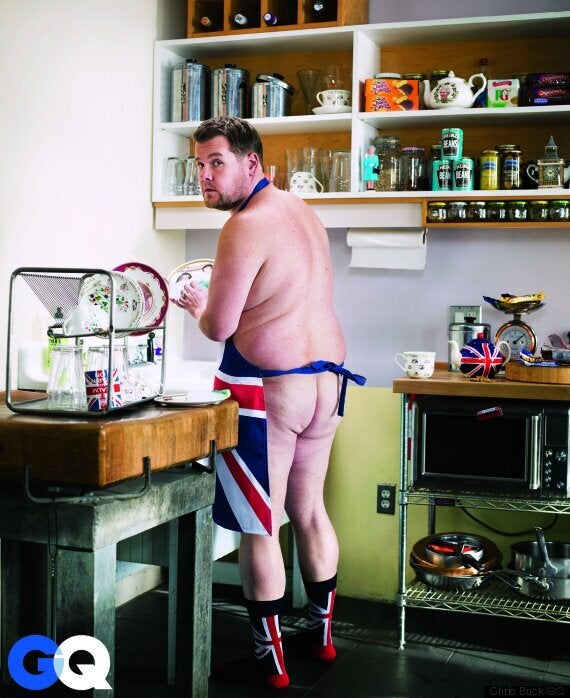 James Corden in GQ magazine
But despite relocating to Los Angeles with his wife Julia and two children, James insists he's not about to go all lalaland on us.
"Babe! How are we going to protect our children against the vagaries of Los Angel-eeeeese?" he asks his wife during the interview, at which point she replied, "I'm going to speak to them in a very posh accent."
The 'Gavin And Stacey' star also admits he refuses to change into a typical Hollywood type with assistants to do, well, everything for him.
"What is the problem with these people?!" he asks. "I mean, how hard is it to make a phone call? I don't understand it! Why would you put a gap in between you and something done quicker?!
'"What are you doing, calling your wife and getting your assistant before your wife? F***ing madness!"
"[There's a] three per cent chance of the show working", he joked. "And that's decreasing as we talk.
"It's definitely in my plan to carry on acting at some point, I've just got this little merry jaunt to go on which is bound to be a disaster and the show will be cancelled and then I'll have to go and get another job."