'Star Wars' fans have been treated to a bumper loads of exciting news, as two new 'Star Wars' projects have been confirmed.
Speaking at Disney's annual shareholder meeting, the company's Chief Exec Bob Iger, confirmed an eighth movie, along with a spin-off, which will be called 'Rogue One'.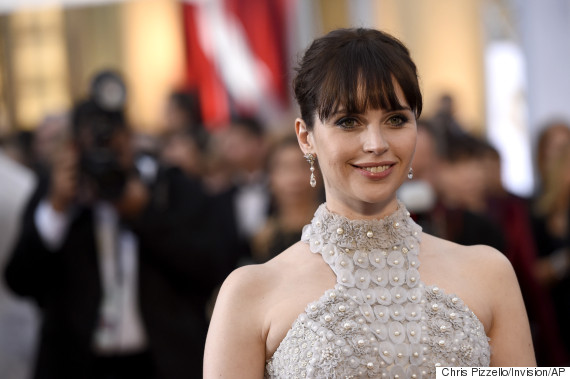 Felicity Jones will star in the spin-off
The eighth 'Star Wars' film is slated for release on 26 May 2017, while the spin-off will come earlier, in December 2016.
'The Theory Of Everything' star Felicity Jones is set to take the lead role in 'Rogue One', and a press release states that the film will explore "the characters and events beyond the core Star Wars saga", reports Sky News.
It is believed that the film is the first in a series of spin-offs, and it will be directed by the British director Gareth Edwards.
'Star Wars: The Force Awakens' is due for release this December, and while director JJ Abrams has been keen to keep plot details under wraps, it's believed that the movie will star the franchise's first female stormtrooper.
There are also huge spoiler rumours lurking around online - seriously, don't click here if you'd rather remain in the dark.
Watch the 'Star Wars: The Force Awakens' trailer below...
LIKE US ON FACEBOOK | FOLLOW US ON TWITTER