United Kingdom Independence Party leader Nigel Farage speaks during a conference in which the party's immigration policy was unveiled on March 4, 2015 in London
Fortunately for fans of the former City trader, research suggests the MEP is on course for victory in Kent, overturning a Conservative majority of nearly 17% in the process.
He wrote: "The consequences of me failing to secure a seat for myself in the Commons would be significant for both myself and the party. It is frankly just not credible for me to continue to lead the party without a Westminster seat. What credibility would Ukip have in the Commons if others had to enunciate party policy in Parliament and the party leader was only allowed in as a guest? Was I supposed to brief Ukip policy from the Westminster Arms? No - if I fail to win South Thanet, it is curtains for me. I will have to step down."
Farage delayed the start of his campaigning in South Thanet after the surprise defections of former Tories Douglas Carswell and Mark Reckless, which sparked by-elections in Clacton and Rochester and Strood. He wrote: "I cannot win this seat on my own. But I think I can win it if I can show that I am part of a big, strong, active local team to support them, that is enthusiastic and capable."
He added: "While we are trying to keep well away from negative campaigning, the flak against me is quite substantial and I suspect it will only get worse the closer we get to the election. The other parties are obsessed with me not winning a Westminster seat and I can only hope that the hits on me will take the heat off the other Ukip target seats."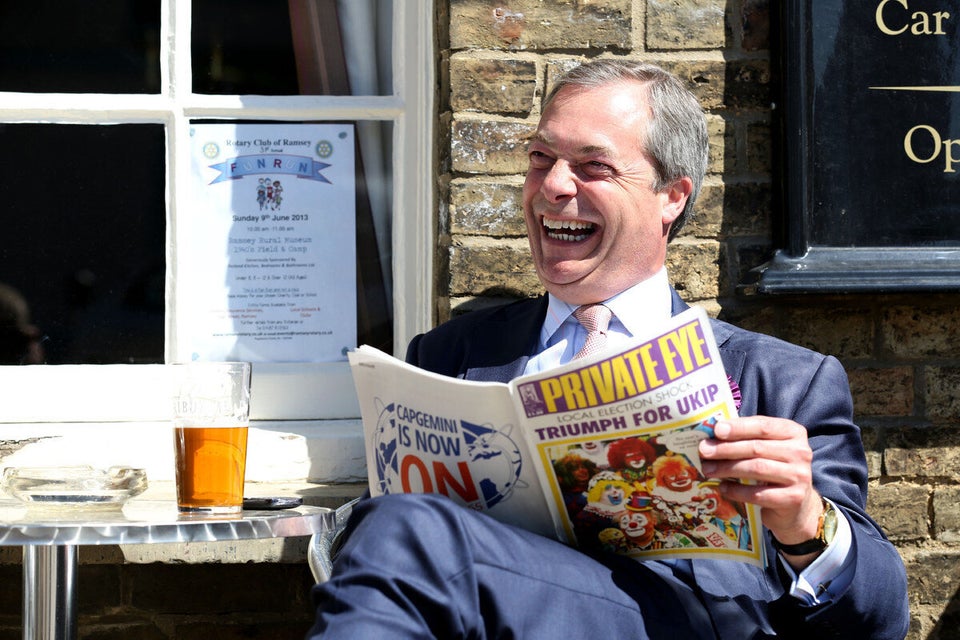 10 photos showing how 'little fun' Nigel Farage has as Ukip leader