Three British teenagers who are believed to have been travelling to Syria were detained by officials in Turkey, police said.
The trio, a man of 19 and two boys aged 17, from north west London, are back in the UK and are being held at a central London police station on suspicion of terrorism offences, Scotland Yard said.
The Met said counter terrorism officers were told on Friday that the two boys had gone missing and were believed to be travelling to Syria. It is believed it was Turkish authorities who alerted police a third man was involved.
Sky News has reported the initials of the three men are GH, MNG, and MA. They are believed to have travelled first to Spain, which some experts have suggested is an indication the men knew they may be followed.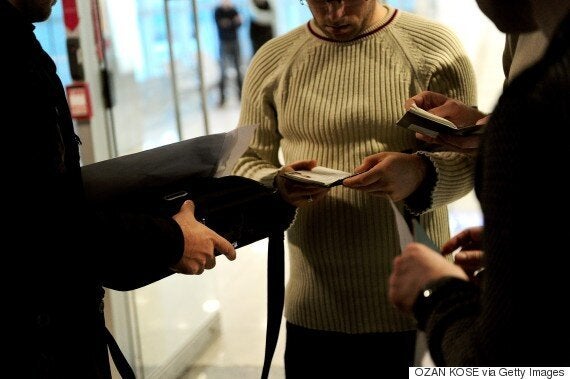 Plainclothes Turkish police officers at the international airport in Istanbul
A Met spokesman said: "Officers alerted the Turkish authorities who were able to intercept all three males, preventing travel to Syria.
"On Saturday, March 14 the three males returned to the UK and at approximately 11.10pm were arrested on suspicion of preparation of terrorist acts contrary to section five of the Terrorism Act 2006.
"All three have been taken to a central London police station, where they remain in custody."
However, Shamima Begum, 15, Amira Abase, also 15, and Kadiza Sultana, 16, who are pupils at Bethnal Green Academy, are now feared to have reached the conflict zone to become so-called "jihadi brides" with Islamic State.
British and Turkish authorities appear to have stepped up their communication. Turkey had claimed it received no information about the missing girls for three days, whereas British officials said they had contacted counterparts within 24 hours.
Scotland Yard was forced to admit that the families had not been informed that a 15-year-old fellow student at the three girls' school had gone to the war-torn country, but rather only that she had gone missing.
The Met admitted police should have communicated more directly with the families, instead of sending letters about the teenager's disappearance home with the girls themselves, who are believed to have hidden them inside their school textbooks.
Police said "with the benefit of hindsight" the letters should have been delivered directly to the families, who have criticised the police for their handling of the investigation.
MP Keith Vaz, chair of the Home Affairs Select Committee, said the latest detention suggests the flow of young people intending to travel to Syria is "on a much larger scale than we envisaged".
"I welcome the action that has been taken by the Turkish authorities," he said. "We need to prevent people going in the first place and that is why parents need to be vigilant but we also need cooperation from the Turkish authorities in order to stop them from going further.
"We need to be vigilant. Clearly this flight of young people to Turkey in order to go to Syria is on a much larger scale than we envisaged."
Concerns about how Turkish authorities dealt with the disappearance of the three missing girls last month, raised by their families, proved how important it is to "act quickly", he added.
Sajda Mughal, director of the JAN Trust which offers workshops to Muslim parents on the dangers of online radicalisation, said: "The detaining of the boys in Istanbul highlights now a more joined up approach of working which is what is required if anyone has left the UK.
"The route to Syria is through Turkey and the case today has shown that the agencies managed to stop them from getting into Syria as they communicated with each other.
"Whilst these cases are coming out in the media and people become aware, this is not enough to tackle the issue of radicalisation.
"What is required is that Muslim homes across the UK must be educated on the issue and online radicalisation to take ownership and so that they can safeguard their children."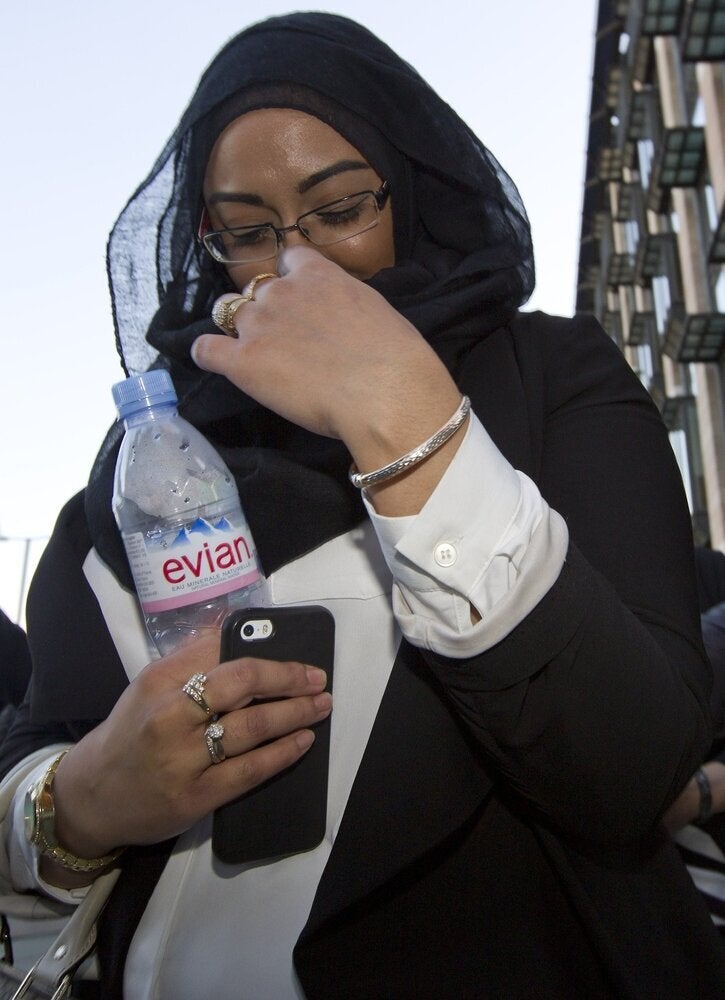 Relatives Of Missing Schoolgirls Give Interview To Scotland Yard
Related