"When I became a mum, I felt a real responsibility to go up to pregnant women and say you're going to be ok," says Jenny Lewis, the photographer behind the One Day Young project and mother to Ruby, 8, and Herb, 6.
"Because all you ever seem to hear about are the things that can go wrong in labour.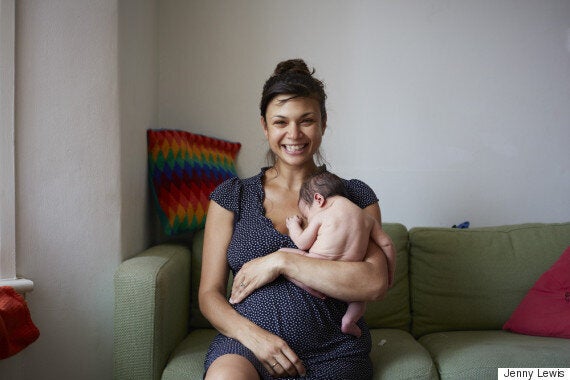 "Before I had my first child, I'd never really heard any positive stories about giving birth," says Lewis. "I thought birth was all about epidurals and hospitals. I didn't really consider that it could be something you enjoyed."
But that all changed when a friend gave Lewis a book about an American midwife called Ina May Gaskin.
"The book was made up of short stories about the women she'd assisted," explains Lewis. "These women were OK; they went with the contractions; they managed to squash the fear. I felt this mental shift in my understanding of what giving birth involved.
"Not many people say, 'You know what? I actually kind of enjoyed giving birth. It was empowering. It was the best I've ever felt.' You never hear that voice, but that voice is out there. That's not to negate the experiences of women who have had a hard time in labour. But those voices need to be balanced with both sides of the story.
"I wanted to be a part of getting this other story out there. A story that people could come across maybe by accident, like I did with Ina May. A story that might just tip the balance and dilute some of the fear.
"I wanted to capture that moment after childbirth and show that women are still themselves. I felt a picture would be more powerful than reassuring words, as you can't disbelieve something you can physically see."
The women featured in the photographs all responded to a post on Jenny's Facebook page, or to leaflets she put up in corner shops and on lampposts around Hackney, asking: 'Anyone want a free picture?'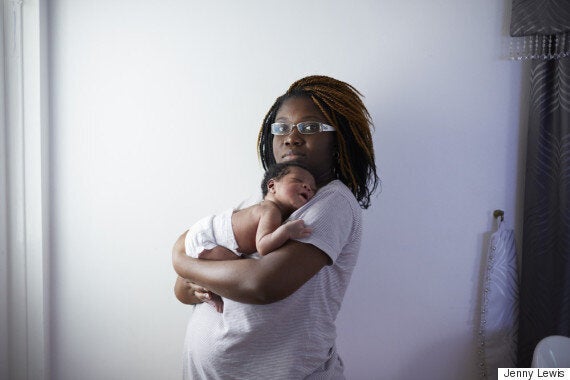 "After the first few shoots I thought, this is really something special," says Jenny. "The chemistry in the room is so amazing. It's crackling with the energy from the woman.
"In that first 24 hours that energy is all encompassing, they're drowning in love and their eyes are bursting with excitement. I wanted to capture that moment before any of the day-to-day worries of their lives crept back in. It's such an honour as a photographer to be able to capture that moment."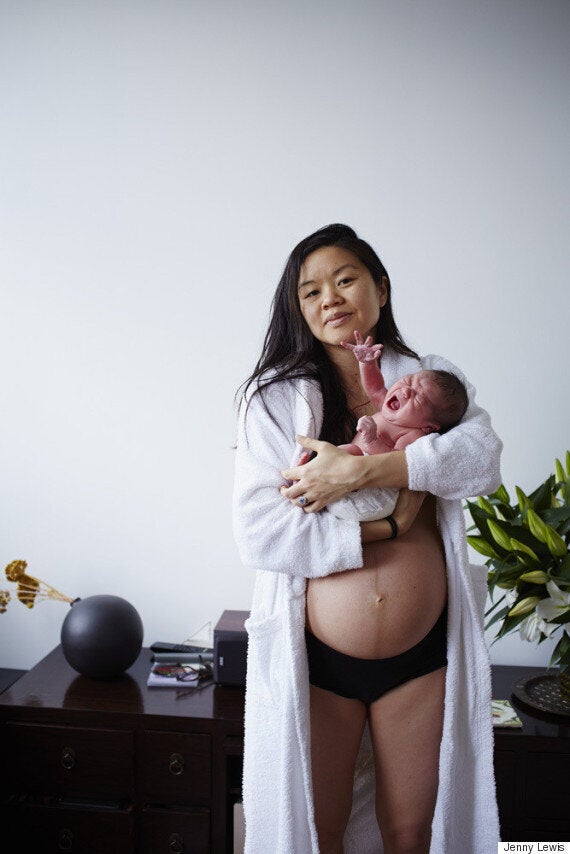 The photos in Jenny's collection feature new mums from many different backgrounds and of many different ages, but one thing they all have in common is their strength.
"In those first 24 hours, it's like this warrior comes out in women," says Jenny. "They gain this inner strength to protect the child and you can see it in the photos.
"They're like those heroic pictures of soldiers on the battlefield or the footballer after the match, still full of the adrenaline of achievement. This moment isn't often captured in women, but what they've just achieved is just as important as that goal or that battle, and that moment deserves to be recorded and celebrated in the public arena."
"It's not just another birth; it's not just another woman. Every single image is their life; it's their story. Everyone's got their struggles, but in that moment they manage to put them all aside and be on a level playing field. Whether I'm shooting someone in a mansion or a hostel, the look in a woman's eyes is pretty much the same, they're proud of themselves."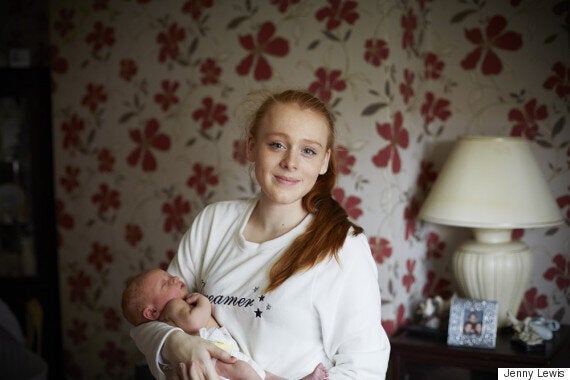 Scroll through the gallery below for more images from the collection: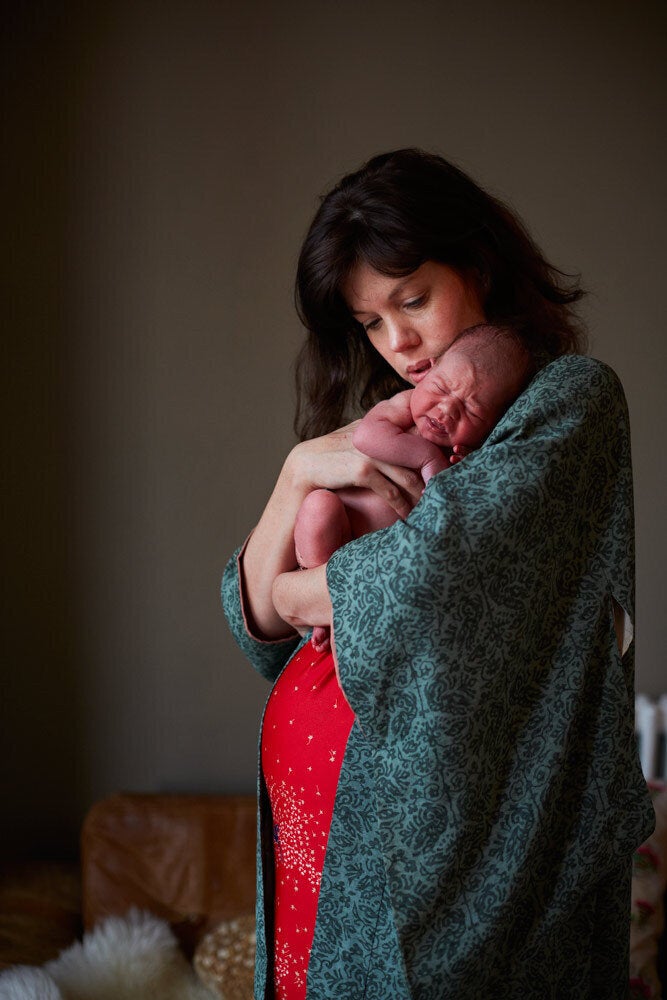 One Day Young
Related