Adrian Grenier believes there' no downside to celebrity, saying it's more important to have access to information than it is to protect his privacy.
"I thought it through going in," the 'Entourage' star tells HuffPostUK of his approach to being in the public eye. "Privacy used to be important, but it seems people prefer to have the option of having information now instead.
"There's no real downside to celebrity. You have to process it going in, and you're never fully prepared. I dealt with it by making my movie ('Teenage Paparazzo'). Documentaries provide an opportunity to explore."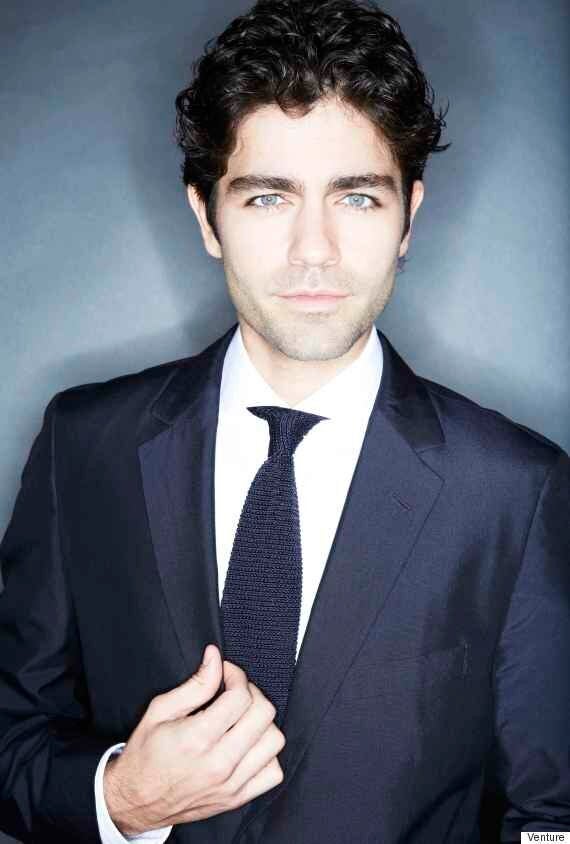 Adrian Grenier is a longtime activist, now focusing his attention on startups and the environment
Adrian, who plays star Vincent Chase in the hit show based on the life of exec producer Mark Wahlberg, shortly to be made into a film, thinks he wasn't ready for life in the limelight before 'Entourage' came along, and subconsciously squandered all his previous chances at success.
He tells HuffPostUK, "I was quite resistant to being in the limelight.
"I think I subconsciously squandered my chances, because I wasn't ready for it until 'Entourage' came along."
Adrian, as much as any other high profile star, has used his celebrity to good ends, although he admits it took him a while to focus, and he even caved in under the pressure initially.
"I was very young, very passionate, very sloppy but I always cared," he remembers. "I was often ineffective, more destructive than helpful.
"I couldn't turn off, and I couldn't process all that hurt and emotion, until I eventually collapsed. I'm happier now doing my little bit."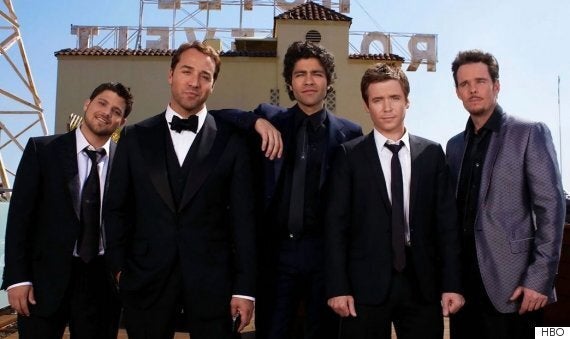 Adrian Grenier and his 'Entourage' co-stars are shortly to hit the big screen
For Adrian, this has meant committing to clean water activism – "the ocean just speaks to me, I've always dived, and it's the source of life, of everything that we need" – and investing in start up companies (SHFT and an EcoHero app). Most recently, he's put his name to the Venture campaign to find the best social entrepeneurs of our generation from across the world, those who combine a vision with the technological smarts to support it.
Adrian will bring his experience as a social entrepreneur and angel investor to the panel of judges who are tasked with awarding a share of a $1m fund amongst the most exciting social enterprises at The Final Pitch event in San Francisco on 24 July in San Francisco.
If he is aspirational, he remains pragmatic.
"The business has to have legs, to be sustainable and powerful," he explains.
"It has to have the vision to move forward, and include business in that vision – be innovative, be prepared to serve the economy the same time as our humanity.
"Business as a whole is in the midst of a global mindshift, working to protect the environment as well as their workforces. We have to think outside the box here, because if we don't try, we're going to regret it."
Speaking to Adrian, it's evident there is much clear water between him and his pleasure-preoccupied hedonist alter ego Vincent Chase – but who's happier?
"We're equally happy I think," he decides. "I think we support each other. He just has better hair."
Adrian Grenier will be on the panel of judges for The Final Pitch Event in San Francisco on 24 July, where The Venture, supported by Chivas Regal, will be awarding a share of a $1m fund amongst the most exciting social enterprise applicants. 16 finalists from as many countries have been selected to take part in the global final based on the viability of their business and the scalability of their impact model.