George Osborne made his final pitch to voters with a handout to savers and first time buyers as he declared Britain could finally "walk tall again" after the years of austerity.
In his final Budget before the May 7 poll, the Chancellor announced a new personal allowance which would mean 95% of all savers savers would pay no tax on their savings.
And he said that he was creating a new help-to-buy ISA which would see the Government add £50 to every £200 first-time buyers put away towards a deposit.
He confirmed tax cuts via a rise in personal allowances, cut beer, cider and spirit duties, and again scrapped the fuel duty rise.
And the Chancellor said the "the sun is starting to shine" as he said the period of austerity would end a year earlier than forecast.
But Labour leader Ed Miliband, responding to the Budget speech, said there had never been such a large gap between the Chancellor's rhetoric and the reality of people's lives.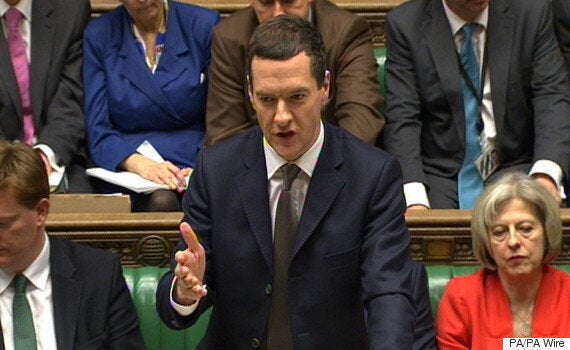 George Osborne delivers his fifth and last budget before the election at Westminster today
He condemned Mr Osborne for failing to mention investment in the NHS or public services.
And he told MPs: "This is a Budget people won't believe from a Government that is not on their side - because of their record, because of their instinct, because of their plans for the future."
But the Chancellor claimed the Government's economic strategy was paying off.
To Tory cheers he announced that he would meet his promise made in 2010 that debt would be falling as share of national income by the end of the parliament.
He said that a combination of lower welfare bills, falling interest rates, and further sales for the bailed out banks meant borrowing was set to fall faster than forecast.
"The hard work and sacrifice of the British people has paid off. The original debt target I set out in my first Budget has been met," he said.
"We will end this parliament with Britain's national debt share falling. The sun is starting to shine - and we are fixing the roof.
"Because the national debt share is falling a year earlier than forecast at the Autumn Statement - the squeeze on public spending ends a year earlier too.
"In the final year of this decade, 2019-20, public spending will grow in line with the growth of the economy.
"We can do that while still running a healthy surplus to bear down on our debt."
In a nod to the May 7 poll, he said Britain was facing a "critical choice" as he highlighted economic successes.
Mr Osborne said the Office for Budget had ticked up its growth forecast for this year - to 2.5% compared to the 2.4% it was predicting at the time of the Autumn Statement in December.
Growth will also be slightly higher next year at 2.3% as against a previous forecast of 2.2%, he said.
He told MPs: "Today, I report on a Britain that is growing, creating jobs and paying its way. We took difficult decisions in the teeth of opposition and it worked - Britain is walking tall again."
He said that after a collapse greater than almost any country five years ago, in the last year the UK has grown faster than any other major advanced economy.
He went on: "Five years ago, millions of people could not find work. Today, I can report: more people have jobs in Britain than ever before.
"Five years ago, living standards were set back years by the Great Recession. Today, the latest projections show that living standards will be higher than when we came to office.
"Five years ago, the deficit was out of control. Today, as a share of national income it is down by more than a half."
And he added: "The critical choice facing the country now is this: do we return to the chaos of the past? Or do we say to the British people, let's go on working through the plan that is delivering for you?"
He said the OBR was predicting that debt as a share of GDP will fall from 80.4% in 2014-15 to 71.6% in 2019-20.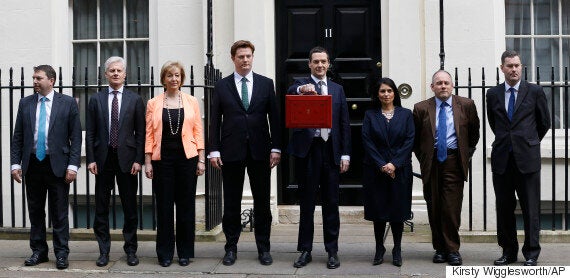 George Osborne holds the dispatch box containing the 2015 budget as he stands with members of the Treasury team outside 11 Downing Street
Mr Osborne said that, under the new personal savings allowance, the first £1,000 earned in interest would be completely tax-free - abolishing savings tax for 17 million people.
"People have already paid tax once on their money when they earn it. They shouldn't have to pay tax a second time when they save it," he said.
"At a stroke we create tax-free banking for almost the entire population."
He said the new help-to-buy ISA would be accompanied by a new "fully flexible ISA" giving savers complete freedom to take money out, and put it back in later in the year, without losing any of their tax-free entitlement.
Together with the plans to allow pensioners to cash in their annuities, he said the Government was conducting a "savings revolution".
As expected, he said the personal tax-free allowance will go up to £10,800 next year, rising to to £11,000 the year after.
And he said that, for the first time in seven years, the higher rate tax threshold would go up by more than inflation, rising from £42,385 this year to £43,300 by 2017-18.
The Chancellor also offered some pre-election cheer for the regions, including a £1.3 billion support package for the North Sea industry, struggling from the impact of falling world oil prices.
He said a provisional agreement had been struck to allow Greater Manchester to keep 100% of the additional growth in local business as part of the Government's drive to build a "Northern powerhouse".
A similar deal was being offered to councils in Cambridge and the surrounding area, while the Midlands would benefit from a £60 million investment in the new energy research accelerator
The South West will get a new rail franchise, bringing new intercity express trains, while Wales would see the Severn Crossing toll rates cut, with the higher band for vans and buses abolished altogether.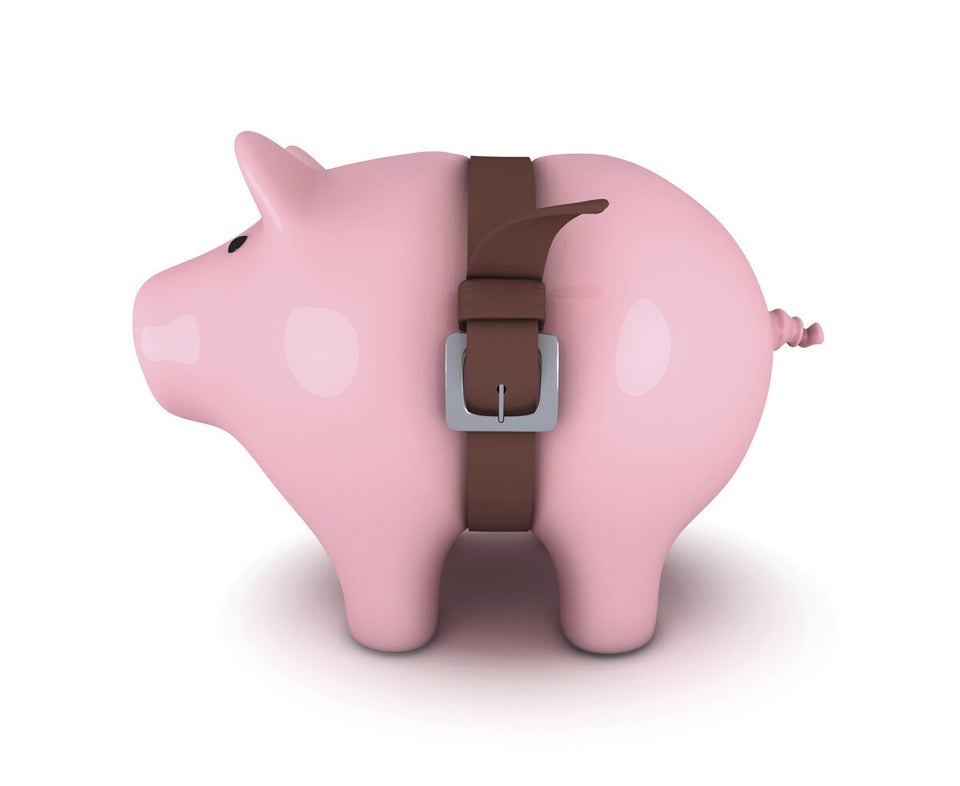 Budget 2015: The Main Points