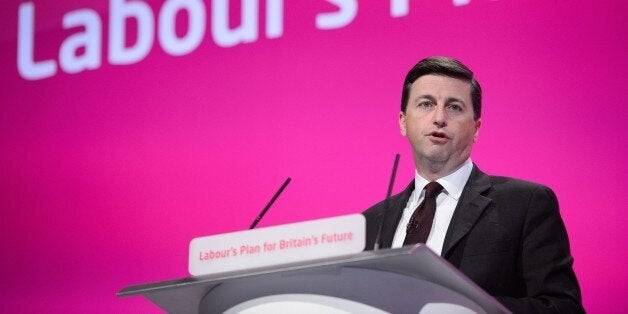 Lies spread on Facebook are making it increasingly hard for politicians to campaign in elections, Labour's general election campaign co-ordinator has warned.
Douglas Alexander said conspiracy theories shared on social media, including during the Scottish independence referendum campaign, were damaging politics in Britain.
"We are confronting increasingly, because of the rise of social media, a politics where people's social media feeds can be an echo chamber for, at best their own opinions and at worst their own prejudices. And that's a tough challenge for all democratic politicians in every party of the UK, and more broadly," he said.
Alexander, who is also shadow foreign secretary, was speaking at a conference in central-London organised by LabourList on Tuesday morning. He told a story of one woman he met in a supermarket in his constituency who believed the independence referendum result was rigged.
He told the audience: "I said, 'Do you mind if I ask where you get your news?' And she said, 'I get if off Facebook every night'. Now, we are used to a politics where we share facts, but diverge on opinion.
"How do we engage in a very rapidly changing media landscape in which facts are not common, actually people have their own fact?"
Following the result of the Scottish independence referendum, disappointed 'Yes' voters used social media to spread unsubstantiated rumours of vote rigging. An online petition calling for a recount was signed by almost 100,000 people.
A YouGov poll commission by Buzzfeed during the referendum campaign found that 26% of Scots thought Mi5 was actively working to stop Scotland voting for independence. A further 20% said that they didn't know if the secret service was deliberately interfering in the democratic process. The research also found that 19% of Scots believe the vote would be rigged.
Alex Salmond was urged to distance the SNP from any suggestion that the UK government had tricked Scottish voters in the referendum.
This video of 'votes being miscounted' was also shared on Facebook and was touted by nationalists as "proof" the referendum was rigged: