It's been a long nine years now since 'The West Wing's President Bartlett flew off into the sunset, signaling the end of what many Wing-nutters are still convinced was the best TV show ever.
This is what happened at their most recent reunion - watch our video above...
It was certainly the most aspirational, depicting a White House full of incredibly bright, beautiful, witty things, determined to use all their waking hours – roughly 22 a day – putting America and the world to rights, when they weren't playing poker, eating pizza, machine-gunning their way through Aaron Sorkin's singular dialogue, and pioneering the art of the 'walk and talk'.
We catch up with what the lead cast members have been doing in the years since…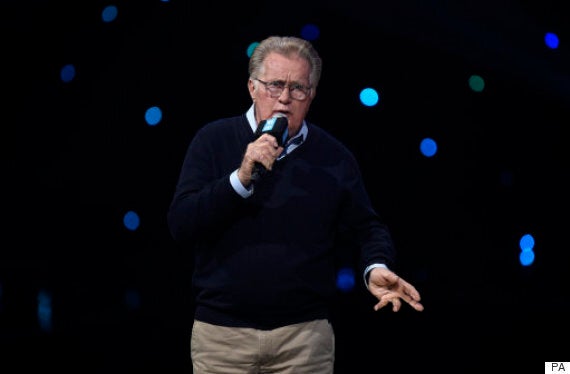 Martin Sheen on stage in London only a fortnight ago, still working hard for social change
THEN: Played the President Jed Bartlett – politically liberal, morally conservative. Former theological student turned Nobel Prize winner. Erudite, compassionate, witty and wise, everything we'd ever want in a leader, just fictional, unfortunately, despite "Bartlett for President" stickers doing the round ahead of Dubya's second term.
NOW: This Hollywood veteran continues to work on diverse projects. Big screen projects include playing Andrew Garfield's benevolent Uncle Ben in the first instalment of the Amazing Spiderman reboot (2012), and starring in his son Emilio's film 'The Way' (2010), about a grieving father's pilgrimage to Santiago de Compostela. He is also the voice of the Illusive Man in video game Mass Effect 2 and 3. 'Stella Days' recently saw him play a Catholic priest, once again playing to the actor's own immersive faith.
The most arrested celebrity in history for protests, Martin Sheen still fights the good fight. He told HuffPostUK recently if he was president himself for a day, "I wouldn't get anything done, but I'd have a good time trying."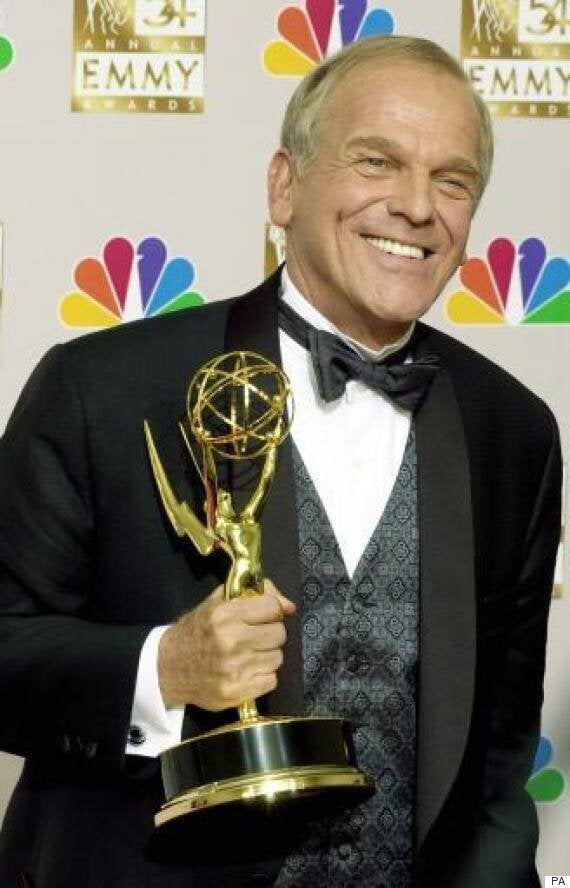 John Spencer's sudden death in 2005 pre-empted his character's death in the final series
THEN: Played Jed Bartlett's Chief of Staff in Seasons 1-6, later his political adviser. Was also his oldest, most loyal friend, his wise counsel, the Jiminy Cricket on his shoulder. Sacrified his personal life to serve the President. Backroom engineer of the administration, and elder statesman of the Democrats. Knew everyone and everything. Was on the road to leadership with Matt Santos in Season 6 until his sudden death from a heart attack.
NOW: Emmy Award-winning John Spencer, whose previous turns included film 'Presumed Innocent' and TV show 'L.A. Law', died suddenly aged 58 in December 2005. His death was later written into the show's final (7th) season, but his castmates remained shocked. Kristin Chenoweth sang at his funeral, and close co-star Bradley Whitford was one of his pallbearers, something he had to repeat on screen a few months later.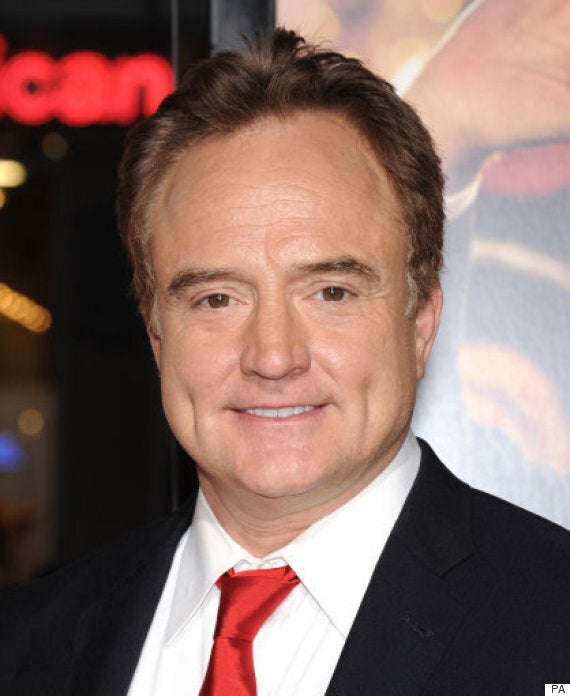 Bradley Whitford remains politically active off-screen
THEN: As Deputy Chief of Staff, Bradley Whitford was the energetic whizz of 'The West Wing's White House – banging the phones to whip party members into line, arguing with Congress, quoting arcane constitutional law and arguing with girlfriend Amy Gardner. He later went on the road to get Matt Santos elected and finally – FINALLY – saw sense and got together with his devoted assistant Donna Moss.
NOW: One of Aaron Sorkin's enduring favourites ('A Few Good Men' previously), Bradley appeared in the writer's short-lived 'Studio 60 on Sunset Strip'. After a stint on Broadway in 'Boeing-Boeing', he starred in Joss Whedon horror 'The Cabin in the Woods' (2012). TV appearances have included 'The Mentalist' and 'Law and Order: Los Angeles' and, most strikingly, as a cross-dressing businessman Mark/Marcy in the Golden Globe-winning drama 'Transparent', opposite Jeffrey Tambor.
Eagle-eyed British viewers will also have spotted him in drama 'Burn Up' (2008).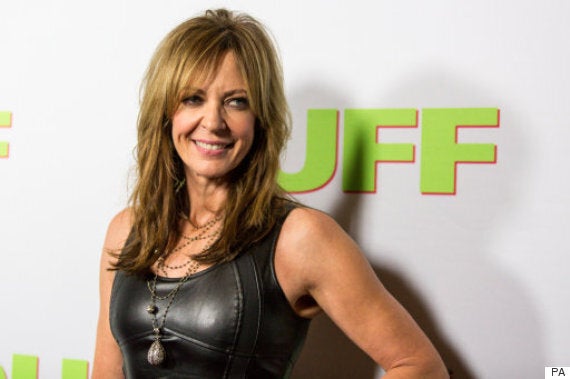 Allison Janney has six Emmy Awards to her name, four for 'The West Wing'
THEN: Won four Emmy Awards for her stunning portrayal of White House Press Secretary CJ Cregg, a burst of self-deprecating but savvy feminity in an otherwise male-run Administration. Later replaced Leo to become the President's right-hand woman.
NOW: Allison Janney has, arguably, worked the hardest of all her castmates to fill the gap left by 'The West Wing'. Made her singing-dancing debut on Broadway in 2009 in '9 to 5'. Has since lent her scene-stealing skills to films 'Hairspray' (2007), 'Juno' (2007), 'The Help' (2011) and 'The Way Way Back' (2013). Since 2013, she's been co-starring with Anna Farris in hit sitcom 'Mom', for which she's bagged a further Emmy to add to her collection. She's also had a recurring role on 'Masters of Sex' drama alongside Michael Sheen – guess what, yet another Emmy Award.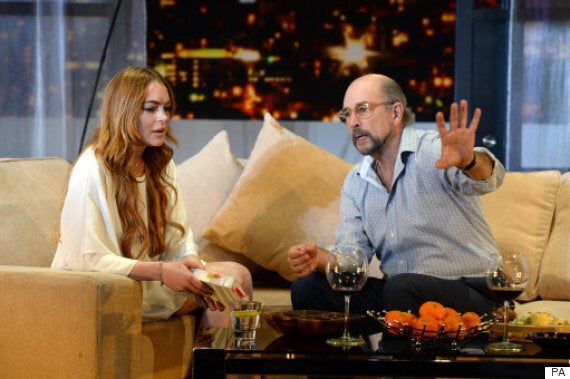 Richard Schiff on stage with Lindsay Lohan for London's West End production of 'Speed The Plow'
Richard Schiff (Toby Ziegler)
THEN: As the White House's incredibly learned Communications Director, Toby was often inspired with great prose, but increasingly troubled by the attention to style over substance. He was later sacked for leaking a military secret, but pardoned by President Bartlett in the final episode.
NOW: Richard Schiff has mostly returned to his theatre roots, appearing both on Broadway and London's West End, where he recently took on the dubious delight of co-starring with Lindsay Lohan in 'Speed the Plow'. On screen, he's turned up in all manner of things, from 'Burn Notice' on TV to 'Made in Dagenham' on screen. He'll soon be appearing in film 'Ted 2'.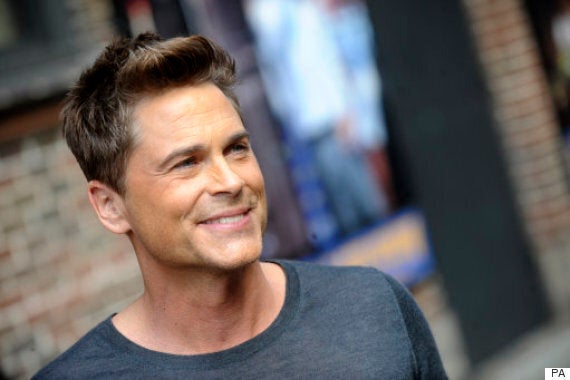 The eternally youthful Rob Lowe
THEN: Played smooth-as-silk but occasionally accident-prone Deputy Communications Director Sam Seaborn. (Exhibit A: "Last night I accidentally slept with a prostitute"). Later left to seek political office in California, before returning for the final couple of episodes.
NOW: Following his successful stint on 'Brothers and Sisters', he's been a hit in 'Californication', with comedy 'The Grinder' on the way. He also stole the show as Liberace's plastic surgeon in 'Behind the Candelabra'. Two books of memoir have been hits, and Rob Lowe continues to be a headline-catcher, whatever he does.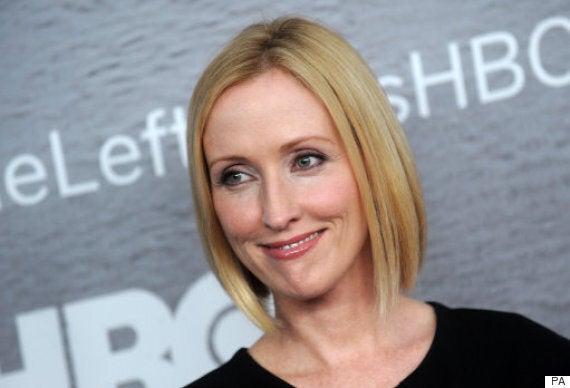 Janel Moloney started as a guest star on the series, but appeared in every episode of Season 1, hence the upgrade
THEN: As Josh Lyman's assistant, Donna's questions became the means by which we viewers could find out what on earth was going on. She later broke away to work on the presidential campaign, something which earned Josh's belated respect and, finally, his affection.
Guest TV roles have kept Janel busy in the years since. She's been in 'Brotherhood', 'House', 'Law and Order' and '30 Rock'. She made her stage debut in 2007.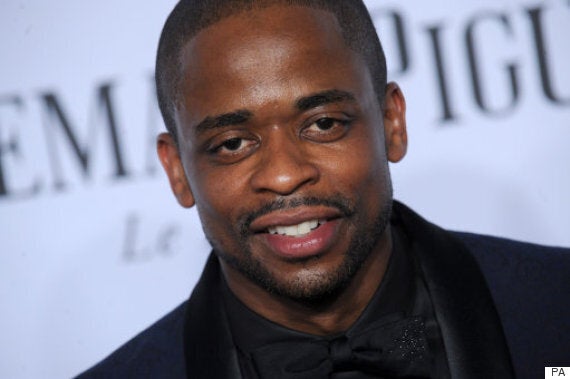 Dule Hill has recently appeared on Broadway
THEN: The President's bodyman, the nearest person to him on a hourly basis, and the one who kept the whole thing machine ticking over. This threw Charlie into the headlines in a major way, firstly when he became the racist target of an assassin, who managed to wound both the President and Josh Lyman, and later when he romanced the Bartletts' daughter Zoe.
NOW: Dulé Hill left the show before the final season, but also returned for the finale. He won plaudits for his role on comedy 'Psych'. Recent appearances on Broadway include 'Stick Fly' and 'After Midnight'.
'The West Wing' Series 1 to 7 available on DVD box set and digital download.
Related