After Sir Elton John called for a boycott of Dolce and Gabbana following their comments about same-sex parenting, you'd think the last thing he'd be spotted with would be a D&G bag.
READ MORE:
So no wonder the singer claimed the pictures of him entering a recording studio in LA with one of the Italian designers' shopping bags in his mitts had been photoshopped.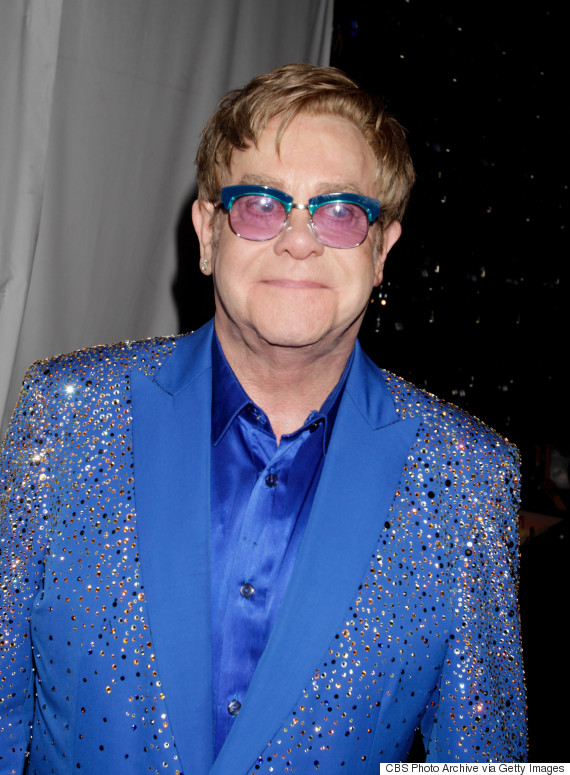 Elton John
After the pictures surfaced on Tuesday, a rep for Elton told the Mirror Online: "This picture has been photoshopped. He was NOT carrying that bag. He was carrying a black brief case."
Phew.
Or maybe not.
Just a few hours later, the rep had a change of heart, admitting that yes, it WAS in fact a D&G bag that Elton was carrying.
"He was carrying a DG bag," the rep told the Mirror. "It seems it was an old bag with food in it had no clothes from DG in it."
The 'it had food in it' disclaimer aside, you've got to ask yourself why on earth Elton chose a D&G bag to carry his packed lunch to the office.
It's not like he wouldn't have had hundreds of other designer shopping bags to chose from under his kitchen sink, surely?
And come to think of it, why was Elton even carrying his own lunch, anyway? Surely he has people to do that for him?
So many questions.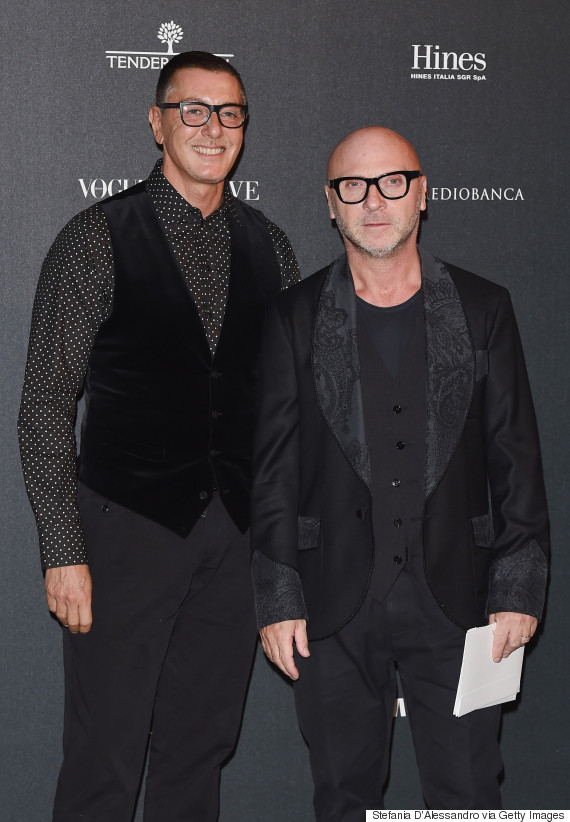 Stefano and Domenico
Elton slammed the Italian design duo and announced he was boycotting their brand on Monday following the pair's controversial comments on same-sex families.
During an interview with the Italian magazine Panorama, the designers stated that they were against gay couples having children, stating: "The only family is the traditional one."
Sir Elton, who has two children with his husband David Furnish, hit back on Instagram, labelling the designers' views "archaic".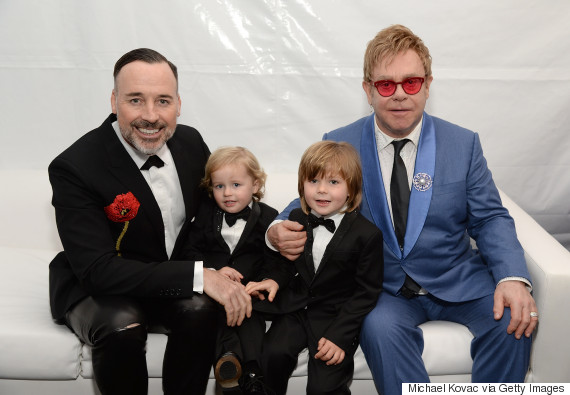 Elton, his husband David, and their two children
"How dare you refer to my beautiful children as 'synthetic'," he wrote. "And shame on you for wagging your judgemental little fingers at IVF - a miracle that has allowed legions of loving people, both straight and gay, to fulfil their dream of having children."
The 67-year-old has since been swamped with support from his showbiz pals.
Victoria Beckham tweeted: "Sending love to Elton David Zachary Elijah & all the beautiful IVF babies."
Ricky Martin, Courtney Love and John Barrowman have also spoken out against the Italian design duo.
FOLLOW BAGGERS BITES ON TWITTER