The colander - humble, intentionally leaky kitchen appliance and strainer of foodstuffs.
But today - 20 March 2015 - the colander came into it's own.
Today, thousands of people took their colanders and used them for a purpose it's (unknown) inventor could never have anticipated.
Other mundane objects like this tray desperately tried to get in on the act.
Hundreds projected the hypnotic pattern onto a sheet of paper.
Seriously, it was riveting...
Even Vanessa Feltz got in on the act. Some people didn't quite get it right though...
And others were thwarted...
But others let nothing stand in their way.
Some colanders went beyond the call of duty, even on a day when so much was already expected.
But generally, confusion reigned...
And to end, check out these two cuties...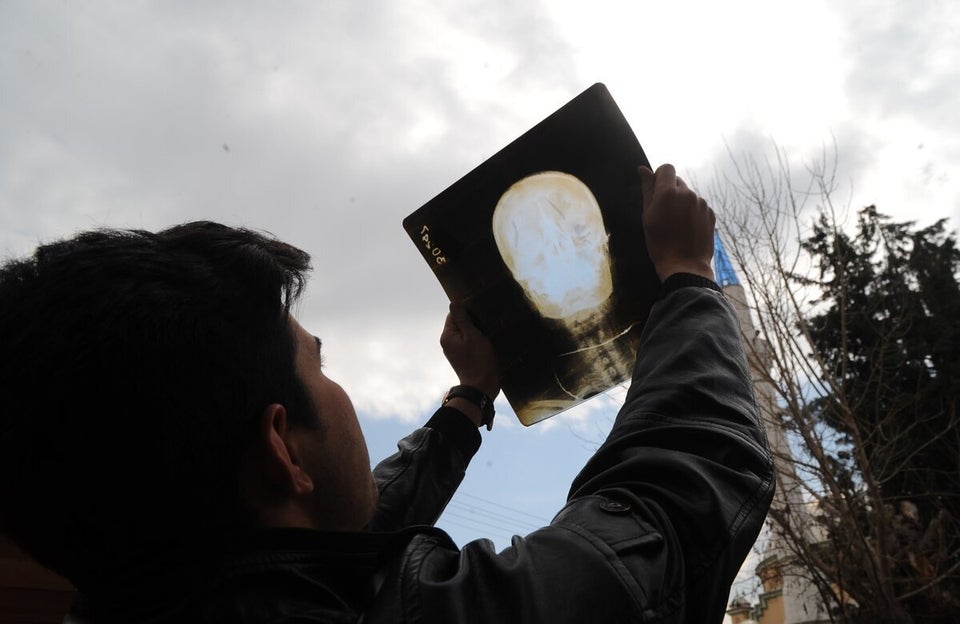 Ways of viewing the solar eclipse