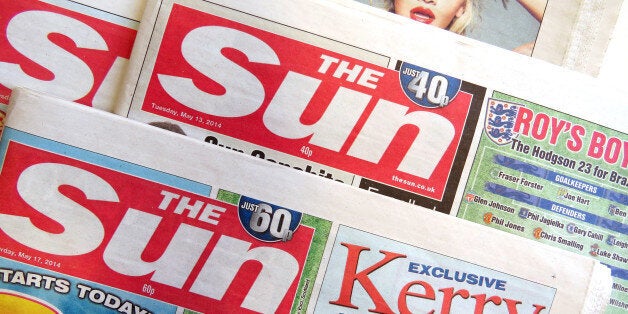 The Met's multimillion-pound Operation Elveden received yet another blow on Friday, as four senior Sun journalists were cleared of paying public officials for scoops, including titbits on the Duke of Cambridge and Prince Harry.
So far, just one News of the World reporter, who cannot be named for legal reasons, has been been found guilty of paying a corrupt official following a trial, as part of the police's investigation into the newspapers' dealings which today was described as a "witch hunt". Former Sun editor Rebekah Brooks was found not guilty of signing off payments to public officials last year.
On Friday, Chief reporter John Kay and royal editor Duncan Larcombe were found not guilty of wrongdoing over their contact with two military sources. The Sun's executive editor Fergus Shanahan and deputy editor Geoff Webster were also cleared over allegations that they signed off payments. Kay, Shanahan and Webster were charged with conspiring with Ministry of Defence official Bettina Jordan-Barber to commit misconduct in a public office between 2004 and 2012.
Jordan-Barber was jailed for 12 months at the Old Bailey in January this year, which can only now be reported. The Sun executive editor Fergus Shanahan
Larcombe appeared tearful as he left the Old Bailey with his arm around his wife who had supported him throughout the trial. He told waiting reporters: "I'm not going to say much but 1,060 days ago eight policemen raided my house at six in the morning. There is no celebration while this witch hunt continues against my colleagues who are still facing the nightmare that I hopefully one day will wake up from."
Asked if he thought charges against other journalists should be dropped, he said: "Of course I think that, but this is all I'm really allowed to say."
After hugging supporters outside court, Shanahan, 60, said: "Obviously I'm very grateful to the jury for taking such time over the verdict. They put an enormous amount of thought into it." While journalists may have "thick skin" and "can look after ourselves", the loved ones had been put under "the most appalling strain for three years", he said.
Kay, 71, said: "It's a great relief that a three-year ordeal is over. I just hope that this result bears fruit for other colleagues in a similar predicament." Asked about his source, Jordan-Barber, he said: "I'm very, very upset that a trusted source of the Sun ended up in jail as a result of betrayal by my own company."
During that time, Kay's "number one military contact" pocketed £100,000 from the Sun for a stream of stories she sold to the tabloid newspaper. Webster also faced a second count of plotting misconduct with a serving officer in the armed forces in November 2010. Larcombe was charged with aiding and abetting former colour sergeant John Hardy, 44, to commit misconduct in a public office.
While he worked as a Sandhurst Royal Military Academy instructor between February 2006 and October 2008, Hardy was paid more than £23,700 for providing Larcombe with information on William and Harry and others on 34 occasions, the court was told.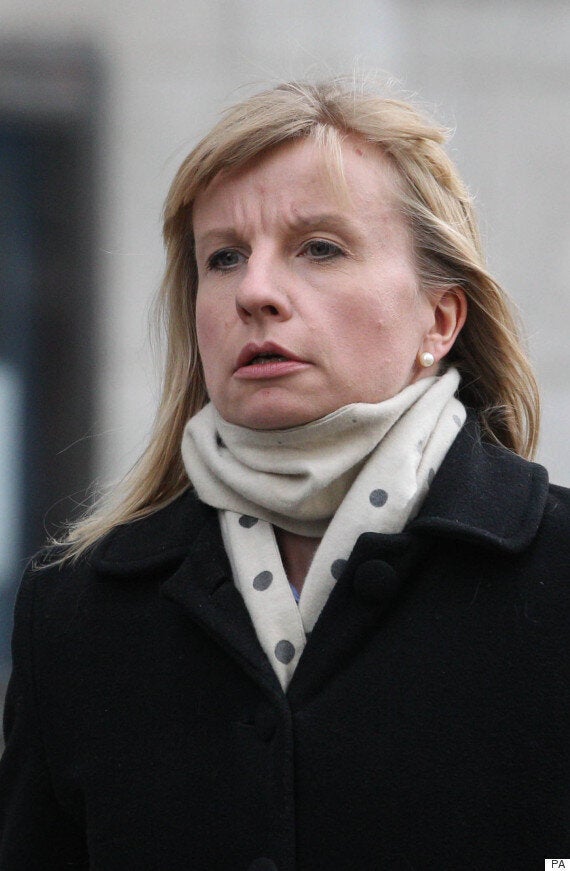 Ministry of Defence employee Bettina Jordan-Barber
The retired officer was found not guilty of misconduct in a public office while his wife Claire, 41, who was accused of collecting tip-off fees for her husband, was cleared of aiding and abetting him.
All the defendants denied the charges against them and the jury deliberated for 48 hours 39 minutes before clearing them. Family of the defendants held hands and wept as the not guilty verdicts were delivered.
At the opening of the trial, prosecutor Michael Parroy QC said the case was all about greed - the greed of public officials prepared to sell stories they got through their work, and a press "greedy for stories".
He said: "Tittle-tattle and gossip about the royal princes, William and Harry, had a special value, as did titbits involving salacious or embarrassing conduct - 'splashes' as they called them - involving the revelation of such things as affairs between serving soldiers or their civilian counterparts; a 'love triangle'."
He said that very often the only "interest" the stories had was "prurient, morbid or banal".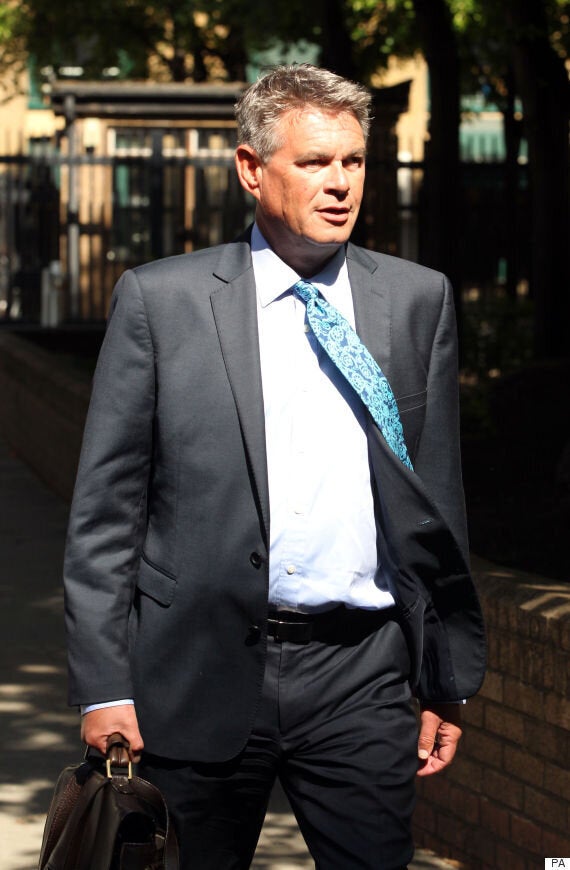 Deputy editor of The Sun Geoff Webster
But in their defence, Kay and Larcombe both insisted they were working in the public interest. When he first met Jordan-Barber, Kay, who still works for the Sun but is no longer chief reporter, stressed he was not interested in "tittle tattle" and said she agreed with him that the Ministry of Defence was "a very secretive department" that would "sit on various stories which it would find embarrassing".
He told jurors: "I think it is a case of paranoia, the thought of seeing bad stories in the media - things like equipment shortage, bullying, security issues, sex scandals and the like."
The court heard that Jordan-Barber had Kay's phone number entered into her mobile under the affectionate nickname "Godfather J".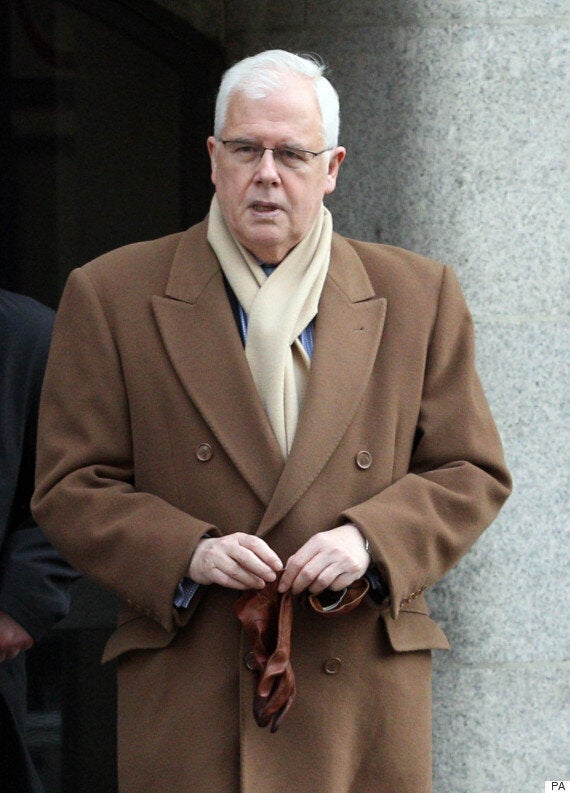 Former Sun chief reporter John Kay
Larcombe told jurors he still felt he had "done nothing wrong", adding: "I still have to be convinced why I'm sitting here."
Asked if he would take any of the stories back or if he considered they were in the public interest, Larcombe said: "As you can imagine, I have probably spent quite a long time looking through those stories in the last three years and I would stand by every single one. There's not one I would change."
Hardy was allegedly paid £4,000 for a picture of Prince William dressed up for a party in a bikini, but the retired officer, who was in Australia at the time, told jurors that it never even existed.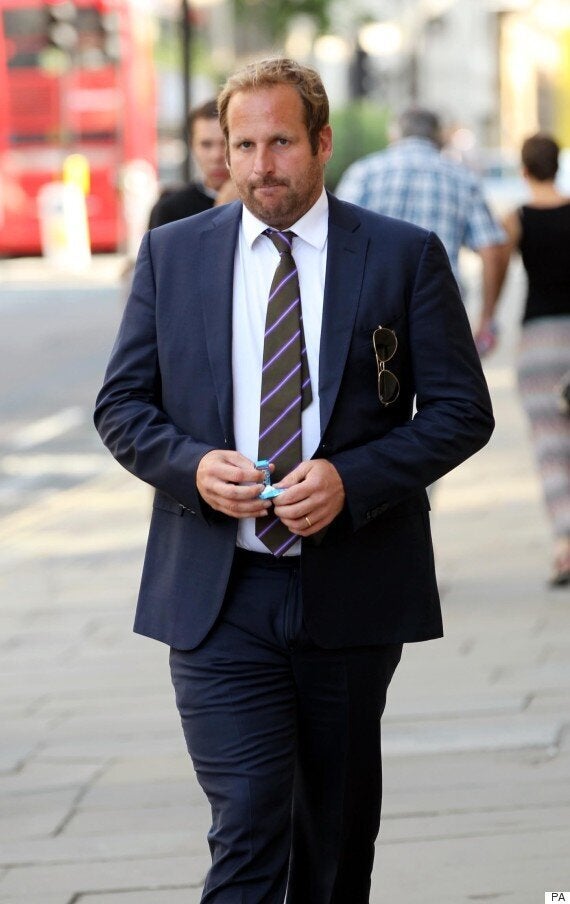 Royal editor for The Sun newspaper Duncan Larcombe
After discussions with royal aides, the Sun eventually ran a story with a mocked-up image alongside the headline "Willy in a Bikini", the court heard. Shanahan declined to give evidence but Webster told jurors he had no idea that the person Kay referred to in emails as his "number one military contact" was a public official when he signed off his requests for her payment.
He insisted: "You just wouldn't quiz a reporter, never, not a chief reporter, on his stories. It was just not done."
His lawyer Geoffrey Cox QC added that Jordan-Barber might as well have been an army wife passing on "pillow talk" from her husband, for all he knew.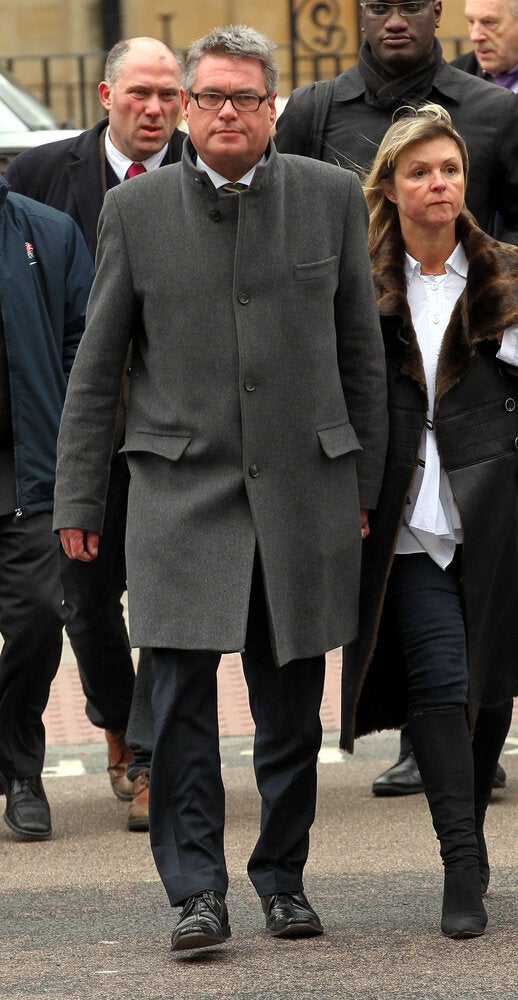 Sun Journalists Not Guilty Of Paying Officials For Prince Harry, Defence Ministry Scoops
Popular in the Community