Archaeologists in Argentina believe they have stumbled upon the ruins of a secret jungle lair built for Nazi leaders of the Third Reich in case they needed to flee Germany after World War II.
A series of stone ruins located in the Teyu Cuare provincial park in the north of the country on its border with Paraguay were discovered after researchers hacked their way through the undergrowth with machetes, Argentinian newspaper Clarin reports.
German coins from the late 1930s were found within the remains, as was a fragment of Meissen porcelain engraved with "Made in Germany" and swastikas were daubed on the walls.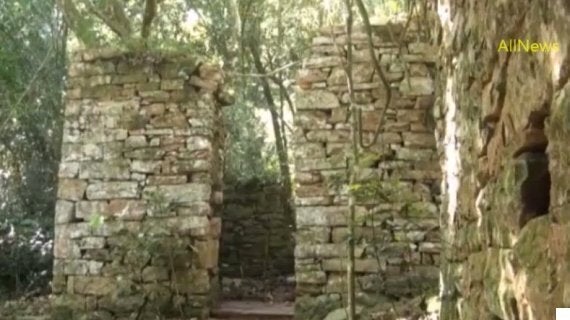 The buildings were accessible only by hacking through thick vines
Daniel Schavelzon, lead researcher with the University of Buenos Aires, told Clarin: "Apparently, halfway through the Second World War, the Nazis had a secret project of building shelters for top leaders in the event of defeat – inaccessible sites, in the middle of deserts, in the mountains, on a cliff or in the middle of the jungle like this.
"This site also has the bonus of allowing inhabitants to be in Paraguay in less than ten minutes. It's a protected, defendable site where they could live quietly."
As the Washington Post notes: "Argentina is now where myths, rumours and historical facts of that time collide. The stories say Nazis arrived by rubber dinghies off of the coast of Patagonia, bedraggled from the long journey. The stories say crates of Nazi gold hit the beaches, then vanished into the foggy Andes Mountains.
"The stories say Hitler himself found new life in an Argentine idyll, 'doddering peacefully in the Andean foothills, attended by faithful Nazi servants'."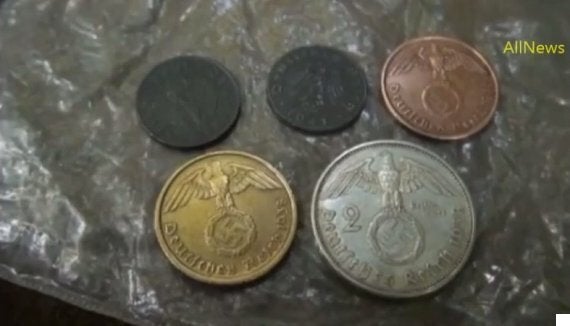 German coins and fragments of pottery (below) made there were among the discoveries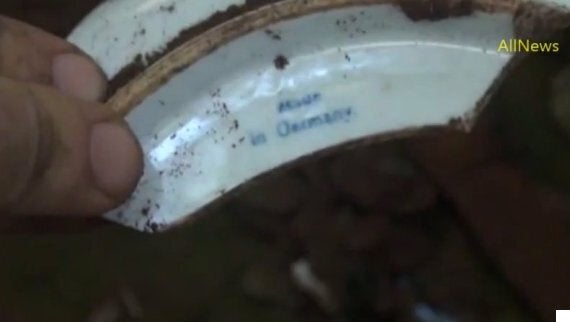 Among those to seek refuge there were Joseph Mengele, a doctor who conducted cruel experiments on twins and dwarves at the Auschwitz concentration camp and killed children with lethal injections.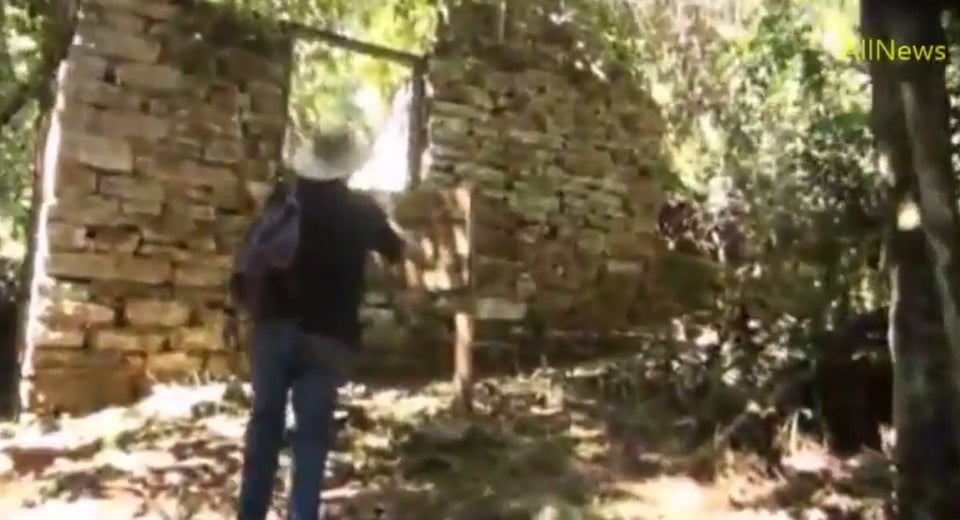 Nazi lair
Known as 'the Angel of Death', Mengele selected prisoners who would be subjected to his experiments and sent others straight to their death in gas chambers.
Nazi mastermind Adolf Eichmann also fled to the country – thought he was kidnapped by Israeli agents in 1960, spirited to Israel, tried and executed.
In 2000 Argentinian President Fernando de la Rua issued a formal apology for the country's role in harbouring Nazi war criminals.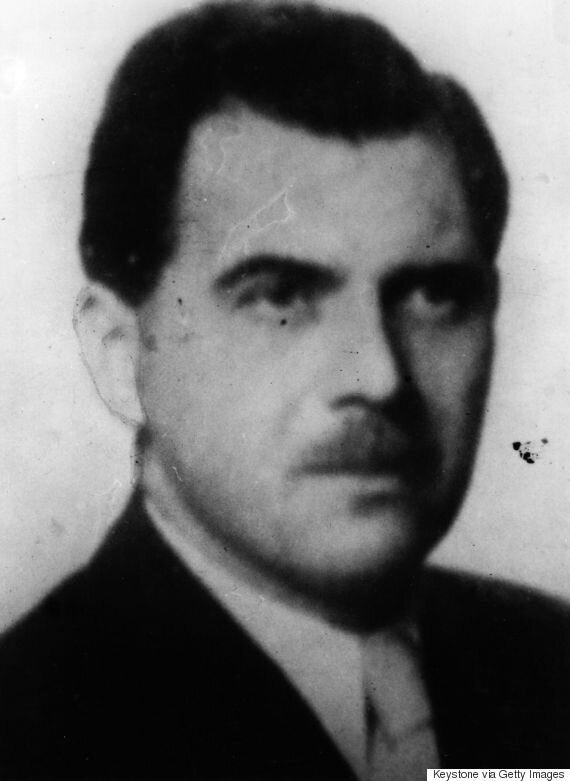 Argentina was seen as something of a haven to leaders of the Third Reich, with 'Angel of Death' Joseph Mengele seeking refuge there