A teenager with cystic fibrosis who wanted to be euthanised to end her suffering has changed her mind following an outpouring of public support.
Valentina Maureira, from Chile, hit headlines around the world after making a video pleading with the Chilean president to grant the 14-year-old permission to end her life.
"I urgently request to speak to the president because I'm tired of living with this illness," said the teenager, whose older brother died at age 6 from the same disease. "I want her approval so I can get a shot that will make me sleep forever."
Cystic fibrosis damages multiple organs, especially the lungs, by causing recurrent infections that damage tissue. Valentina said she was frustrated by the lack of options and by how the disease had hurt her quality of life.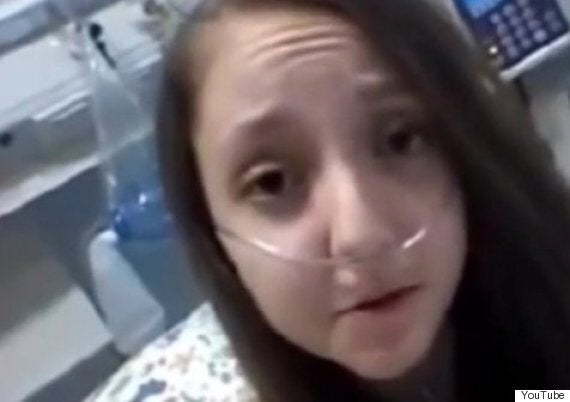 A still from Valentina's YouTube plea.
President Michelle Bachelet denied Valentina's request as it was against Chilean law, but was "overcome by emotion" following the teenager's plea.
However, Valentina has been inundated with public support since posting her video. Her father Fredy told AP his daughter was especially moved by a visit from an Argentine family whose children also have the incurable illness, and was given hope by meeting a patient who had survived beyond the age of 20.
Valentina told the El Mercurio newspaper that "there are people who have led me to change my way of thinking."