If you haven't yet come across the gorgeous human being that is Winnie Harlow, then let us fill you in.
The model, who has vitiligo - a pigmentation condition that causes white patches to form on her skin - starred as a contestant on America's Top Model, which propelled her into the limelight.
She has since starred in a Diesel advert and has walked the catwalks for the likes of Ashish and Desigual.
To add to her impressive fashion résumé, Harlow has also picked up an award at Gala magazine's Spa Awards 2015 and in doing so has kickstarted a major shift in the beauty industry - one that favours uniqueness over typical beauty norms.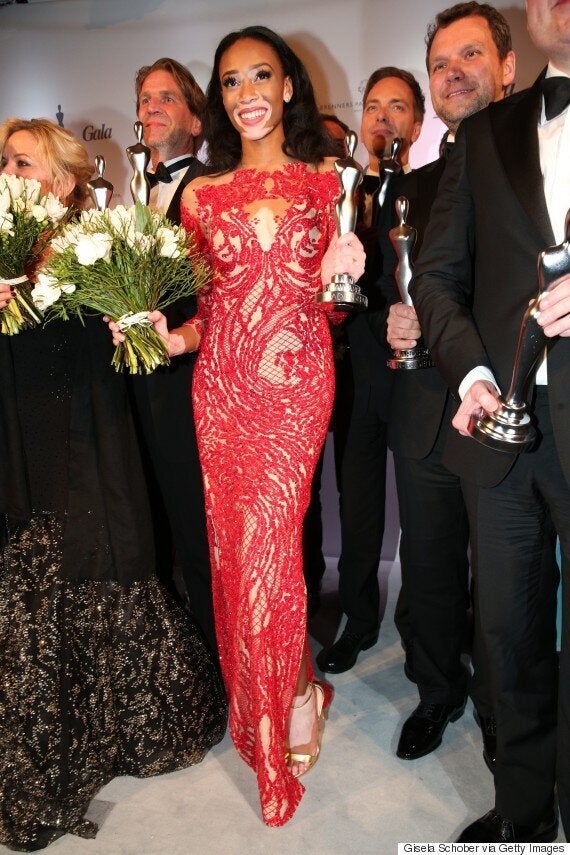 Changing the face of beauty standards across the world, Harlow is as unique a model as you can get. She's fought hard to get where she is.
And now, the fashion world is sitting up and taking note.
The model wore a stunning red, floor-length lace gown to collect her award and told AFP New York: "It's an amazing honour. The fact that people recognise what I'm fighting makes my success even more valuable."
But it hasn't always been an easy ride for the 20-year-old model, who was bullied at school because of her skin condition.
"When I got older, it got harder because when kids get older they get meaner, so I went through a lot of bullying and people calling me like zebra or cow. It was really hard growing up," she said.
Harlow added that she believes things have now worked out in her favour because she accepts her originality: "I loved myself. And with that, opportunities start to fall into my lap. And I thank God for all of them."
Now, Harlow's unique looks have won her praise and support from many.
Speaking after the awards ceremony, she said: "Even the top models right now have a lot of personality and I feel like that's what people are looking for, you know, something they can relate to, a real person.
"I feel like the industry is very much opening up and widening their eyes," she added.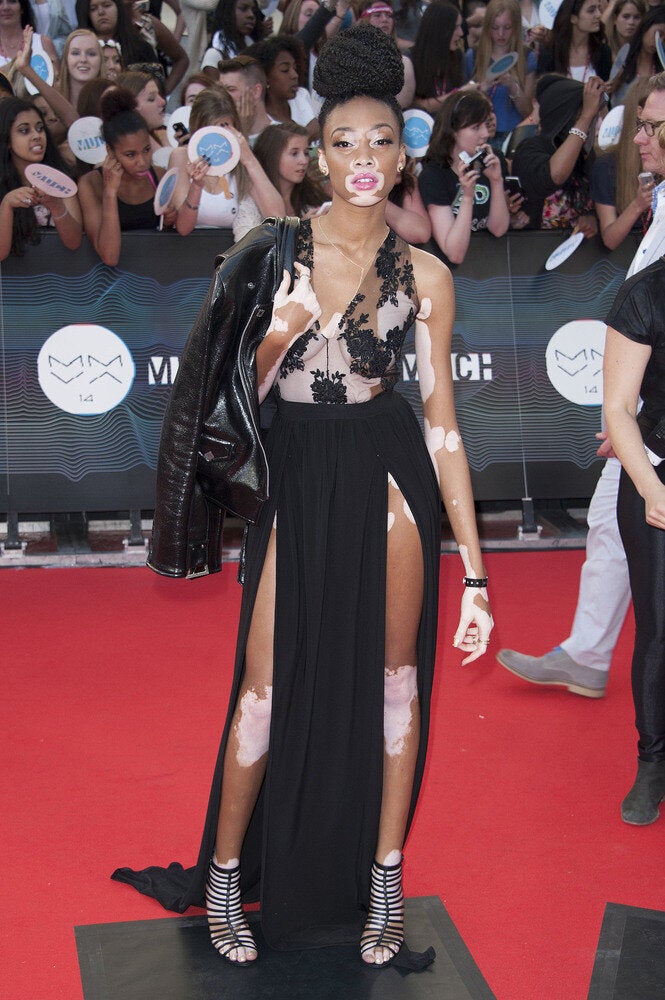 Winnie Harlow