A local reporter got much more than he bargained for while broadcasting live from a museum on Monday.
Bob Barnard of FOX News 5 was filming a live segment at a Washington DC museum when a huge moth landed on his ear and started to lay eggs.
The African Moon Moth fluttered onto the news reporter's ear during the piece in honour of Museum Week.
The insect was on Barnard's ear for most of the broadcast, flapping its wings before flying off - but leaving two little deposits behind.
Barnard joked that the moth was "mating" with his earlobe, and it turned out he wasn't far off.
The African Moon Moth can grow up to 12cm but only lives for a few days as an adult.
The piece was filmed at DC's Smithsonian's National Museum of Natural History.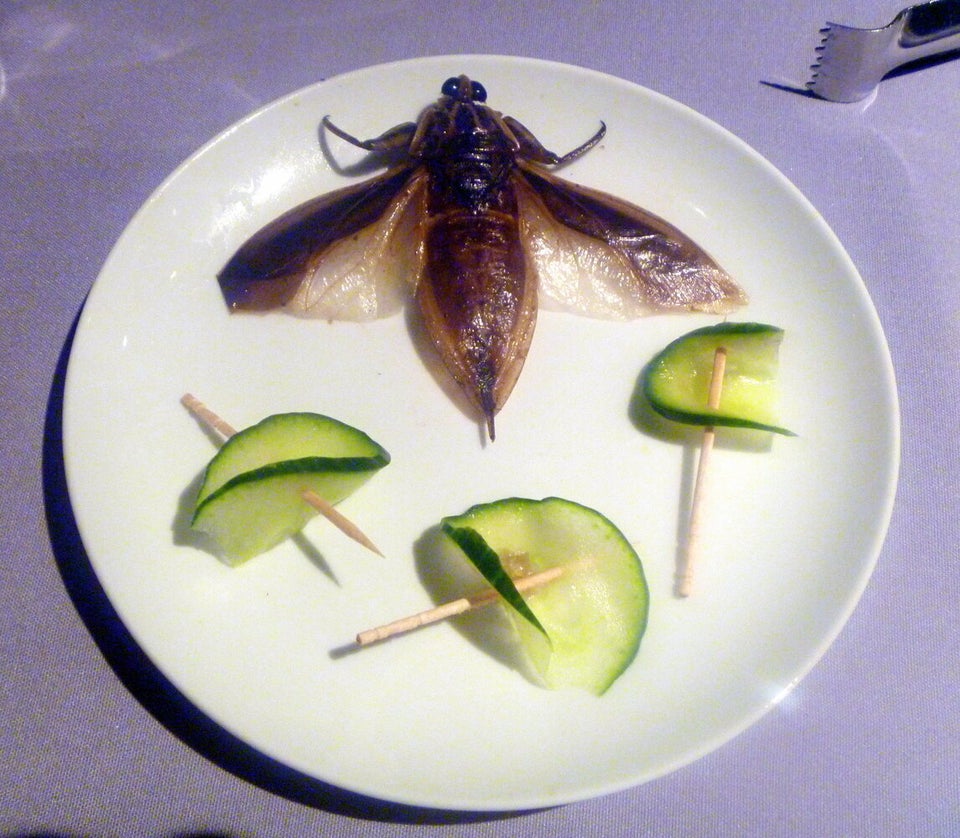 12 Insect Dishes You Should Try Before You Die