David Beckham has been photographed displaying his ever-growing tattoo collection in Miami.
SEE MORE:
The footballer was snapped on Tuesday afternoon looking over his balcony in Miami, wearing a pair of red shorts with his extensive body art on display.
And while we're finding it difficult to imagine a scenario where we'd ever turn down the opportunity for a gander at Becks with his top off, we must admit we're not totally sold on his t-shirt-as-headwear approach.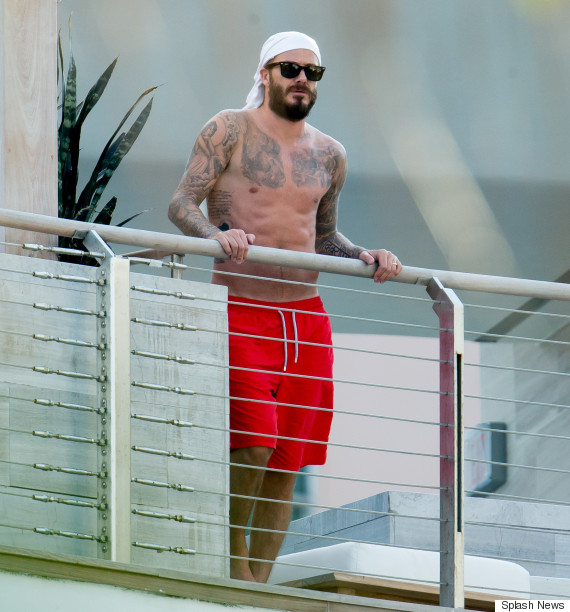 David Beckham
We appreciate that David has always been one to take fashion risks (who could forget that sarong, after all?), but if he's going to be whipping his top off, we recommend in future he takes it all the way off, rather than pulling it over his head and then leaving it there.
Still, we can't deny that he's looking good, even if he does appear to have confused his t-shirt for a hat. Good beard too.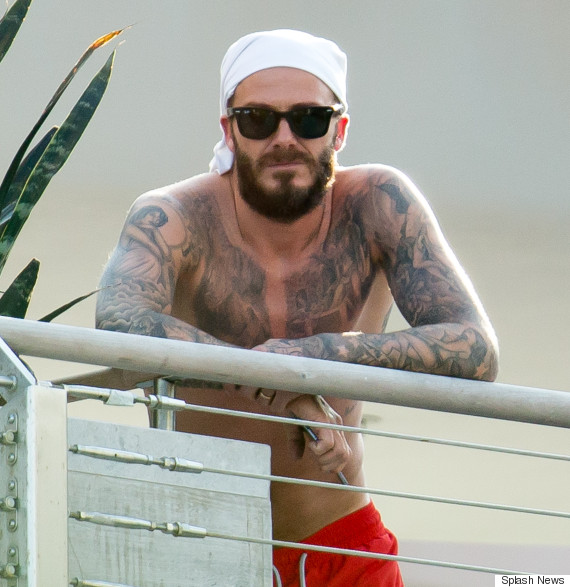 Impressive beard, Becks
Clearly we aren't the only ones who think so, after Susanna Reid looked as though she'd fallen under the Beckham spell when he put in an appearance on 'Good Morning Britain' last month.
It's not all lounging in the sun with a t-shirt on his head while David is in Miami, though, with reports claiming he's hoping to launch a new football team in the southeastern city, with a source telling The Guardian earlier this month: "Things are progressing in Miami, and we are very much on track in our plans.
"David Beckham is very positive about the future of the club and he continues to enjoy incredible support from the people in Miami.
"Right now, our focus is on identifying the location for a purpose-built stadium that will be the team's permanent home."
LIKE US ON FACEBOOK | FOLLOW US ON TWITTER