Former Arsenal player Thierry Henry donned a dubious wig and specs to disguise himself as a teacher so he could surprise a Welsh student live on Sky Sports News.
Henry sauntered into the classroom and announced "hello I'm your new teacher" to shocked students at Pen-Y-Dre High School in Merthyr Tydfil.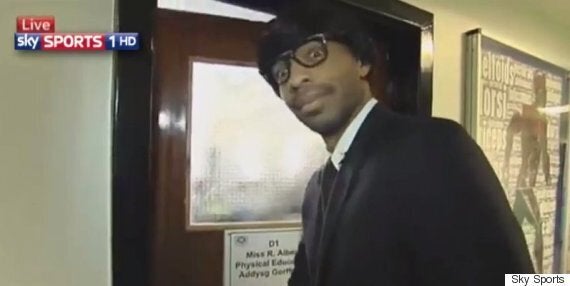 Thierry prepares to enter the classroom in his undercover garb
After admitting of course he wasn't their teacher, he then told the class they were live on TV and he had an award to present to teen Emma Morgan.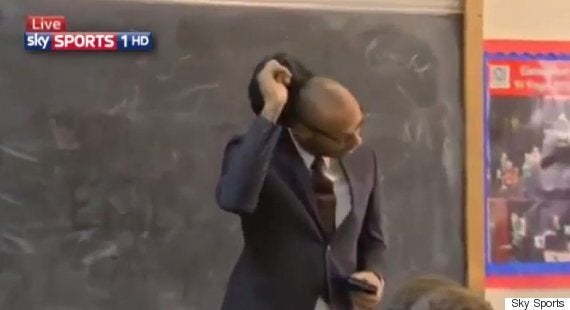 "Quiet," he sternly chided the class, before erupting into a smile and admitting, "I've always wanted to say that."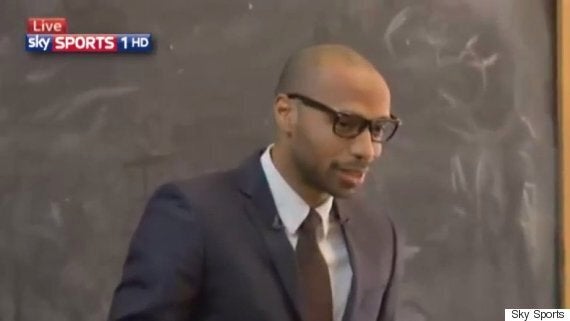 With her mouth agape, Emma was told she had won the Sky Sports Living for Sport Student of the Year award for Wales - which celebrates the skills learnt through sport.
An overall winner, chosen from the England, Scotland, Northern Ireland, Wales and the Republic of Ireland winners will be announced on Sunday.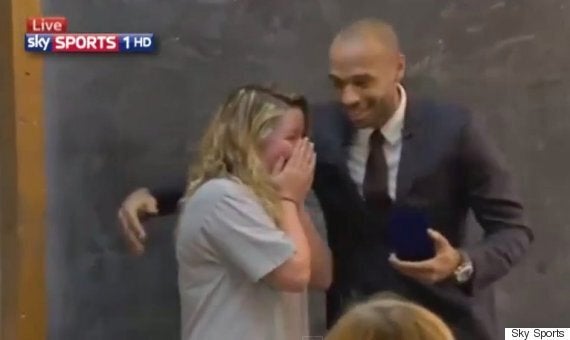 "Emma is a fantastic example of the effect Sky Sports Living for Sport can have on young people and I'm delighted to present her with the Student of the Year award for Wales," the footballing star said.
"The life skills learned through sport can be applied to all areas of life and Emma managed to turn her life around and reach her potential since being involved in Sky Sports Living for Sport. She's a deserving winner."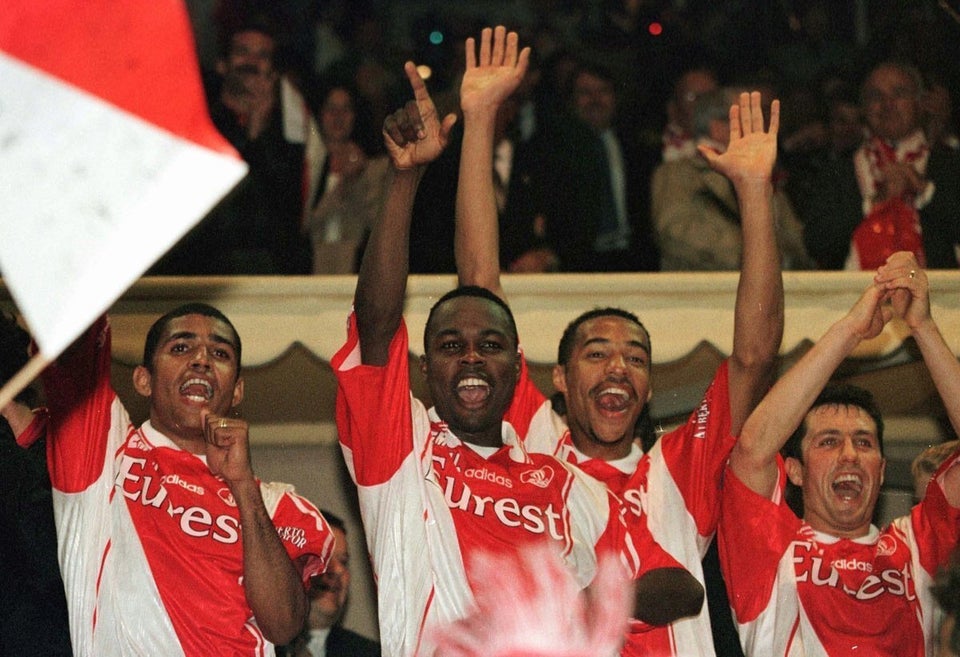 Thierry Henry Career
Related