Russell was on the sofa to promote his latest movie 'The Water Diviner', but somehow the conversation took a flirty turn.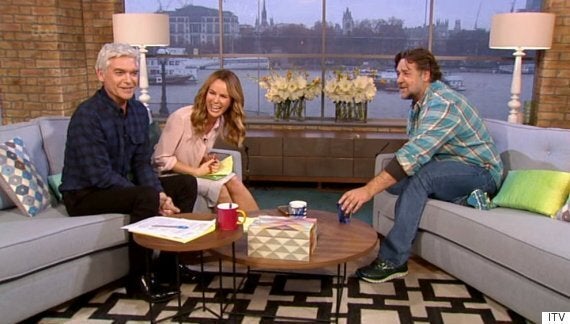 Phillip and Russell were both left blushing
Phillip Schofield and Amanda were quizzing the New Zealand-born actor when talk turned to yoga.
Following Russell's description of the bootcamp he sends his actors to, Amanda chimed in, "I wanna join your boot camp!" and Russell didn't hesitate in declaring that the presenter could "join anytime".
"Oooooh yes! I've got some yoga moves you can do in heels," he replied, when the 'Britain's Got Talent' judge asked if she could wear stilettos.
In a move that would make Susanna Reid proud, Amanda then went on to cheekily ask: "OK, shall we do a downward dog later?"
We've previously seen similarly flirty behaviour a number of times on ITV, and 'Good Morning Britain' presenter Susanna is well-known for getting a flirty question or two in during interviews.
Watch Russell's full 'This Morning' interview here.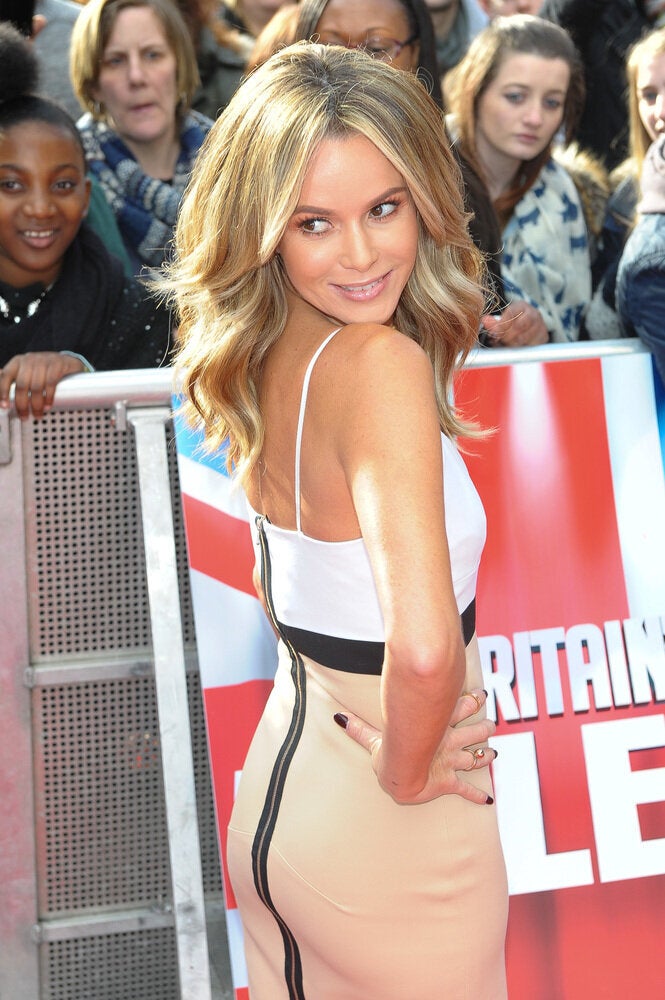 Amanda Holden 100 Sexiest
Popular in the Community