Professor Robert Bor, who is also a former pilot, said that while many people take their own lives, if a pilot crashes a plane with a large number of people on board they are aiming to send "a different kind of message."
Speaking to BBC Radio 4's Today programme, Bor speculated Lubitz "may may have had some sort of anger towards his employer" or "perhaps there was a passenger on the plane to whom he was related in some kind of way".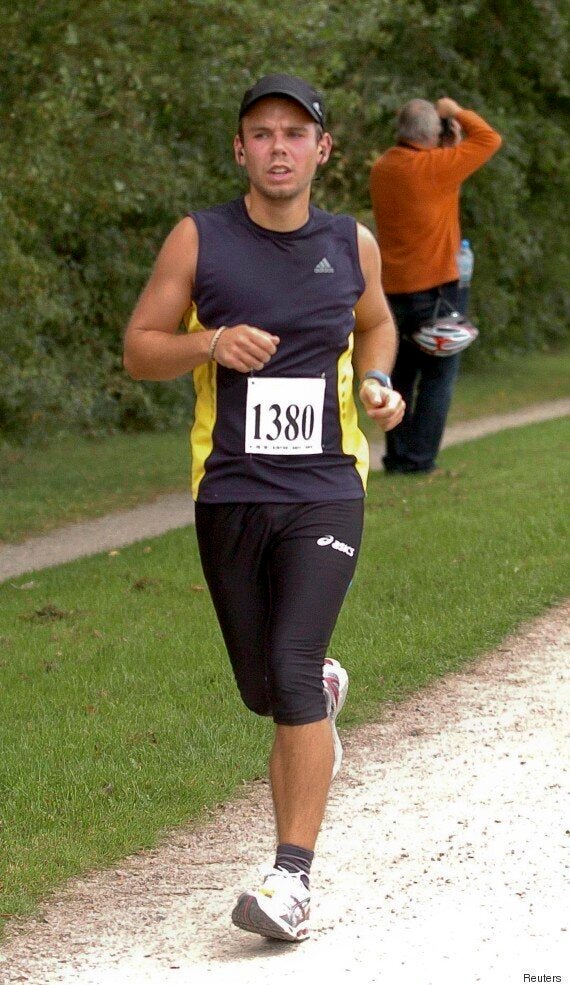 Lubitz was "breathing normally" as he crashed plane
The professor warned that, if Lubitz had indeed planned in advance to plough the plane into the remote mountains, he could have gone to "great lengths" to hide his intentions.
Asked if it was clinically possible for someone's brain to simply "go into meltdown" during a flight, Bor said "It is, and I suppose we could say that of the general population, but of course it is incredibly rare."
Bor, Professor of Clinical Psychology at Royal Free Hampstead NHS Trust, explained that police my now conduct what he called a "psychological autopsy" of Lubitz, to determine his mental state as there is no physical body to examine.
"This person would have left footprints in his psychological life which are likely to point to what they may have been experiencing." Police will look at emails, texts and financial records and interview all those Lubitz would have related to. They will also check health records and whether Lubitz had been accessing and psychological help outside of the aviation system that would have been unknown to his employer.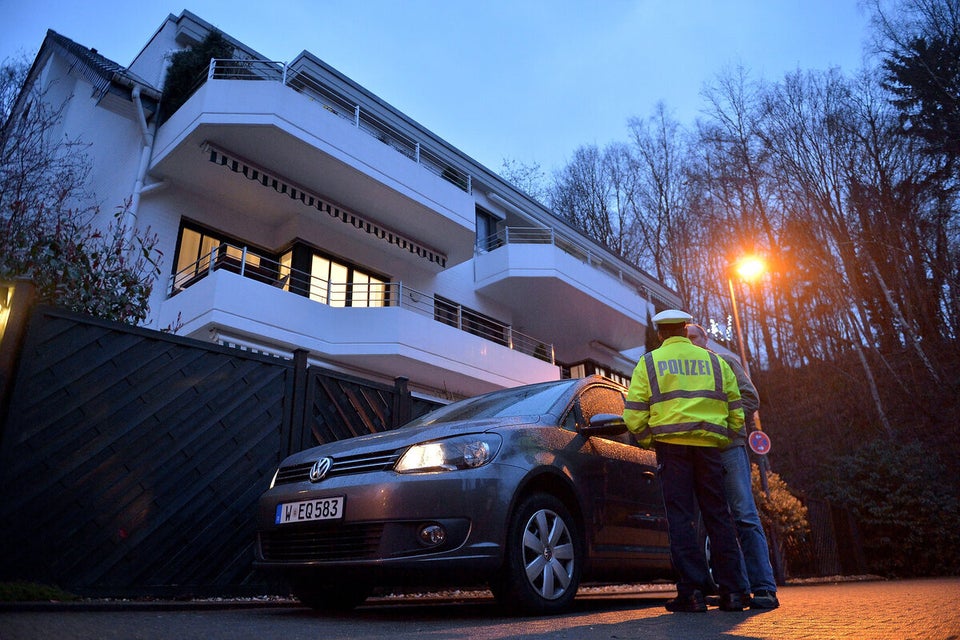 Andreas Lubitz: Police Investigate Role Of Germanwings Co-Pilot
But he warned that most pilots who do what Lubitz appears to have done "are likely to go to great lengths to conceal their true intentions" and leave few footprints behind.
He added that pilots are often highly attuned to each other's mental states: "Part of their training involves watching each other and understanding each other." The cockpit is an "intimate" space where the two look out for each other, he said.
"Each [case like Lubitz's] is unique and specific and perhaps the most compelling lessons from all of this is that we can't always predict when these things we are going to happen."
Bor emphasised that plane travel was "incredibly safe" - perhaps one of the safest modes of transport.
He said that psychological tests for pilots have become more rigorous in recent years and there have been: "moves to improve pilot selection, monitoring and health checks". The situation has improved, he said, but it is still not "100% foolproof."
Many airlines have announced they will introduce a policy to have two people in a plane's cockpit at all times, after it emerged that Lubitz locked his captain out of the cockpit when he left, and then sent the aircraft into its fatal descent while the captain tried to smash the door down.
But Bor cautioned that introducing a third pilot would have heavy financial implications, and could be "prohibitively expensive" while having a cabin crew member replace a pilot when they leave the cockpit could lead to the door being opened more often, providing an increased opportunity for terrorist to access the controls.
A senior psychologist from Oxford University said the actions of the Germanwings co-pilot are a mystery.
Dr Jennifer Wild, a trauma psychologist and senior research fellow at Oxford University, is quoted by ITV news as saying: "I was really struck by how calmly he was reported to be behaving as he purposely caused the plane to crash.
"The degree of calm he exhibited suggests that he was planning to do this and in his head was executing his own plan. It's disturbing."
Germanwings and its parent airline Lufthansa are facing questions over what they knew about the mental state of the co-pilot.
Lubitz had reportedly been battling mental health and Lufthansa chief executive Carsten Spohr admitted Lubitz had taken a long break in his pilot training.
France's prime minister has called on Lufthansa to provide all information about Lubitz.
Manuel Valls said that Lufthansa should give the maximum of information "so that we can understand why this pilot got to the point of this horrific action".
Speaking on French TV Mr Valls said that nothing would be ruled out until the end of a full investigation.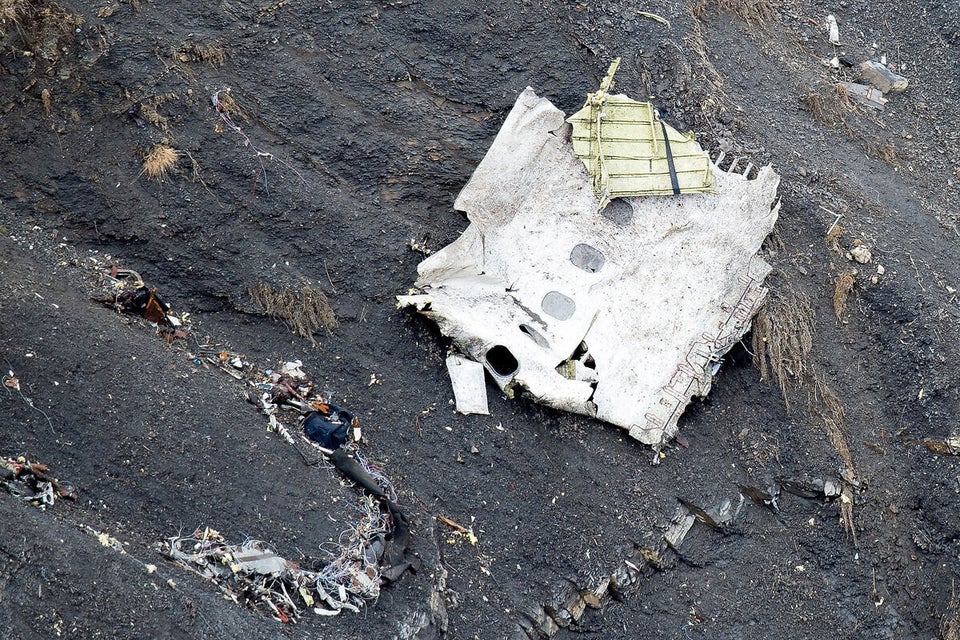 German Airbus A320 Crashes In Southern French Alps
According to German newspaper Bild, Lubitz was going through a "personal life crisis", while the Der Spiegel newspaper said he had taken a break in training because of "burnout syndrome".
Matthias Gebauer, chief correspondent for the online edition of German newspaper Der Spiegel, tweeted: "Schoolmates of co-pilot who crashed tell German reporters he took six months break from flight training in 2009 due to burnout syndrome."
Lubitz had been employed as a flight attendant when he first tried to become a pilot in 2008 after waiting for eight months, but did not start working as a first officer for Lufthansa until September 2013
While the relatives of the 150 people killed in last Tuesday's crash tried to come to terms with Lubitz's actions, German police have searched the co-pilot's home in Dusseldorf and seized material that will now be examined as part of the investigation.
There were also reports that police had removed items from a £400,000 home in Montabaur, a town 40 miles from Bonn, that Lubitz is believed to have shared with his parents.
Outlining evidence from the crashed plane's black box cockpit voice recorder, Marseille prosecutor Brice Robin said Lubitz had deliberately put the plane into a descent after the captain left the cockpit,
He had refused to allow him back in and had made no response to calls from the ground or from other planes.
In his startling account of the doomed plane's final half hour, Mr Robin said: "I think the victims only realised at the last moment because on the recording we only hear the screams on the last moments of the recording."
He added: "I believe that we owe the families the transparency of what the investigation is pointing to and what is going on, we owe it to them to tell them what happened.
"The families have been informed of everything I just told you."
Some airlines are changing procedures to ensure two crew members are in the cockpit at all times during flights following the disaster.
The UK's Civil Aviation Authority said it had contacted all UK operators to urge them to review safety procedures in the wake of the tragedy.
Monarch, easyJet, Virgin Atlantic and Thomas Cook all confirmed they had changed their policies, while Ryanair, Jet2 and Flybe said they already required two crew members to be in the cockpit at all times.